Lesia Tsurenko had a 'panic attack' after a conversation with the WTA chief left her 'shocked'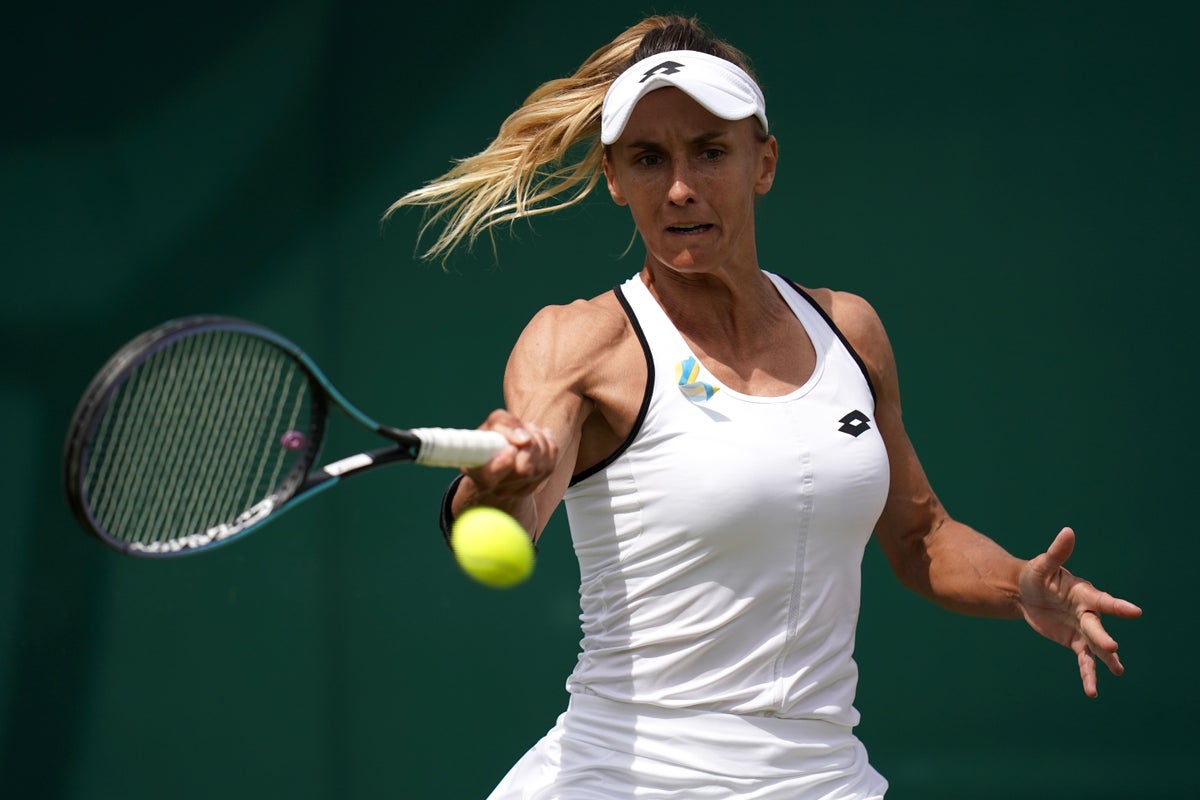 Ukraine player Lesia Tsurenko said she had pulled out of the BNP Paribas Open in Indian Wells after suffering a panic attack following a discussion with WTA boss Steve Simon.
Tsurenko was due to face Belarus' Aryna Sabalenka in the third round on Sunday but gave the Australian Open winner a bye.
The withdrawal has been attributed to personal reasons, but Tsurenko has now revealed he was "absolutely shocked" by Simon's responses in their discussion of tennis's response to the Russian invasion of Ukraine.
Speaking to Big Tennis Ukraine's website, the 33-year-old said: "A few days ago I had a conversation with our WTA CEO Steve Simon and I was absolutely shocked by what I heard.
"He told me that he doesn't support the war himself, but if the players from Russia and Belarus support him, then that's just their own opinion, and other people's opinions shouldn't upset me.
"At the same time, he remarked that if that had happened to him and he was in my place, he would have felt horrible."
Tsurenko's comments come as Wimbledon organizers appear ready to lift their ban on Russian and Belarusian players, and the International Olympic Committee may be moving in the same direction.
Simon relayed this information to Tsurenko, who said: "He expressed his confidence that the Russians and Belarusians will return to the Olympics and said that it will happen exactly as it is happening in tennis now.
"He also said that fair play and Olympic principles were not violated, on the contrary. When asked if he understood what he said to me during the active phase of Russia's military aggression in my country, he said yes, and that was his opinion.
"I was totally shocked by this conversation and in the last game (against Donna Vekic) it was incredibly difficult to play. When it came time to go to court I had a panic attack and just couldn't get out. I just had a mental breakdown to be honest."
Tsurenko added that she and her fellow Ukrainian players, whom she told about the conversation, are now questioning Simon's position.
"Everyone is shocked too," she said. "We have asked to organize a conference call with the WTA Board of Directors to raise the question of how a person like Steve Simon can be a leader in the WTA and what we should do about it.
"How can we further understand that our organization somehow protects our rights? I just don't understand how it could happen in this world that such things need to be explained. It is very surprising and very painful."
The WTA has been asked for comment.
https://www.independent.co.uk/sport/tennis/lesia-tsurenko-ukraine-ceo-australian-open-aryna-sabalenka-b2299831.html Lesia Tsurenko had a 'panic attack' after a conversation with the WTA chief left her 'shocked'