Letters to the editor, May 23, 2023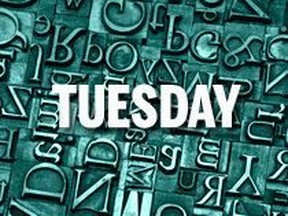 article content
FINANCE YOURSELF
article content
On "Horse trading could keep the deal alive" (Brian Lilley, May 21): Instead of taxpayers keeping these rich companies afloat, VW and Stellantis should set up a GoFundMe (US) account. God help us if this is the future where the rich corporations are blackmailing the taxpayers to settle in Canada.
Reg Davis Oakville
(It happens all the time—governments offer all sorts of incentives for a company to locate under their jurisdiction. The question is, do taxpayers benefit?)
DOUG SAVES JUSTIN
You could almost literally feel his pain. Watching Doug Ford announce that the province would allocate more money to the Stellantis battery plant in Windsor was like watching the patriarch of a family announce that he had agreed to an increase in the ransom payment in a hostage situation . The ruthless kidnappers (the Trudeau Liberals) knew that if he wanted to save their loved one and maintain harmony within the family, he had no choice.
article content
Al Willey Edmonton
(Another file the Liberals screwed up and they need Doug Ford to save it. Oh, the irony)
AI AND THE LAW
Social media and artificial intelligence are destined to destroy democracies unless tough laws are enacted akin to those journalists and newspapers are required to follow. There are no legal costs for posting untruths on social media, while technology now allows deceptive words to come out of the mouth. Totalitarian regimes use social media to discredit democracy while fueling distrust of the spoken word. Laws must be enacted to protect democracy from those who seek to destroy it.
Peter J. Middlemore Sr. Windsor
(Legislators are always behind, and it won't be any different. We're nowhere near prepared for what's to come.)
article content
A delusion in the making
Pierre Poilievre has refused to meet with David Johnston, Justin Trudeau's special envoy who is responsible for investigating China's interference in Canada's elections. Who could blame Poilievre? The outcome of this investigation was certainly predetermined and in favor of the Trudeau administration, as was the so-called "inquiry" into Trudeau's improper use of the Emergency Measures Act, conducted by another pro-Trudeau official. Expect another reprehensible scam paid for by Canadian taxpayers. The foul-smelling and repellent "beat" just keeps droning on.
John Harley Whitlock Brantford
(And Johnston knows everything that goes into making the decision. Let's hope Tuesday is the day he shows he's not part of the problem.)
https://torontosun.com/opinion/letters/letters-to-the-editor-may-23-2023 Letters to the editor, May 23, 2023