Letters to the editor, September 9, 2023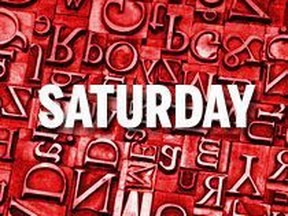 Article content
EFFICIENCY CHECK
Article content
Re: "Toronto City Council favors more taxes, ignores call for efficiency audit." (Brian Lilley, September 6) I am all for an efficiency audit of the largest budget item. Does that make me anti-police? And can we make it open and transparent?
Article content
Tim Bilida
Toronto
(Toronto City Council has never been good at managing its own financial affairs. It is far too quick to just raise taxes and taxes.)
It's a zoo out there
The city of Toronto is in a financial crisis. The Toronto Zoo is owned by the city. The zoo's CEO was quietly awarded a 20 percent raise, from $252,000 to more than $300,000. While Toronto taxpayers deal with the homeless problem, refugees sleeping on the streets, food bank use, rampant inflation, drug problems, crime and other problems, the CEO doesn't have to worry about his salary. Does Mayor Olivia Chow approve of this increase? Probably not. Can she turn this around?
Article content
Gordon Irvine
Oakville
(It's highly unlikely that Chow will do anything about this unnecessary raise. Is the zoo 20% better? The patrons may not think so.)
TRUDEAUS time has come
Great column by Stephen LeDrew! ("Trudeau's Super Ego Personality Party," September 7) Unfortunately, he is unable to offer the same advice that successfully convinced (Jean) Chretien to resign, although not very quickly. As many experts have recommended, it is high time for at least a change of government, which should be preceded by a change in leadership. However, as already mentioned, the leader of the "Super Ego Party" will not leave quietly. Hopefully the party members will convince him that the time has come and a party congress will produce a new leader.
Article content
Duane Sharp
Mississauga
(Another way to look at it is that if Justin Trudeau stays on the roster, Pierre Poilievre can take great comfort in the fact that he has an excellent chance of defeating him.)
AFFORDABLE HOUSING
It's a shame that Doug Ford's government gave in to Liberal and NDP chatter with the resignation of Steve Clark from cabinet. As Brian Lilley mentioned ("Clark's resignation won't solve housing crisis, Greenbelt saga," September 4), the plan was good, but the execution was sloppy. When it comes to ethical violations, these parties need look no further than their federal counterparts who wrote the book on unethical practices. Pot calls the kettle black? One thing I would like to know is what exactly the government considers affordable. Certainly not $800,000 townhomes being built today.
Jane Gilbert
Ajax
(To say the process is sloppy is an understatement. The Ford government managed to completely botch a well-intentioned plan to develop much-needed housing across Ontario.)
https://torontosun.com/opinion/letters/letters-to-the-editor-sept-9-2023 Letters to the editor, September 9, 2023