Maxus T90 EV: an electric pickup… are you sure?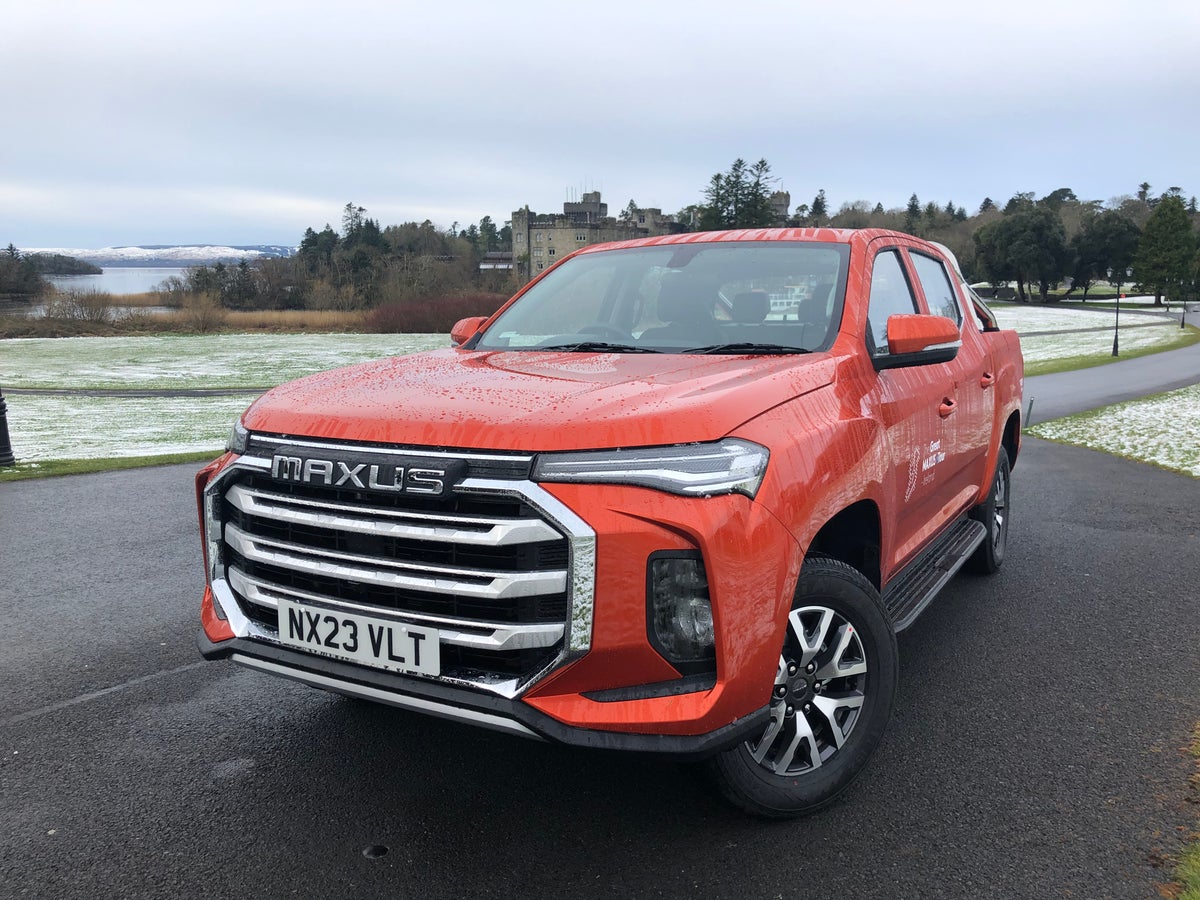 First, I must apologize for the gross sexism in the following quote, for which there is no apology, only the context given by the great writer Dr. Johnson uttered in the 17th century, and they were evenly different times from the 1970s: "Sir, a woman's preaching is like a dog walking on its hind legs. It's not well done; but you are surprised to find it done at all."
I feel the same way about the Maxus T90, the first all-electric battery-powered pick-up to hit the UK market. It's made in China by the giant Shanghai Automotive Group and imported by Harris Motors, and it's quite an impressive novelty. You see, because of the way battery electric vehicles (BEVs) are designed, they're usually poorly suited for towing, which is what pickup trucks are traditionally supposed to do. BEVs tend to be heavier than their internal combustion engine (ICE) counterparts, meaning their payload is lower, but the way the weight is distributed around the BEV could make them a bit too light up front.
The extra weight also increases the stress on a BEV's brakes and suspension, reducing performance. Because BEVs use so much recovered energy when braking, a heavy load at the rear can send too much power back through the drivetrain, which isn't good for it either. Taken together, this means that the stability of the vehicle can also be affected. (These kinds of limitations, writ large, are also partly why battery electric trucks take longer to reach profitability). The Maxus is two-wheel drive only, and the low-lying electric motor/differential under the rear axle reduces ground clearance a bit.
Of course, BEV manufacturers could produce towable cars, but it would cost a lot to construct and the volumes wouldn't make it worth it – there just aren't that many people who need to tow a trailer or caravan. In the long term, this could be bad news for small businesses and caravanning enthusiasts.
But the Maxus can tow, albeit "only" 750kg (a diesel Ford Ranger happily tows 3,500kg) and packs the one tonne payload that qualifies it as a commercial vehicle, and the usual tax breaks. With its reasonably comfortable 4-door 'Cab', like others like the Ranger, Toyota Hilux and Isuzu D-Max, it's a practical dual-purpose vehicle. The dog can walk!
Another downside is the cost: £50,000 or so, about double the price of a budget SsangYong Musso. As with passenger cars, there's still a premium over an ICE counterpart like the Ford, Toyota, Isuzu or the SsangYong (the Maxus is BEV only in Europe) and still no all-wheel drive option. You would have to drive a lot of miles for the BEV Maxus to make economic sense. but for larger companies with fleets, it could lower their average carbon emissions. (By the way, map nerds might want to know that there's also an MG-badged version in China, the MG Extender DC 2.0X, with 4WD and ICE).
As with Dr. Johnson's dog, then, is surprise that an electric pick-up truck is even ready, though in some respects it's not as good as its more established and familiar traditional petrol and diesel-powered rivals. Ford in America produced the F150 Lightning, which is a lot bigger and you might have seen Joe Biden cool in it, but it's really unsuitable for European roads. The much-hyped and equally large Tesla Cybertruck is not yet available. An electric Ford Ranger is rumored. But for now, the Maxus has the field to itself. For that alone it deserves respect and success.
So let's also celebrate the Maxus as a pioneer in the field of sensible, practical BEV production and as considerable recognition for rising to the challenge (and recognizing the opportunity) and making far more progress than its competitors. I've been driving the Maxus T90 across Ireland (Dublin to Mayo), only charging it briefly once to be safe – with the right care, switched to 'Eco' mode and driven smoothly it might have even been possible to do the entire ride on one on a full charge in freeway conditions – the claimed range of 220 seems pretty believable. (It takes about 35 minutes to charge from 20 percent to 80 percent with a fast charger). The battery with 88.5 kWh and 174 hp should be sufficient for most applications.
It's fair to say the cabin lacks some of the panache you'd see in the Ford Ranger, but it has an accessible 10.5-inch screen that does most things well, although there's no built-in sat nav and You would have to make sure your phone is compatible for connectivity. As with all EVs, it has impressive performance, and maybe even a little too impressive because it can feel slightly unsteady unladen with its high center of gravity and bouncy suspension really meant for hauling heavy loads. Progress is mostly as quiet as any BEV, with just an artificially generated slow howl to alert pedestrians to your presence. The lane departure warning sound is unnecessarily sensitive and intrusive and is best switched off. A few other alert tones came on and off a little randomly.
Most of the styling is generic and entirely conventional, save for the front treatment with its huge chrome grille and narrow headlights. It's big, bad and bold looking but kinda love it or hate it. If I were Maxus/Harris I would broaden the appeal of the range and also market an even more outrageous looking version with a body kit, a large array of overhead headlights and wild paintings; and also find a way to introduce a two-door single cab with smaller steel wheels, matte black grille and trim, and reasonable utility specification for environmentally conscious public forest agencies and the like. After all, consumers love choice.
Like I said, I think the main market for this Maxus is those individuals, businesses and government agencies that need to be green and be seen as green, and there's certainly a niche for that. Before long, however, this niche will be a legal norm, and you'll see more of it.
https://www.independent.co.uk/life-style/motoring/car-review-maxus-t90ev-b2302361.html Maxus T90 EV: an electric pickup… are you sure?