Michelle Yeoh's accent made me even prouder to be Malaysian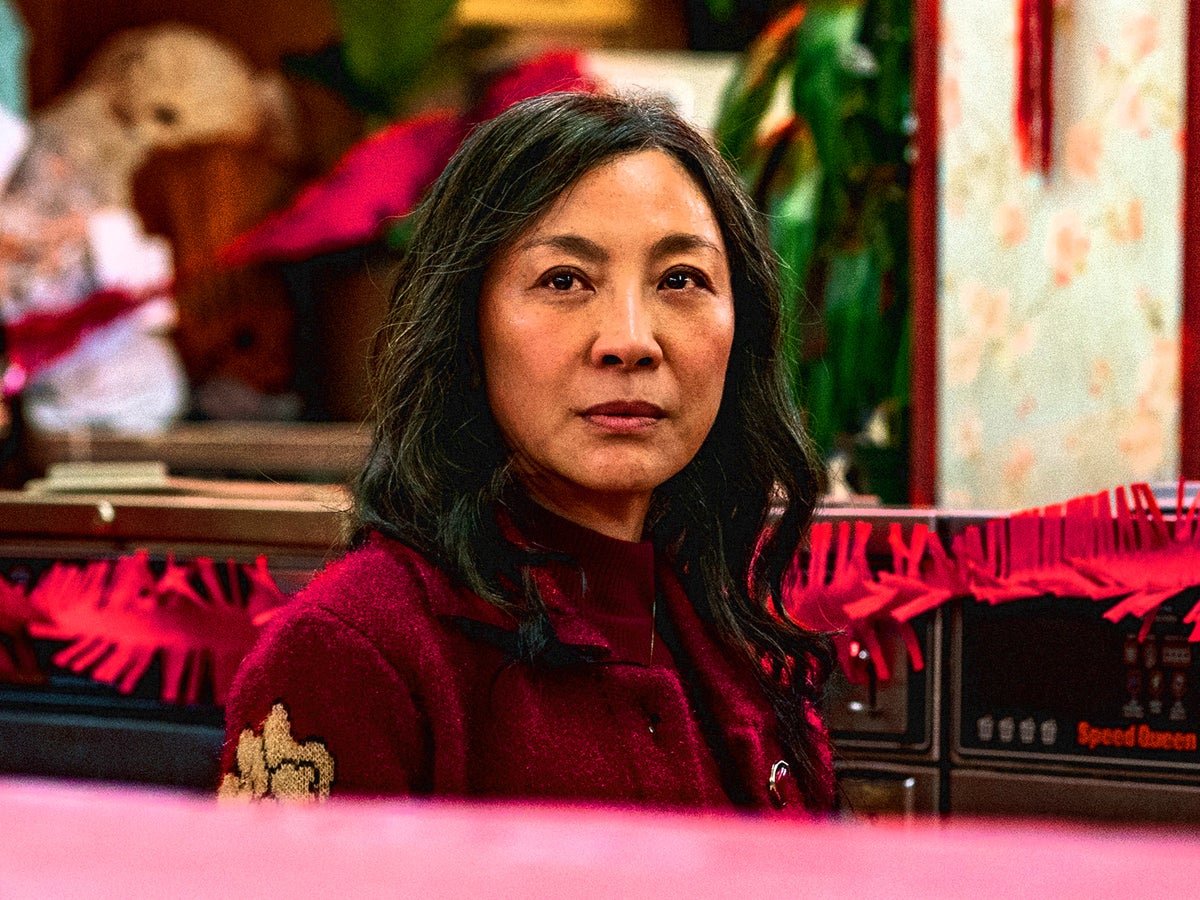 As I've seen the Oscar nominee Everything everywhere at once and each weary sigh of "hai-yah" uttered by its star, Michelle Yeoh, spread a shy smile on my face. It's just so Malaysian. "Hai-yah," we get angry at every little inconvenience. We use "hai-yah" instead of "no problem" or "don't say that". It's rare to hear it as part of everyday speech in a Hollywood blockbuster. It really surprised me when I saw it in the cinema.
Intonations that typically appear in Asian accents are often exaggerated to work on screen. It's a shout of "HAIII-YAH!" when performing a martial arts move. Or the nasal "Hai-yaaaah" schtick that comedians like Nigel Ng use when playing his YouTube character Uncle Roger. Most Asians are used to our accents being mocked. Even in Crazy rich AsiansA 2018 romcom literally set in Southeast Asia, Ken Jeong and Awkwafina's accents are so overdone that it makes me cringe.
This caricature of Asian accents and slang, used so casually in pop culture, has inspired a deep sense of shame for many of us when traveling or living abroad. For many Asian communities living far from their homelands, shedding a distinctive accent seems to be a crucial thing if you are to attempt to thrive in the West. It means avoiding the dreaded prompts, repeating yourself, and reducing the likelihood of being bullied because of the way you speak. It means to fit in. It means surviving.
So whenever someone from the Wang family comes in Everything everywhere at once opened their mouths and that familiar chant came out, I was surprised it didn't sound like a trope. Listening to Yeoh is like listening to my mother, my aunts or my friends. What's even more surprising is that she sounds the same in real life as she does in the movies. Her accent may be milder, but it's still unmistakably Malaysian. Yeoh is widely expected to win a Best Actress Oscar this weekend for her performance, something that will cap off a nearly year-long awards season press tour that has seen her shine on red carpets and awards podiums almost weekly. Hearing you speak gave me a huge sense of pride.
I have often struggled with insecurity about my own accent. Over the years and while living in the UK I've developed something of a 'neutral' accent, having largely done away with the 'Manglish' (Malaysian-English) that I grew up with. I rarely say "hai-yah" in public, and the uniquely Malaysian suffix "lah" is reserved only when speaking to family and friends. In a way, it's just easier to speak without all the suffixes, abbreviations, and mixed languages ​​I grew up with. That means I've mostly managed to avoid being pigeonholed. It has opened the door to opportunities at work and in social settings that I am 100 percent sure I would not have had had I spoken the way I do at home.
However, it hasn't protected me from the occasional racism and stereotypes that westerners seem to cling to. "How come your English is so good?" is a common question, accompanied by raised eyebrows and infantilizing praise, as if I were a kid. Even Yeoh, an international celebrity who has starred in American films since the '90s, is not immune to this treatment. Earlier this year, she recalled her first time in Hollywood and thought it was a "dream come true — until I got here."
"I came here and I was told, 'You're a minority,'" she said during her acceptance speech for best actress at the Golden Globes in January. "And then someone said, 'You speak English?'. I said, 'Yes, the flight here was about 13 hours, so I learned it.'" As well-intentioned as the questioners may be, she is condescending and ignorant. As if Malaysia isn't in the top five Asian countries for English proficiency. As if the British hadn't established their own education system in the country when they colonized it.
But hearing about how Yeoh has retained so much local character in her accent over the past few months has given me hope that I didn't realize I needed it. There is so little representation of Southeast Asians in Hollywood. Of the few we have, I can't think of anyone who sounds like Yeoh besides her Everything everywhere co-star Ke Huy Quan, who is Vietnamese-American. Heartthrob Henry Golding, who hails from Sarawak in East Malaysia, has lived in England since he was eight, so any Malaysian accent he may once have had has since been replaced by a very classy English one. The good place Star Manny Jacinto is Filipino but immigrated to Canada when he was three years old.
When she became the first Asian woman to win the Best Actress trophy at the Screen Actors Guild (SAG) Awards last month, Yeoh made history, saying, "This is for every little girl who looks like me." But if she did realizes it or not, it's for everyone who sounds like them too. It's for anyone who is reminded of their mother, grandmother, sister, aunt, or friends speaking to that familiar refrain. Whether she wins the Oscar this weekend or not, Yeoh told us not to be ashamed of our accent. Instead, we must say "hai-ya," "lah," and everyone else loudly and proudly.
https://www.independent.co.uk/life-style/michelle-yeoh-accent-oscars-2023-b2299133.html Michelle Yeoh's accent made me even prouder to be Malaysian