Money Shot: Netflix's Pornhub documentary glosses over one important thing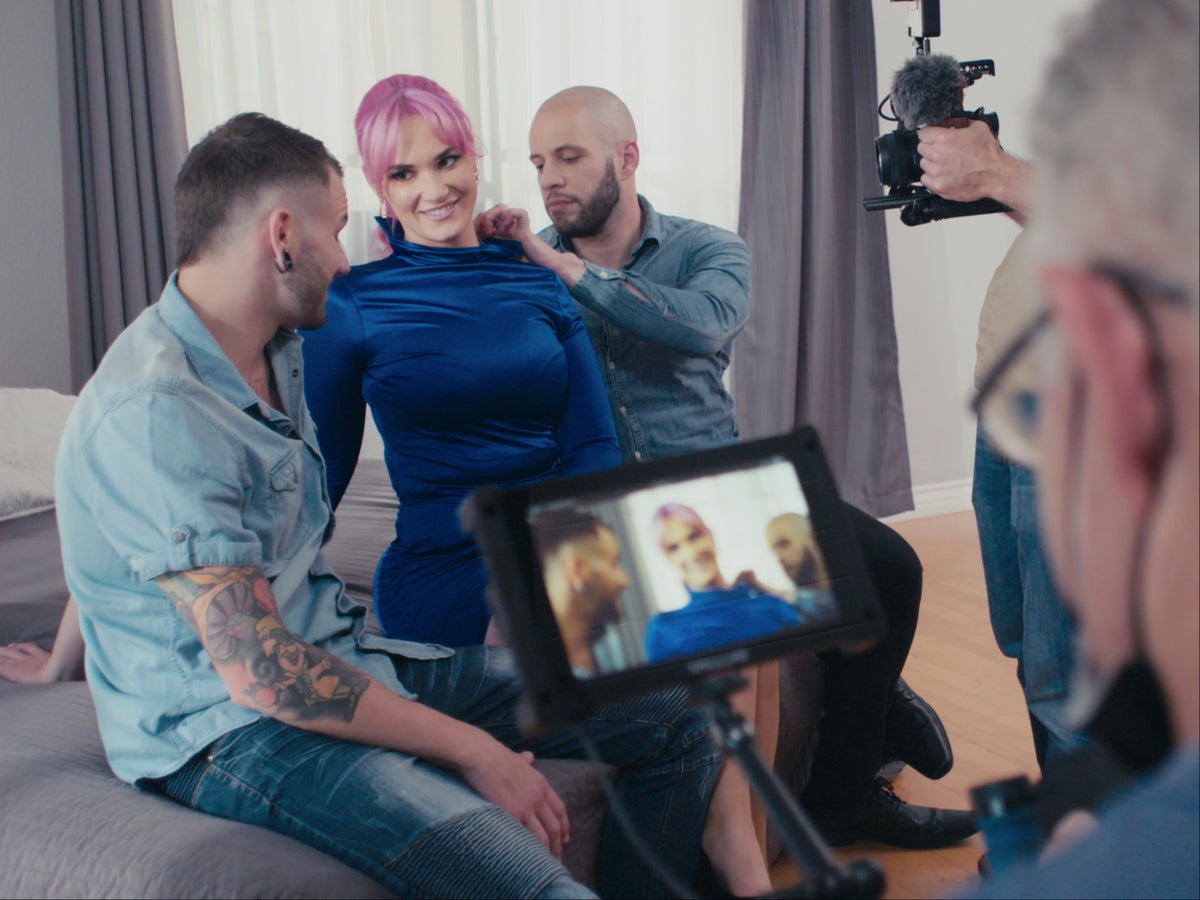 THere are many disturbing facts revealed in Netflix's new documentary, Money shot: The pornhub Story. The Canadian-owned porn site has been embroiled in numerous controversies since its inception in 2007. But the documentary seems to be omitting a glaring, undeniable, and troubling truth: that children's bodies hold great appeal among porn consumers. By meeting these needs, Pornhub has contributed to the fetishization of infantilized bodies.
"Young," "teen," and "schoolgirl" are popular search terms on the site. Press Enter on this query and you'll see women of undetermined ages wearing knee-high socks, low-button shirts, and short, pleated plaid skirts.
The schoolgirl trope is everywhere. In sex shops, suggestive school uniforms are sold as costumes. Amazon sells thousands of versions of it online, and Britney Spears wore one in her most famous music video. In mainstream porn, the idea of ​​a virgin girl being drawn into intimacy with an older man is sold as a titillating scenario. Here's a sample sentence from Pornhub: "Daddy chases a schoolgirl at the mall and fucks her in the toilet"; "Redhead Schoolgirl Fucks Her Favorite Teacher"; "I fucked a schoolgirl while she was doing homework".
These videos feature the classic school skirt riding up to reveal bare buttocks, which is a ubiquitous image in internet pornography. Actors' bodies are hairless. And maybe her breasts are smaller or seem underdeveloped, giving the impression that she could be a child. In short, these narratives fetishize the idea of ​​underage sex (which is therefore rape, as under-16s cannot consent in the UK).
In the Netflix documentary – which interviews sex workers, porn industry professionals and anti-porn "morality" activists – filmmakers explain that when Pornhub launched in 2007, its user policies allowed anyone to upload any type of video to and from the site upload or download. They find out that MindGeek, the tech company that owns Pornhub, had employed just 30 moderators to review the site's unregulated content. These employees had to watch 800,000 videos per shift. With this kind of grueling task and heavy workload, thousands of videos featuring illegal content such as sex trafficking and child pornography inevitably slipped through the net and were available for download by anyone on the internet.
This remained so until 2020, when evidence of child pornography on the site prompted Visa and Mastercard to suspend card payments for advertising on Pornhub and its parent company MindGeek in December of that year. That same month, Pornhub responded to activist outcry by removing thousands of unauthorized videos and enforcing an identity verification system for users uploading content.
Pornhub's review policy change was intended to remove child pornography from the site. But the sexualization of children's bodies continues to rage three years later.
Of course, Pornhub cannot be solely responsible for one porn genre. But in providing a buffet of sexual options, it has helped categorize a wealth of our fantasies, kinks, and fetishes since its inception in 2007. It has hundreds of categories that users can choose exactly what they want to see. For example, 'hentai' porn (animated characters often with exaggerated sexual characteristics), 'furry' (anthropomorphic animal characters) and 'creampie' (a lot of cum everywhere) were three of the most popular Pornhub categories in the last year. These are some examples of the niches that Pornhub has helped categorize and name alongside the "schoolgirl" niche.
The difficulty in labeling a porn category as problematic is that people are naturally entitled to their sexual preferences. And sex workers are allowed to meet that demand. Cases where a young-looking woman in a video is actually a sex worker over the age of 18—not a child—are particularly sensitive. But I would argue that porn narratives that use fictional, animated cats as protagonists are far less harmful than those in which a hypothetical child is lured by a grown man. Finally, and quite disturbingly, the demand and supply for these videos continues to normalize the sexualization of what would theoretically be rape if the subject were actually a minor.
Those who believe that the "sexy schoolgirls" trope is nothing more than a fantasy or nostalgia hit should take a look at the impact this is having on real schoolgirls. Research has shown that one in ten girls received a phone call before their eleventh birthday (when this first happened to me I was wearing my stale school uniform). On average, a girl between the ages of 11 and 17 experiences the most catcalling. In comparison, women over 40 report getting significantly less catcalling.
As conversations about consent continue to evolve and improve, porn and the sites that host it don't seem to be catching up. The narrative of "sexy schoolgirl" porn videos is based on the idea of ​​power imbalance and the omission of basic consent. We shouldn't just sit back and accept it as a harmless fantasy.
https://www.independent.co.uk/life-style/money-shot-netflix-pornhub-b2303558.html Money Shot: Netflix's Pornhub documentary glosses over one important thing