Nicola Peltz-Beckham opens up about Brooklyn and Beckham's relationship after the wedding planner row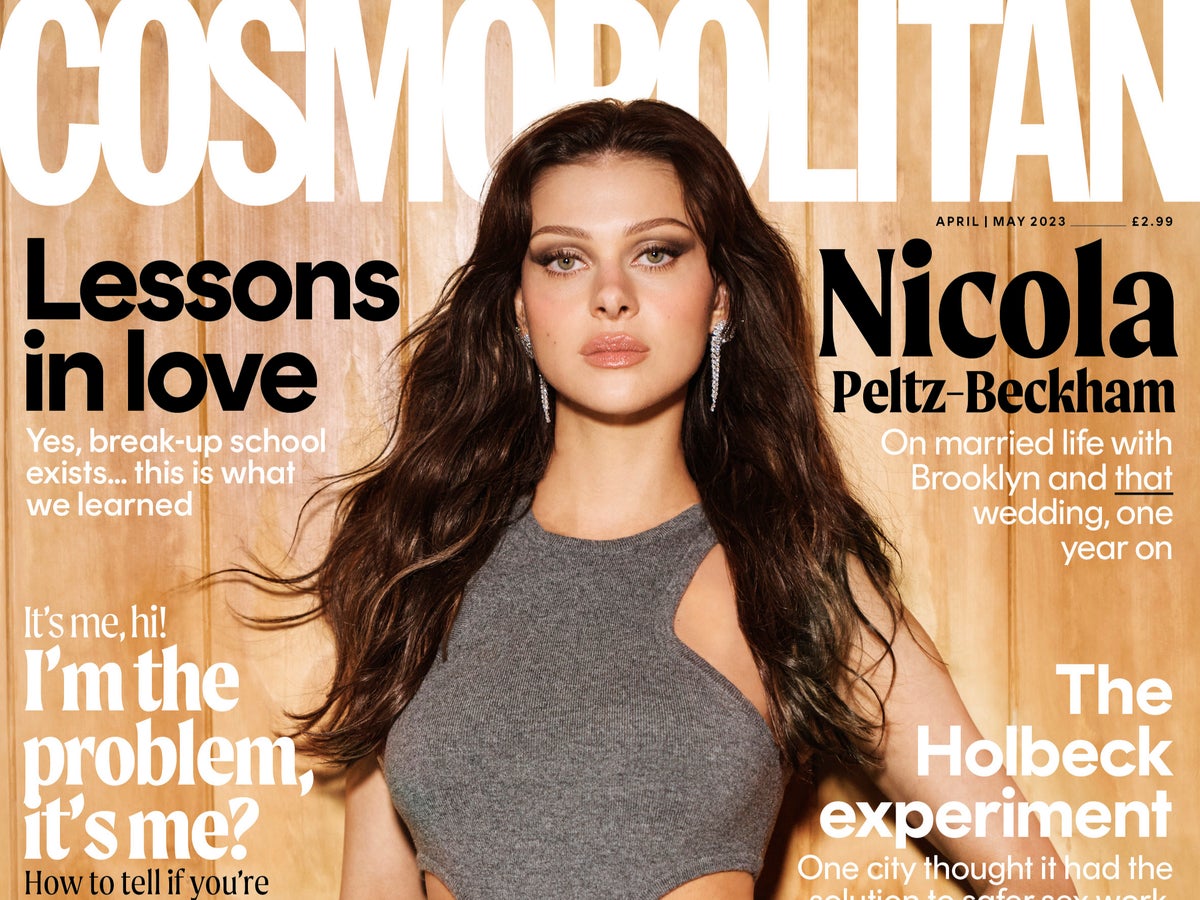 Nicola Peltz-Beckham has spoken candidly about what the future holds for her and husband Brooklyn Beckham as a dispute between her billionaire father and their wedding planners continues to unfold.
The transformers star, who married Beckham in April last year, appears on the cover ofCosmopolitan United Kingdom for the April/May issue of the magazine.
In the accompanying interview, Nicola revealed that she is chasing her "dream parts" in her acting career and plans to "have a baby" now that she's feeling "more solid".
Her comments come as her father, Nelson Peltz, recently sued wedding planners Nicole Braghin and Arianna Grijalba, claiming they refused to refund him a $159,000 (£131,000) deposit he paid to plan the wedding of the Peltz Beckhams had paid.
Nicola told the magazine: "As an actor you always have this dream role in your head or these dream people to work with. And I feel like I'll never stop."
She continued, "I have so many things I would like to do. I think if I do them I will feel reassured. And then I want to have a baby and go right back to work."
The 28-year-old also revealed that she and Brooklyn have talked "so much" about raising their kids in Los Angeles, where they currently live.
"I think we would definitely have a home here just because so much of our work is here," she said. "We had a house in LA once, but we sold it because we were like, 'Oh, we're going to go to Florida for a while.'
"And then we're like, 'No, just kidding, we have to be in LA to work.' It was so stupid of us. And now we're saving money for our dream home."
However, Nicola said that she and Brooklyn both "love New York so much" and would move there "in five seconds" if their work was based there.
The couple wed in a lavish ceremony, held at Nelson's £76million Palm Beach estate. The event was attended by 300 wedding guests, including their respective families and celebrity friends.
In February, Nelson filed his lawsuit against Miami-based Plan Design Events, which Braghin and Grijalba run. The couple were one of three groups of wedding planners hired by the Peltzes to organize the big day, the first being famed wedding planner Preston Bailey and the last being Michelle Rago, who eventually carried out the wedding plans.
Braghin and Grijalba later filed a countersuit against Nelson, accusing the family of poor communication and making a number of difficult short-term demands. They are seeking £41,000 in damages plus costs.
The duo also revealed hundreds of WhatsApp messages and emails between Nicola and herself in the counterclaim detailing some of the alleged demands she had made.
Nicola didn't elaborate on the ongoing case in her most recent interview, instead she spoke about how Brooklyn proposed to her after only eight months of dating. She said he secured the engagement ring three months before he proposed.
"He's so romantic, so I wouldn't think much about it if he was planning something," she recalled.
"So he said, 'Oh, let's have a date night at your place.' And he set me up because we were in New York but my whole family was in Florida. But he had told my family to fly up, so they all hid to celebrate with us.
"He really wanted both our families to be there when he asked me, but it was so complicated with the border restrictions. So we flew to London the morning after we got engaged to celebrate with his family too."
https://www.independent.co.uk/life-style/nicola-peltz-brooklyn-beckham-wedding-planners-b2300691.html Nicola Peltz-Beckham opens up about Brooklyn and Beckham's relationship after the wedding planner row