No host or pundits for Saturday's Match Of The Day amidst the Gary Lineker row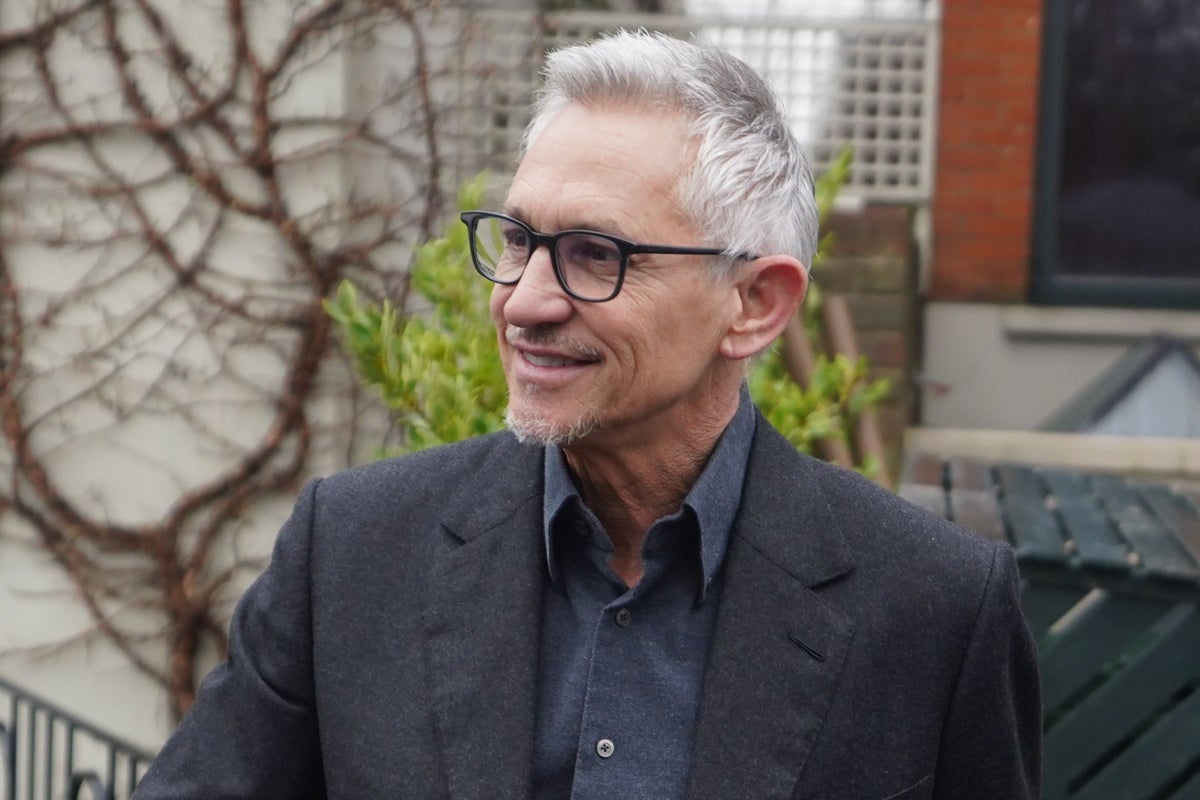 Saturday's Match Of The Day will have no presenters or pundits, while Premier League players may not give post-match interviews to the BBC as episodes of the Gary Lineker series continue.
Pundits Alan Shearer and Ian Wright on Friday announced their boycott of this weekend's highlights program after the BBC said it had "decided" Lineker would take a break from presenting the show pending an "amicable and clear Position" on his use of social media.
Former England internationals Micah Richards, Alex Scott and Jermaine Jenas – all of whom were not due to appear on MOTD this weekend – lent their support to their fellow pundits.
In response, a BBC spokesman said: "Some of our experts have said they do not wish to appear on the show while we try to resolve the situation with Gary.
"We understand their position and have decided that the program will focus on match action with no studio presentation or expert knowledge."
The PA news agency understands the Professional Footballers' Association will give full support to any players who do not wish to fulfill their media duties with the BBC after Premier League games in solidarity with Lineker and the other pundits.
A number of players turned to the PFA for advice and the union have subsequently spoken to Saturday's Premier League clubs to agree a common position.
Lineker, 62, was embroiled in a dispute over impartiality after comparing the language used to introduce a new government asylum policy to 1930s Germany on Twitter.
Earlier, the BBC's director-general Tim Davie – who had warned staff against social media use when he took on the role in late 2020 before guidelines on its use were updated – was asked by BBC News why Lineker had not been sacked.
Davie replied: "Well I think we always try to take reasonable action and we did."
He said he would not be "amending" the company's current statement on the matter but that there had been "very constructive discussions".
In response to Shearer and Wright's boycott, the BBC boss added: "I absolutely respect people's right to make that decision and BBC Sport must look to the program they are going to produce for the weekend as usual. "
Announcing Lineker's decision on Friday, a BBC spokesman said the broadcaster "has been in lengthy discussions with Gary and his team over the last few days. We have said that we consider his recent social media activity a violation of our policies.
"The BBC has decided that he will step down from presenting Match Of The Day until we have an agreed and clear position on his use of social media.
"When it comes to leading our football and sports coverage, Gary is second to none.
"We never said that Gary should be in a free-of-opinion zone or that he cannot have an opinion on issues that are important to him, but we did say that he should stay away from taking sides on partisan politics or controversies. "
During the programme, Channel 5 News presenter Dan Walker said Lineker told him "(the BBC) told me I had to resign" and he "doesn't apologize for what he said".
The row was sparked by Lineker's reaction on Twitter to a Home Office video in which Home Secretary Suella Braverman revealed the government's plans to bar migrants from crossing the Channel on small boats.
The ex-England striker wrote: "There isn't a huge influx. We take in far fewer refugees than other large European countries.
"This is just an immeasurably cruel policy aimed at the weakest, in language not unlike that of Germany in the 1930s."
https://www.independent.co.uk/sport/football/gary-lineker-bbc-premier-league-alan-shearer-micah-richards-b2298559.html No host or pundits for Saturday's Match Of The Day amidst the Gary Lineker row