On foreign interference, Johnston's sideshow, Trudeau's problem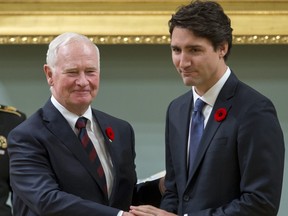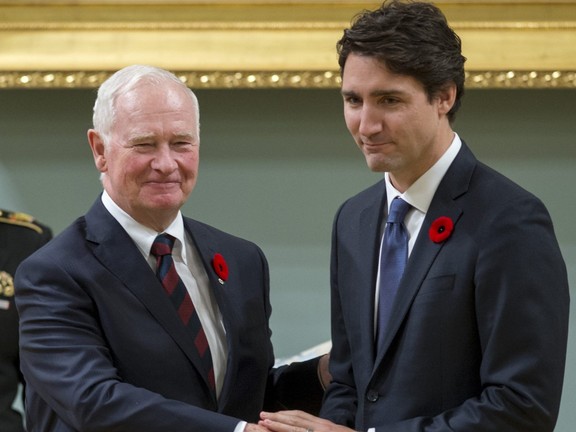 article content
What really caught my eye was the three-hour testimony by David Johnston – Prime Minister Justin Trudeau's "independent special rapporteur" on foreign interference – before a House of Commons committee an hour into the trial.
article content
At the time, Conservative MP Luc Berthold Johnston asked in French about the remarks he made as governor-general while leading a goodwill diplomatic and trade mission to China in 2017, during which he told newly installed Chinese President Xi Jinping it was wonderful to be in China because it felt like coming home.
article content
This caused controversy at the time, because on the same day human rights activist Liu Xiaobo, winner of the Nobel Peace Prize, died in hospital at the age of 61 after being sentenced to 11 years in prison for his free speech campaign.
Johnston said when he raised human rights concerns with Xi, he was unaware of Liu's death during their conversation and said attending Nanjing University reminded him of his years as vice chancellor at McGill.
article content
Berthold wanted to question Johnston about his comments in 2017, but Johnston apparently did not understand the French to English translation because he responded with an incoherent reply, attributing the remark to Trudeau in relation to 24 Sussex Drive and Rideau Cottage.
While Berthold briefly complained to Liberal MP Bardish Chagger, the committee chairman, that Johnston might not be answering his questions due to translation problems, he let it go and turned to other issues.
RECOMMENDED VIDEO
But the exchange was representative of much of Johnston's testimony, in which he repeatedly failed to answer questions put to him or read parts of his first report on foreign interference instead of answering the questions.
article content
This was most evident during the conversation with Johnston, New Democrat MP Jenny Kwan, as she had apparently read his report – she is one of the MPs identified by the CSIS as a Beijing target for her stance against human rights violations in China – and told Johnston about it. There was no need for him to read it to her.
Johnston, of course, declined to conduct a public inquiry into China's interference in the 2019 and 2021 elections.
He also exonerated Trudeau and his cabinet of allegations that they ignored Beijing's interference because they thought it would work to their partisan advantage.
In his reporting, he found "serious deficiencies in the way intelligence information is transmitted and processed, from security agencies to the government," but blamed no one.
article content
Given that his report also stated that he would not focus on "who knew what and what did they do about it" in the next phase of his investigation, this puts the whole purpose or what he is doing, in question – a point made by Conservative MP Michael Chong, who was also informed by the CSIS that he had been targeted by Beijing for his public stance against human rights abuses in China.
But for all of Johnston's vague replies, his unconvincing denial that he had an apparent conflict of interest given his friendship with Trudeau, and his stubborn refusal to acknowledge that, in his opinion, the House of Commons could not do its job of combating foreign interference without a public Given the deadlock from the Trudeau administration on this matter, he is not the real culprit here.
Johnston was stupid to accept this hopeless job as Trudeau's adviser on foreign interference.
But the reason there won't be a public inquiry is because Trudeau doesn't want one. Why not?
https://torontosun.com/opinion/columnists/goldstein-on-foreign-interference-johnstons-the-sideshow-trudeaus-the-problem On foreign interference, Johnston's sideshow, Trudeau's problem