Pence defends joke about Buttigieg's 'maternity leave'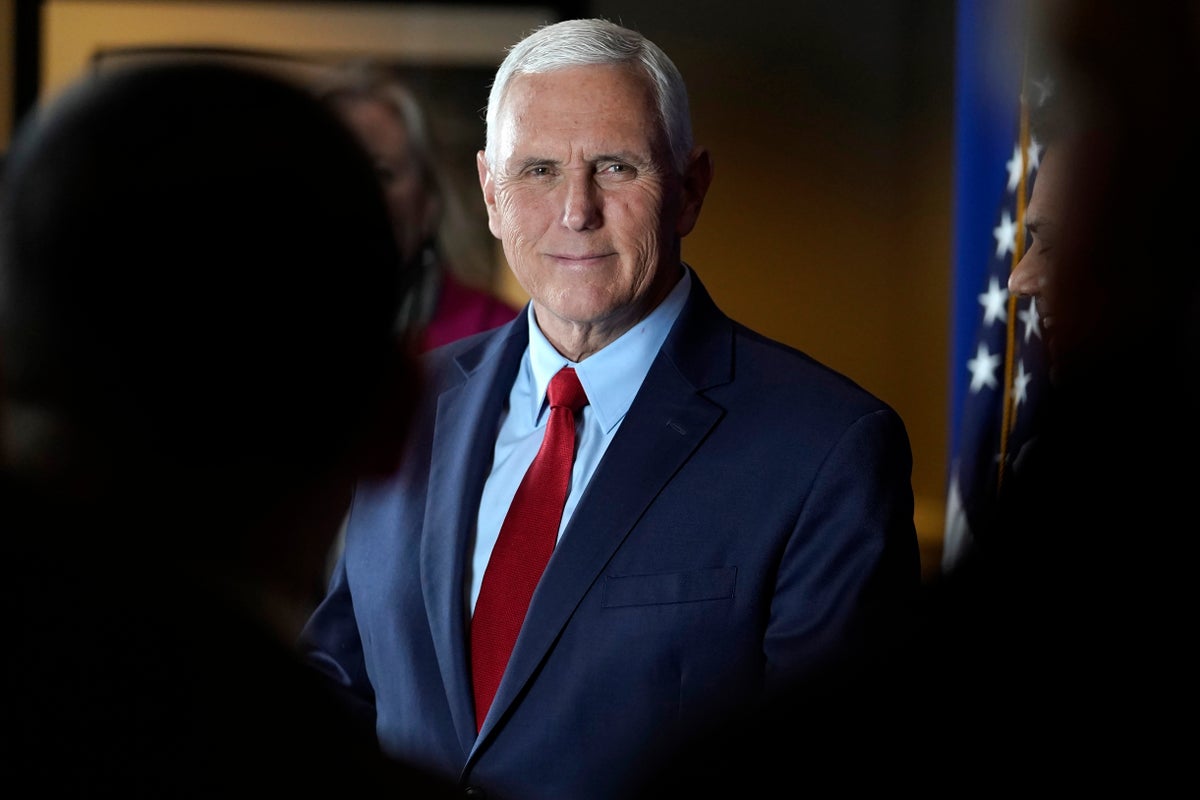 Transport Secretary Pete Buttigieg's husband said Thursday he had not heard from Mike Pence in the days since the former vice president mocked his family but would continue to hold him accountable for his words.
Chasten Buttigieg was asked on ABC's The View if Pence contacted him after he joked at a dinner for journalists and politicians that Pete Buttigieg took "maternity leave" after he and his husband adopted newborn twins.
"Pete is the only person in the history of mankind who has had a child, and everyone else gets postpartum depression," Pence said at the Gridiron Dinner on Saturday.
Chasten Buttigieg, who said he doesn't expect to hear from Pence, called the comments "part of a much larger trend that's attacking families."
"I spoke up because we all have a duty to hold people accountable when they say something wrong, especially if it's misogynistic, especially if it's homophobic, and I just don't take that when it comes to mine Family goes, and I don't think anyone else would, especially if you're bringing a very small, medically fragile child," he said.
Pence defended his comments Thursday night after speaking at a Republican Party dinner in New Hampshire.
"The Gridiron Dinner is a roast. I've made a lot of jokes at myself, and I've made a lot of jokes at Republicans and Democrats," he told reporters. "I can only imagine that Pete Buttigieg not only can't do his job, but he can't take a joke."
https://www.independent.co.uk/news/pete-buttigieg-ap-mike-pence-chasten-buttigieg-pete-b2302672.html Pence defends joke about Buttigieg's 'maternity leave'