PM: UK and US need to 'work through' concerns over Biden's green subsidy package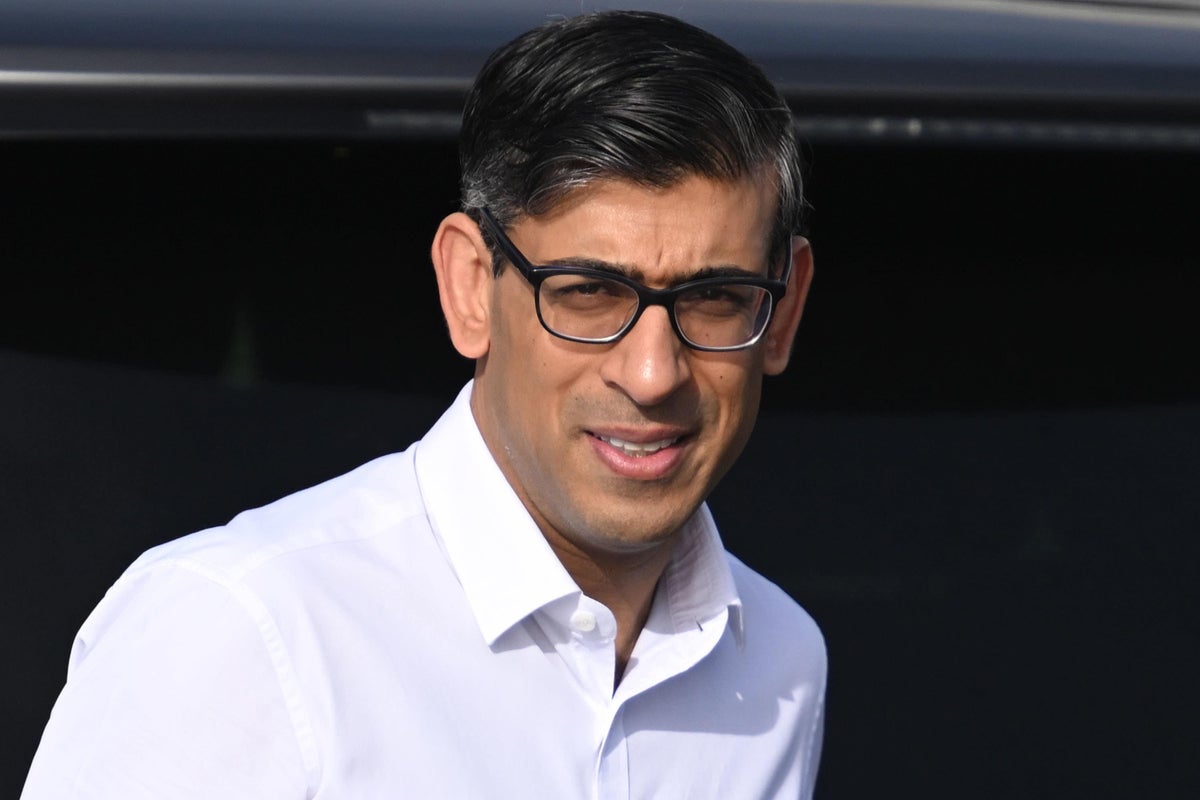 Britain and the US will "work through" concerns over Joe Biden's multi-billion dollar green subsidy package, Rishi Sunak said ahead of talks with the US president.
The Prime Minister hailed the Biden government's commitment to tackling climate change but said Britain had already raised concerns about measures in the Inflation Reduction Act (IRA).
The $430 billion (£357 billion) package is an attempt to green the economy with green tech tax credits.
But it has strained ties with European economies, including Britain, which have been locked out of US markets, with Business Secretary Kemi Badenoch calling it "protectionist".
Mr Sunak, who will meet Mr Biden in San Diego, told reporters: "We have raised concerns with the US about the IRA and will work with them as they consider how best to implement them.
"These are conversations that the government has had with them for a while and will continue to have."
Mr Sunak confirmed he would use the talks with Mr Biden to officially invite him to visit Northern Ireland to mark the 25th anniversary of the Good Friday Agreement.
The visit of the President, who often highlights his Irish roots and takes a keen interest in deal-related issues, is expected to take place around the anniversary in April.
Mr Biden's trip has been long-awaited and the Windsor Framework agreement with the European Union, which aims to resolve Northern Ireland's post-Brexit difficulties, could help ensure that happens.
In Stormont, the DUP is blocking the operation of the institutions created by the Good Friday Agreement in protest at the Northern Ireland Protocol, the post-Brexit arrangements intended to replace the Windsor framework.
The party is currently considering whether to accept the new framework and return to Stormont, but it is not believed the impasse will stop a presidential visit from Mr Biden.
On his plane to the US, Mr. Sunak said: "I would like to invite him. He hasn't confirmed it yet. But it will be something I will of course talk to him about.
"Hopefully he'll make it, so that's going to be a nice way we have to commemorate and celebrate this very important milestone – the 25th anniversary.
"That's why the Windsor Framework was such a positive move.
"It was very important to me to try to solve some of the Protocol's challenges on the ground in Northern Ireland and to do what is right for the people and businesses there.
"I think the Windsor Framework delivers that and has eliminated a big problem."
https://www.independent.co.uk/news/uk/rishi-sunak-joe-biden-prime-minister-ira-kemi-badenoch-b2299509.html PM: UK and US need to 'work through' concerns over Biden's green subsidy package