PokerNews Op-Ed: Veronica Brill recognizes those who are shaping the future of poker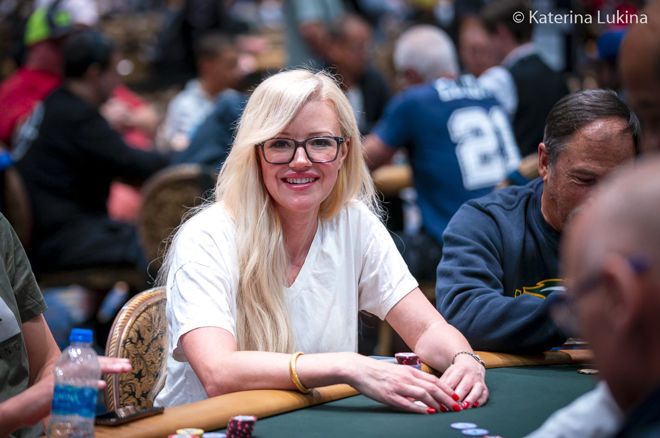 The opinions expressed in this publication are those of the author(s). They do not purport to reflect the opinions or views of PokerNews or its members.
When you think about the world of poker, it's easy to see the diversity of people that make up this vibrant community. From vloggers and podcasters to celebrity pros and tournament directors, there are countless people contributing to the game's popularity and growth. But within this community there are a few who stand out as true visionaries. These individuals have a passion for the game that goes well beyond their personal experience and they are driven by a strong idea for the future of poker.
In this article, I will examine my experiences with such people and gain a deeper understanding of the people who are shaping the future of poker.
Let go of the industry
A little over a year ago, I received an unexpected message on Twitter from a mutual friend in Cleveland. It turns out that the new poker room manager at JACK casino was interested in getting me to host the grand opening of their brand new poker room. I booked a few big opening gigs back then, so I was intrigued but also a bit skeptical – what could this new poker room offer that others didn't have?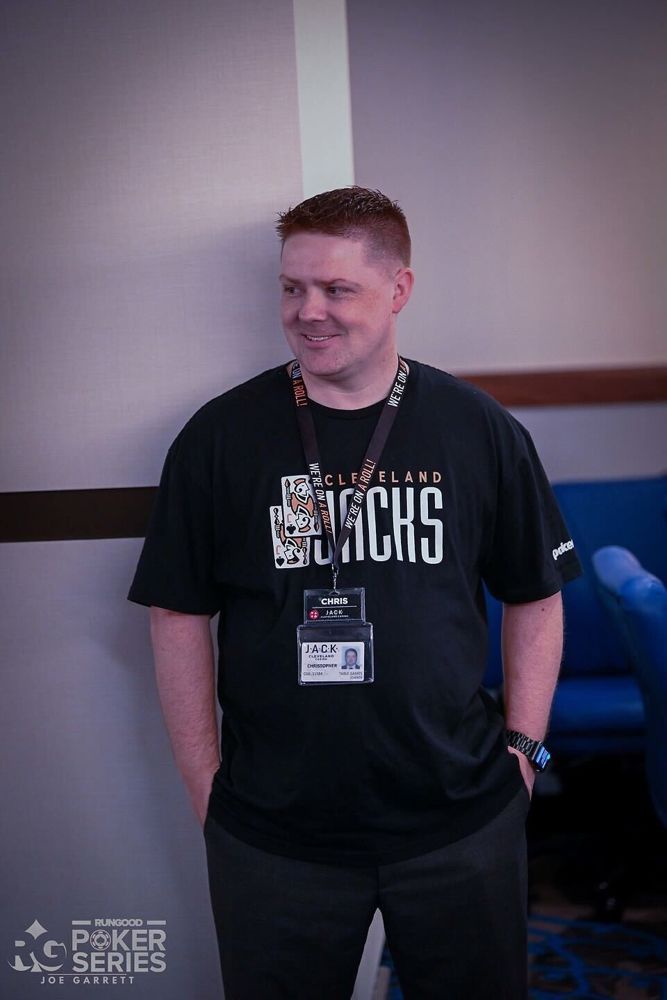 As it turned out, the new manager had an impressive background in the industry. He had spent time working at the prestigious Aria Casino in Las Vegas under the direction of Sean McCormack, one of the most respected figures in the world of poker. With McCormack's high standards of customer service and professionalism, it was clear that this new manager would bring some serious talent to the table.
This manager was Chris Lose, a native of Cleveland, who decided to return home to take on the challenge of running the new poker room at JACK Casino. Despite the obstacles and uncertainties that come with opening a new poker room, Chris was confident that he could offer players an exceptional experience. And as I was soon to discover, he had a big vision for poker too.
When we first spoke, he was enthusiastic about the brand new poker room that had just been completed on the second floor. He had big plans for a grand opening that would not only showcase the room's spacious capacity, but also promote inclusion in the Cleveland poker scene. Over the next year I had the pleasure of returning to the casino several times and each time I found Chris hard at work on his mission to make the game more inviting and diverse.
He was passionate about supporting women in poker, advocating for the LGBTQ+ community and creating a fun and enjoyable atmosphere for all players. It was clear that he had his finger on the pulse of what the community wanted with a mix of low and medium stakes games and plenty of PLO action to keep things interesting. As he continued to pursue his vision for the future of poker in Cleveland, it was impossible not to be energized and inspired by his dedication and enthusiasm.
"He aims to lure the biggest names in poker to the new space with high-profile tours that make him a regular stop on their schedules."
With a bold vision for the future of poker in Cleveland, Chris was determined to make his mark on the industry. He aims to lure the biggest names in poker to the new space, with high profile tours making him a regular stop on their schedules. He worked diligently with the casino's legal department to try to turn the poker room into a vlogging site.
And he didn't stop there – Chris knew players were looking for more than big guarantees. He wanted to create an unforgettable experience that included innovative game formats like Double Board Bomb Pots to ensure that every player walking through the door left with a sense of excitement and anticipation. With his goal of becoming a competitive market for traveling poker grinders, Chris did everything in his power to make the JACK Casino poker room the go-to place for players in the Ohio area.
I am sad to learn that Chris has recently resigned from his position at JACK Casino. As a poker player, I know first hand the difference between playing in a room that is genuinely committed to providing players with the best possible experience and one that is simply focused on meeting their financial goals. Chris was the driving force behind the poker room at JACK Casino and his passion and dedication was evident in every aspect of his operation.
His departure comes as a blow to the Cleveland poker community and to players like me who have come to appreciate his vision for the future of the game. While I am saddened by this news, I hope that Chris will soon find a new home in the poker world – one that recognizes and appreciates his commitment to excellence and his unwavering focus on player needs.
Industry insider: Chris Lose shares legendary JRB story
Whoever bets the most wins
Women are significantly underrepresented in poker. This can be attributed to a variety of factors, including social norms and the belief that poker requires a high risk tolerance that is better suited to men. One woman has made it her mission to change this terrain.
Jamie Kerstetter had already made a name for herself before I ever met her. She was featured on Poker night in America and hosted the Run it once podcast. Jamie could easily have landed a sponsorship deal, pocketed an annual poker Twitter personality GPI award, and propelled himself to huge cash wins with Instagram posts, Florida casino promotions, and poker tour stops. But instead, Jamie knew that the game not only needed fresh faces, but also more representation from women.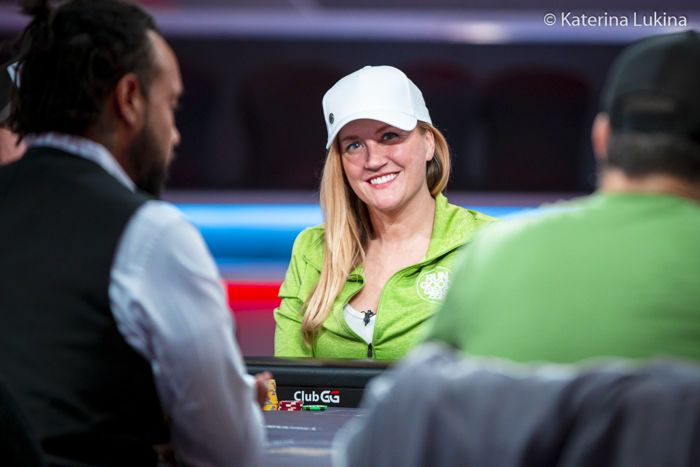 The interesting thing about Jamie is that she really understands that marketing products for men and women requires a different approach. Harvard Business Review once wrote about a phenomenon called "gender contamination', which occurs when men and women feel uncomfortable when a product that symbolizes their gender is expanded to appeal to a different gender. Jamie recognized this problem and changed the way poker was marketed to women. She began hosting women-only meetings, a comfortable environment in which women could learn and play poker without feeling intimidated or out of place.
These women-only gatherings provide a supportive and encouraging environment for women to learn and grow their poker skills. Jamie understands that when women meet for the first time to learn HORSE, they will find patience and acceptance. She was also the driving force behind the WPT Women's televised $25/50 cash game, which has given women some much-needed recognition in the game.
As someone who has played the WPT at Wynn Las Vegas, I can attest to the importance of Jamie's efforts. During our televised $25/50 game, I got duped and happily gave my $5,000 to the breakers I was up against (or Jamie had pocket kings against my jacks when I was all-in with my last $1,800) . These kinds of games give us all more credit in the game and it's important that we're there.
Jamie's commitment to creating a more inclusive and diverse poker community is making waves in the industry and inspiring us all. She has shown that with hard work, determination and a willingness to think outside the box, we can break down barriers and create a more welcoming and supportive poker community.
Jamie Kerstetter's WPT Ladies Meet Up Game at Wynn was an overwhelming success
Make poker great again
Poker has come a long way from its beginnings when gut instinct and lots of gambling were the keys to success. With the advent of solvers and advanced strategies, the game has become more complex and competitive. However, this shift towards a more serious and professional approach has also made recreational poker less fun and less enjoyable for many players. But one tour changes that – the Run Good Poker Series (RGPS).
The RGPS is the brainchild of Tana Karn, a Buffalo slots pro and poker enthusiast who understands the basics of the game, and the regular guy who wants to play without breaking the bank. Tana has created a traveling community disguised as a poker tour where players can come together and enjoy the game in a fun and relaxed atmosphere.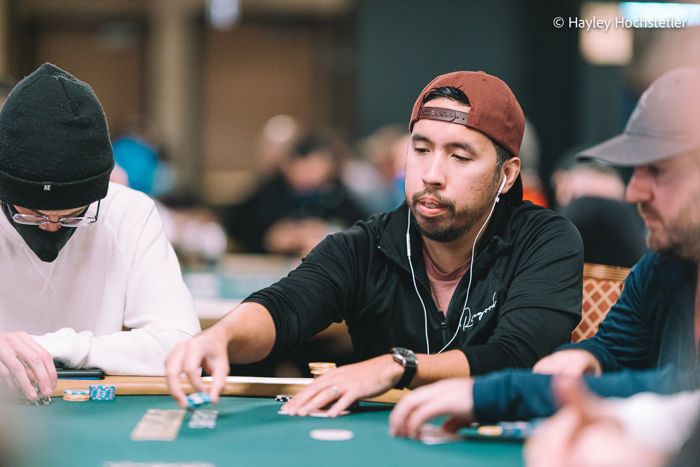 I had the pleasure of being an ambassador for Run Good at the Graton stop last year and it was one of the best experiences I've had outside of Cleveland. The atmosphere was electric, everyone got t-shirts and tried to get the bounties on the ambassadors in the tournaments. There were lots of pictures, laughter and good vibes everywhere.
What sets the RGPS apart is its focus on creating a fun and inclusive environment for all players. The Tour is aimed at recreational players who want to play events at an intermediate level and have a great time. The focus is on having fun, meeting new people, and building a community around the game we all love.
Tana Karn's vision for RGPS, which recently won the Global Poker Award for Mid-Major Tour of the Year for the third time, has breathed new life into the game. By focusing on creating a fun and inclusive environment for all players, the Tour attracts a new generation of players who value community and fun. Congratulations on the GPI award!
Visionaries like Chris Lose, Jamie Kerstetter and Tana Karn have been instrumental in the development of poker. Working hard to create a more inclusive and fun atmosphere for all players, they have breathed new life into the game and attracted a new generation of enthusiasts. These pioneers have shown that with hard work, determination and a willingness to think outside the box, we can break down barriers and create a more open and supportive poker community.
https://www.pokernews.com/news/2023/03/pokernews-op-ed-veronica-brill-future-of-poker-43201.htm?utm_medium=feed&utm_campaign=homefeed&utm_source=rss PokerNews Op-Ed: Veronica Brill recognizes those who are shaping the future of poker