Entertainment
Raven's Home Features Disney Channel's First Trans Character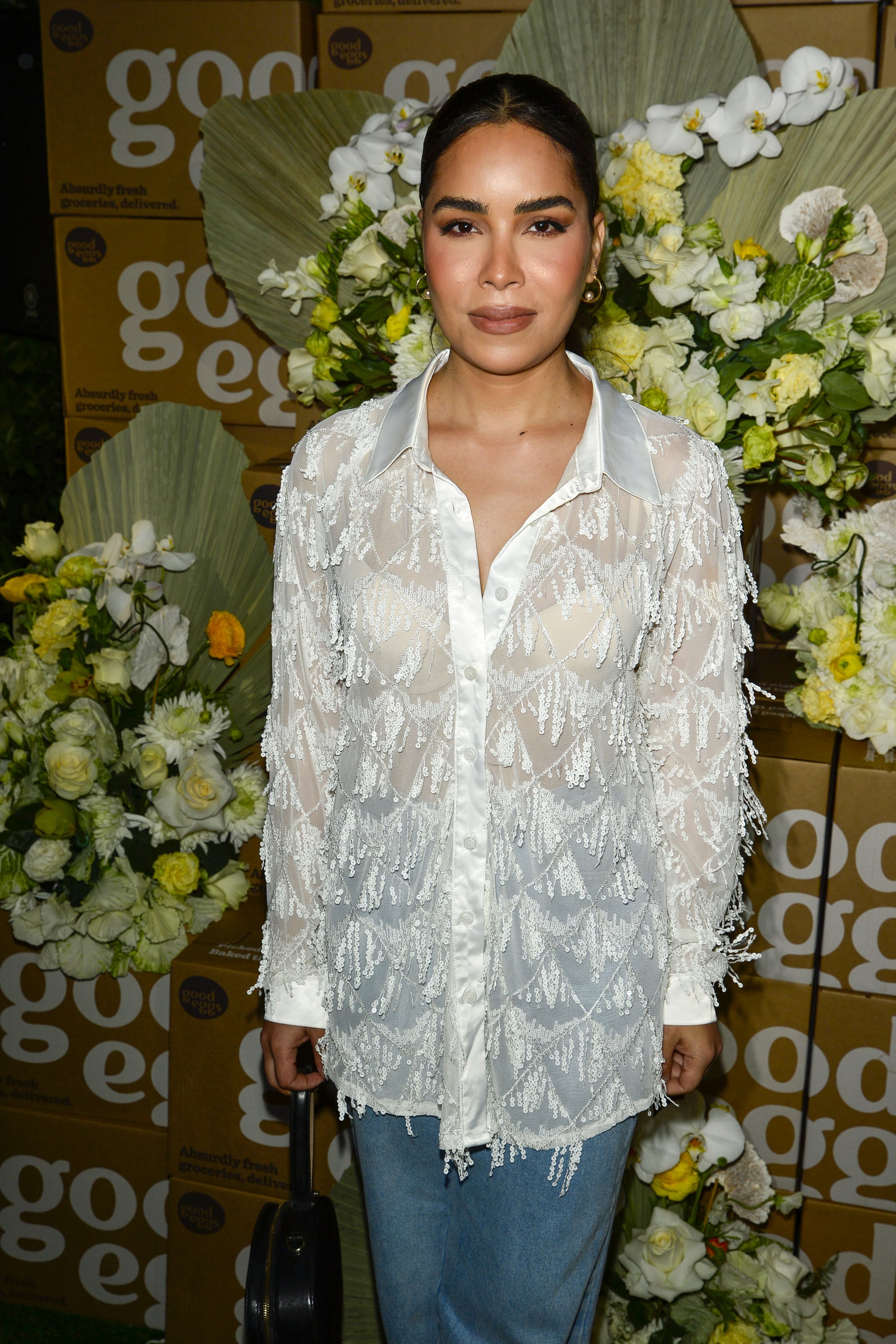 Image Source: Getty / Jerod Harris
Raven's Home, the Disney Channel spin-off of Raven-Symoné's beloved That's So Raven, made history when it featured a character named Nikki, the channel's first openly transgender character in a live-action show. In the episode "The Fierce Awakens," which aired July 8, actress Juliana Joel plays Nikki, Raven Baxter's assistant.
"Growing up as a kid in Florida (like many other kids) I dreamed of being on Disney Channel, specifically That's So Raven," Joel wrote in an emotional Instagram post shared on the day the episode aired. "Coming from a typical Puerto Rican family, I didn't think it was possible to be an actor, especially for someone like me. I thought you had to be born into this world. Fast forward to becoming an actor, I then told myself I'm not young enough to still be at Disney, and even if I wasn't, I'm TRANS!"
"I've never seen an out-trans actor or character on Disney Channel. NEVER. Needless to say, I cried in my dressing room after walking on this set for the first time," she added. "But it was really more than just being on the show. With all the anti-trans hatred and narratives in the media and society, it was a win. I have claimed a dream and space for myself while so many around the world are trying to wipe me and my community out. And now I'm becoming the person I wish I had to see on TV growing up.
The episode's writer, Nori Reed, also celebrated the role in an Instagram post shared on July 12 with Kind. Like many kids across America, I loved coming home from school and tuning in to Disney Channel, a wonderful escape from the challenging environment I lived in," she wrote. "I can't fully express what it means to me personally that now a young queer person in rural America can emerge on Disney Channel and witness a fun, nuanced trans character that they can relate to. And I pray in my heart that they hear this very clear message: You belong in this world and you are part of it."
While Joel plays the first openly transgender character in a live-action show on Disney Channel, the animated series The Owl House featured a non-binary character named Raine Whispers, voiced by Avi Roque. Raven's Home and The Owl House both stream on Disney+.
https://www.popsugar.com/entertainment/juliana-joel-ravens-home-first-trans-character-48885360 Raven's Home Features Disney Channel's First Trans Character