Real Madrid will take legal action against Barcelona over referee scandal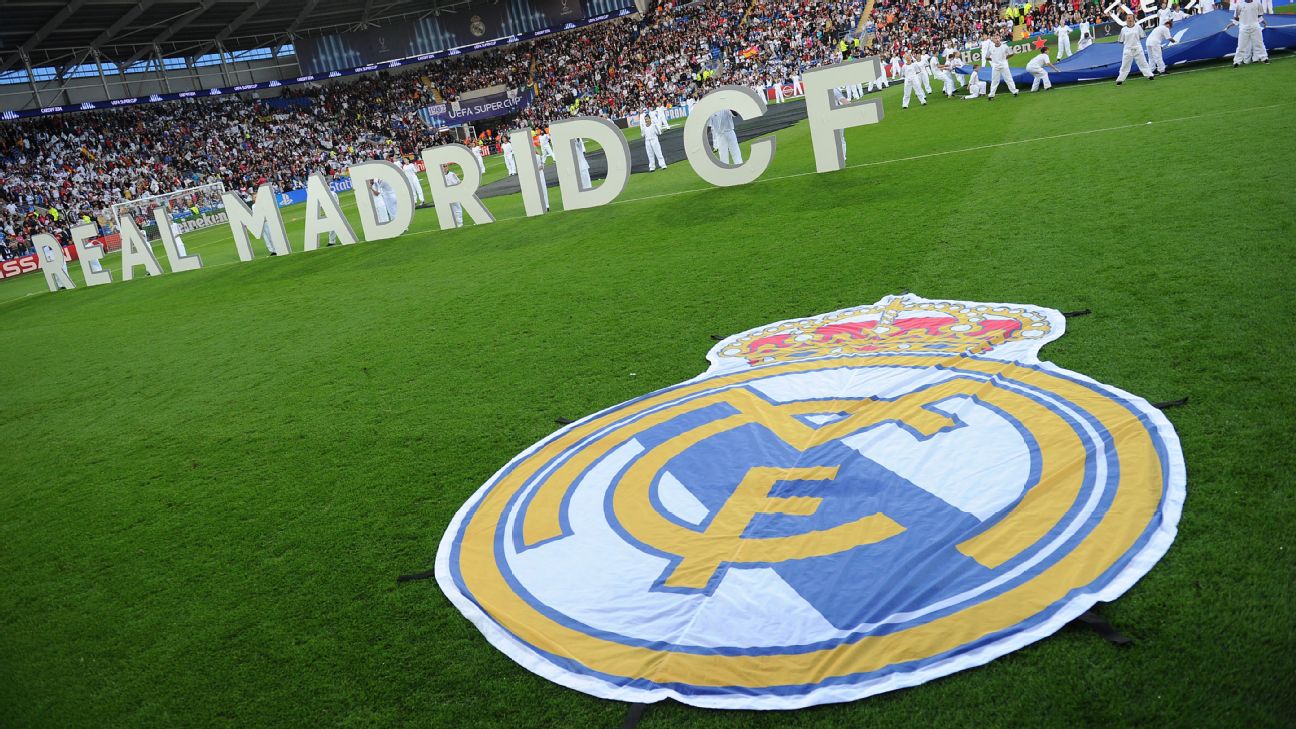 Real Madrid will join the lawsuit filed by Spanish prosecutors on Friday against Barcelona and two ex-Presidents of the LaLiga club over alleged payments to a company owned by a senior referee to influence match results, the club announced on Sunday .
The Champions League and LaLiga holders called an urgent board meeting to discuss alleged attempts by arch-rivals Barcelona to influence referees and decided to take legal action against what they described as "serious allegations" from prosecutors.
– Stream on ESPN+: LaLiga, Bundesliga, more (US)
"Real Madrid expresses its deep concern at the seriousness of the facts and reiterates its full confidence in the actions of the judiciary and has agreed that they will join the complaint in defense of their legitimate interests once the judge takes the case," said the club in an official statement.
Barcelona are said to have paid more than 7.3 million euros between 2001 and 2018 to companies owned by Jose Maria Enriquez Negreira, who was vice-president of the Spanish Football Federation's refereeing committee from 1993 to 2018.
Prosecutors claim that, under a secret agreement and "for money", Negreira favored Barcelona "in the referees' decisions in the club's matches, as well as in the results of the competitions".
A senior Barcelona official told Reuters on Friday that the club had been awaiting the prosecutor's complaint, describing it as "no more than an absolutely preliminary investigative hypothesis".
The official said the club would "fully cooperate with the investigation by any means necessary" and "reaffirm that they have never purchased a referee or attempted to influence an official's decisions".
Barca president Joan Laporta insisted the club were innocent in a message published on Twitter later on Sunday.
"Barca fans, relax," said Laporta. "Barca are innocent of what we are accused of and victims of a campaign against us that everyone is now involved in. No surprise. We will defend Barca and prove the club's innocence. Many will have to correct themselves."
In a statement last month, Barca denied any wrongdoing, saying they simply paid an outside consultant to provide them with "technical reports related to professional refereeing", calling it "a common practice among professional football clubs".
The complaint focuses on the €2.9m paid between 2014 and 2018 and claims that Barcelona – with the help of former presidents Sandro Rosell and Josep Maria Bartomeu – reached a "confidential oral agreement" with Negreira.
She accuses the club, Rosell, Bartomeu, Negreira and two other former Barcelona officials of corruption in sport, unfair administration and falsehood in commercial documents.
https://www.espn.com/soccer/real-madrid-espreal_madrid/story/4898893/real-madrid-to-take-legal-action-against-barcelona-for-refereeing-scandal Real Madrid will take legal action against Barcelona over referee scandal