Rishi Sunak accused by Tory hawks of kowtowing to China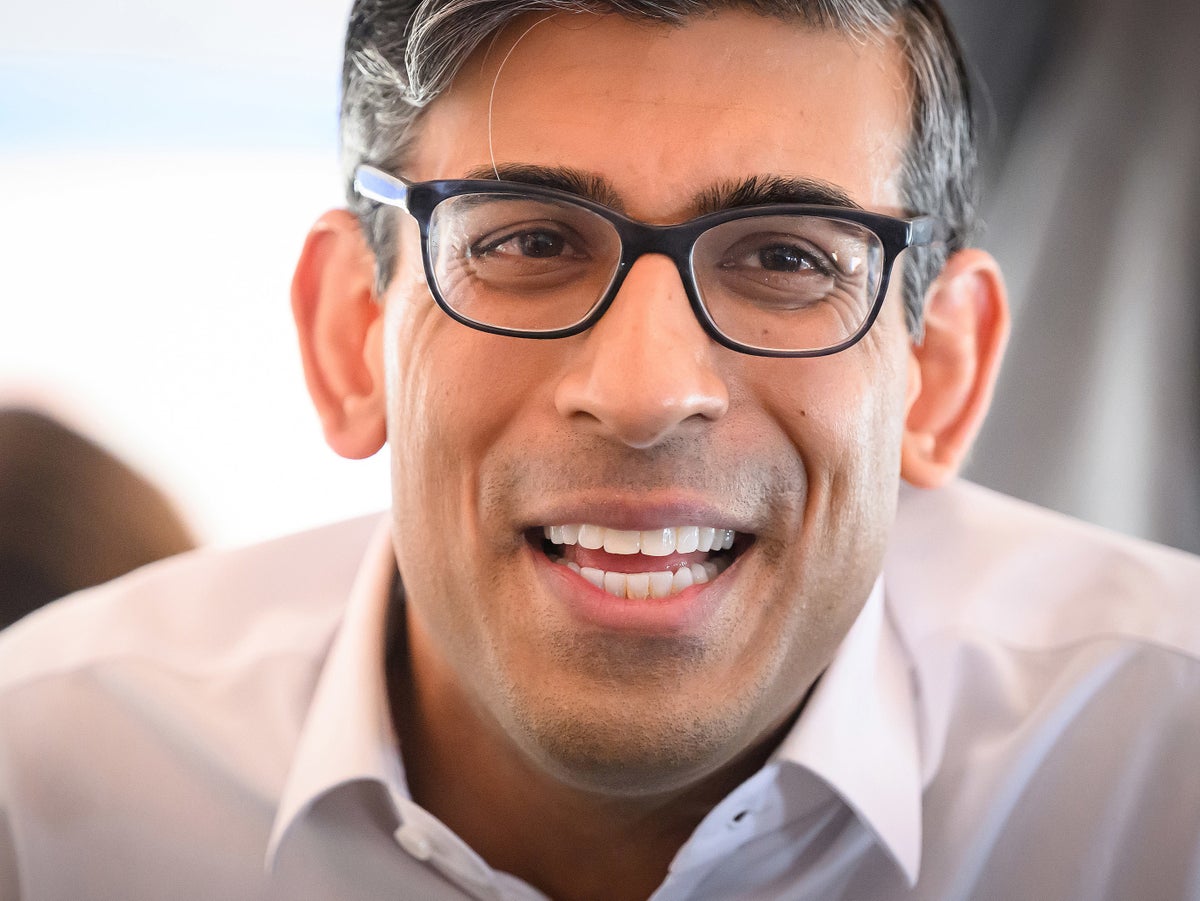 Rishi Sunak has been accused by senior Tories of "kowtowing" to China when he resisted calls for Beijing to be reclassified as a systemic threat to Britain.
The prime minister defended his policy of continuing to work with China, although he believed Xi Jinping's "increasingly authoritarian" government posed an "epochal challenge" to the world order.
But Mr Sunak has sparked a row in his party with China Hawks, who had agreed with his predecessor Liz Truss that the country should be rebranded as a threat.
The row comes as the government prepares to release an update on its foreign and security policies on Monday, motivated in part by concerns about China's increasingly assertive global role.
Mr Sunak claimed during the Tory leadership contest that China posed the "biggest long-term threat to Britain" but seemed to soften his stance.
Asked about his previous comments on China, Mr Sunak told reporters, "We have recognized it as the greatest government threat to our economic security."
The prime minister added: "I don't think it's prudent or sophisticated foreign policy to reduce our ties with China – which is after all a country of a billion and a half people, the second largest economy and a member of the UN Security Council – with only two words."
But former Tory leader Sir Iain Duncan Smith said he feared the so-called Integrated Review was "a missed opportunity to denounce China for who it is, a threat to the way we live and physically to us".
"By being weak to China, China doesn't respect us," said the senior figure, adding, "If we don't show strength, they won't respect us." Project Kowtow is alive and well."
Tory Alicia Kearns, Chair of the Special Committee on Foreign Affairs, also criticized the Sunak approach.
She said the threat "cannot be viewed primarily as an economic threat — that is, not understanding that China is primarily trying to undermine our national security and sovereignty," adding, "Because no country has economic security." can have without national security.
Ms. Truss was expected to describe China as a "threat" to national security in the 2021 Integrated Review, rather than the term "systemic competitor" used to describe Beijing.
Mr. Sunak will be in the US when the Integrated Review is released and will hold talks with US Resident Joe Biden and Australian Prime Minister Anthony Albanese about the Aukus nuclear submarine program.
Speaking to reporters who accompanied him on the trip, Mr. Sunak said, "China represents a country that has very different values ​​from ours.
"I think it presents us and the global order with an epochal challenge. It is a regime that is becoming increasingly authoritarian at home and assertive abroad, with a desire to reshape the world order."
But he said "you can't ignore China given the size of the economy" so it was "necessary and right to try to engage with them" – and claimed Britain was following a similar policy as its allies on cooperation with Beijing.
When asked if he would travel to Beijing to meet the Chinese President, he said: "It's not about going there or not going there. I think engagement is the point – that all our allies believe it's right to engage with China on the issues where we can find common ground."
Mr Sunak has announced that an additional £5 billion will be added to the UK military budget over the next two years as the government presents the latest defense and foreign policy review.
The prime minister has also pledged to increase defense spending to 2.5 percent of GDP in the long term, stepping back from Ms Truss' more ambitious target of 3 percent.
Defense Secretary Wallace – who had reportedly called for an £11billion increase in his department's budget – is "pleased with the agreement", according to the Ministry of Defense (MoD).
The review will see the creation of a new agency within MI5 to provide a wide range of UK businesses and other organizations with instant access to expert security advice.
Luke de Pulford, executive director of the Interparliamentary Alliance on China – an international campaigning group – said there would be "concern" if the review "does not recognize Beijing for the very real and present threat that it is".
https://www.independent.co.uk/news/uk/politics/rishi-sunak-china-threat-truss-uk-defence-b2299680.html Rishi Sunak accused by Tory hawks of kowtowing to China