Sarah Ferguson claims she was arrested with Princess Diana at a bachelorette party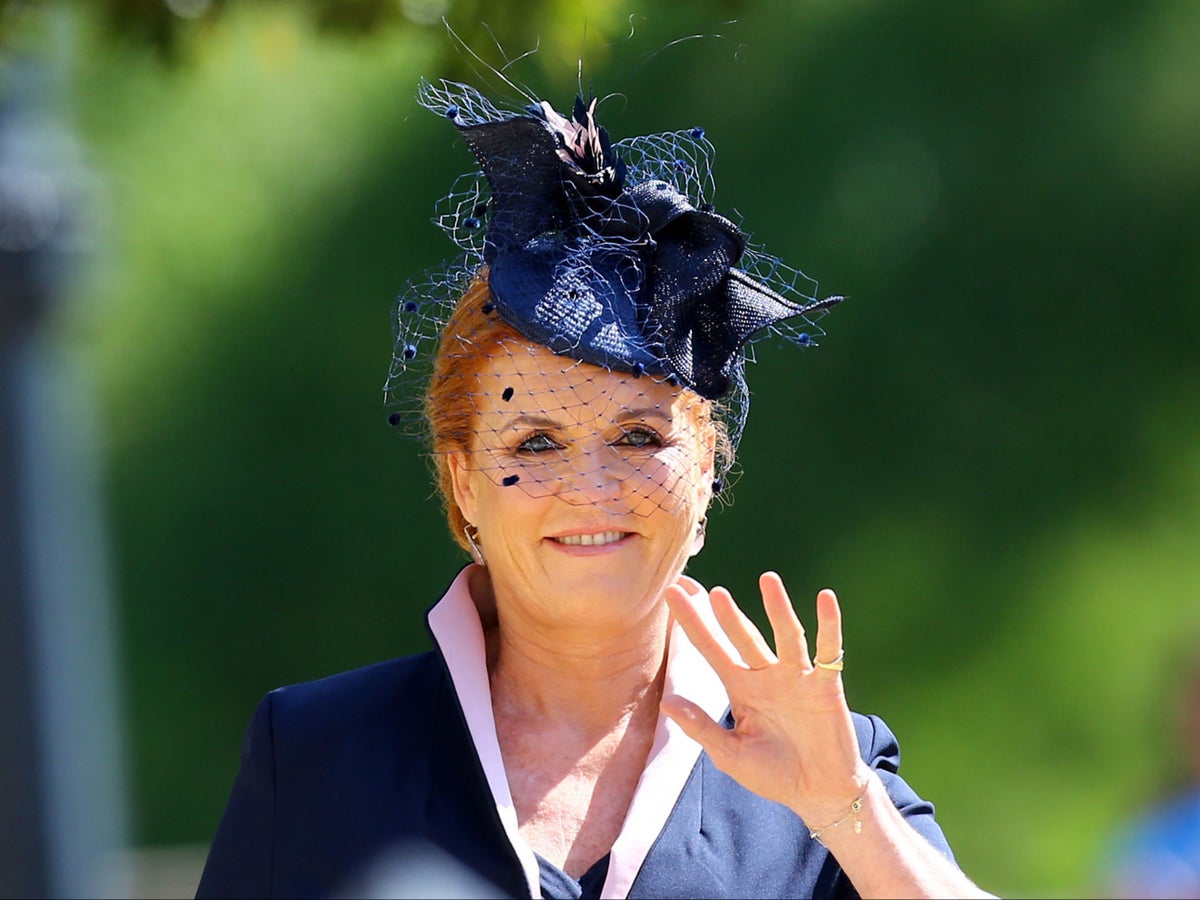 Sarah Ferguson has recalled the time she was allegedly arrested with Princess Diana at Ferguson's bachelorette party before her marriage to Prince Andrew in 1986.
The Duchess of York performed on Tuesday The Kelly Clarkson Show after the publication of her new novel a fascinating lady which debuted on March 4th. Speaking to presenter Kelly Clarkson, the 63-year-old revealed she was once arrested during a night out with Princess Diana.
The two royals went to a nightclub dressed as police officers to celebrate the Duchess' upcoming wedding to the Duke of York. "It was extraordinary because we went to a nightclub, of course you go to a nightclub with the Princess of Wales," she recalled of Diana, who was then married to Charles, then Prince of Wales.
"We went to this nightclub and she was very good as her costume. We sat down and the waiter came up to us and said, 'Sorry, this is a members' club. It's for fun and we don't serve as cops here,'" the Duchess continued.
After they left the nightclub, Ferguson recalled how Diana broke character when she saw a woman wearing the same dress as her: "I said, 'Dutch, no! You can't say that! We're supposed to be cops.'"
The author then revealed to Clarkson that she and the king were allegedly arrested for posing as police officers and were taken into the back of a police van by real officers. That's when Diana noticed "smoky bacon flavored chips" and started eating them until a cop in front of the car told her, "You can't do that!"
However, the men eventually realized their true identities and released the Duchess of York and Princess of Wales.
"Everyone always says to me, 'You must miss Dutch, you and Diana. And I'm like, 'No, because I'm laughing,'" Ferguson later told Clarkson. "I mean, she's with me all day. You and I, we laughed a lot… We got into trouble a lot."
Princess Diana and Duchess Sarah Ferguson have been arrested for posing as police at a hen party
Ferguson – commonly known by her nickname Fergie – was married to the younger brother of King Charles, the Duke of York, from 1986 until their divorce in 1996. The two are parents of daughters Princess Beatrice (34) and Princess Eugenie (32). Princess Diana was married to the monarch in 1981 before they divorced in 1996.
The Duchess of York has often cited her close relationship with Princess Diana when reflecting on the currently tumultuous relationship between Diana's sons, Prince William and Prince Harry. Following the departure of Prince Harry and Meghan Markle from the royal family in 2020, Ferguson revealed what she thought the late Princess of Wales would have thought of the Duke and Duchess of Sussex's decision to step down as senior working royals.
"Diana would be very proud of her sons and I think they are extraordinary, extraordinary boys with extraordinary wives and fabulous children and that's why I think she would say, 'YES!'" she told Australian radio station KIIS 1065 in the year 2021. "I think she would have been very proud of her boys standing tall and solid. They are very similar to her and I think she would be proud."
Fergie went on to imagine what life would be like today if Diana were still alive. "Oh my god, can you imagine the grandmother breeds we would have together?" She said. "The parties…I'd make her jump off the bouncy castle, that's for sure."
That's what the grandmother of two said before People that Diana would also be "obsessed" with her own five grandchildren. The Prince and Princess of Wales share three children – Prince George, 9, Princess Charlotte, 7, and Prince Louis, 4 – while the Duke and Duchess of Sussex are parents to Archie Harrison, 3, and Lilibet Diana, 1, respectively ) are.
"If she were to sit with me right now, she would say, 'I'm so proud of my two boys and the wonderful women who chose them,'" she added. "Because everyone has their own voice."
https://www.independent.co.uk/life-style/royal-family/sarah-ferguson-princess-diana-arrest-b2301459.html Sarah Ferguson claims she was arrested with Princess Diana at a bachelorette party