Serbia and Kosovo in high-level EU-mediated talks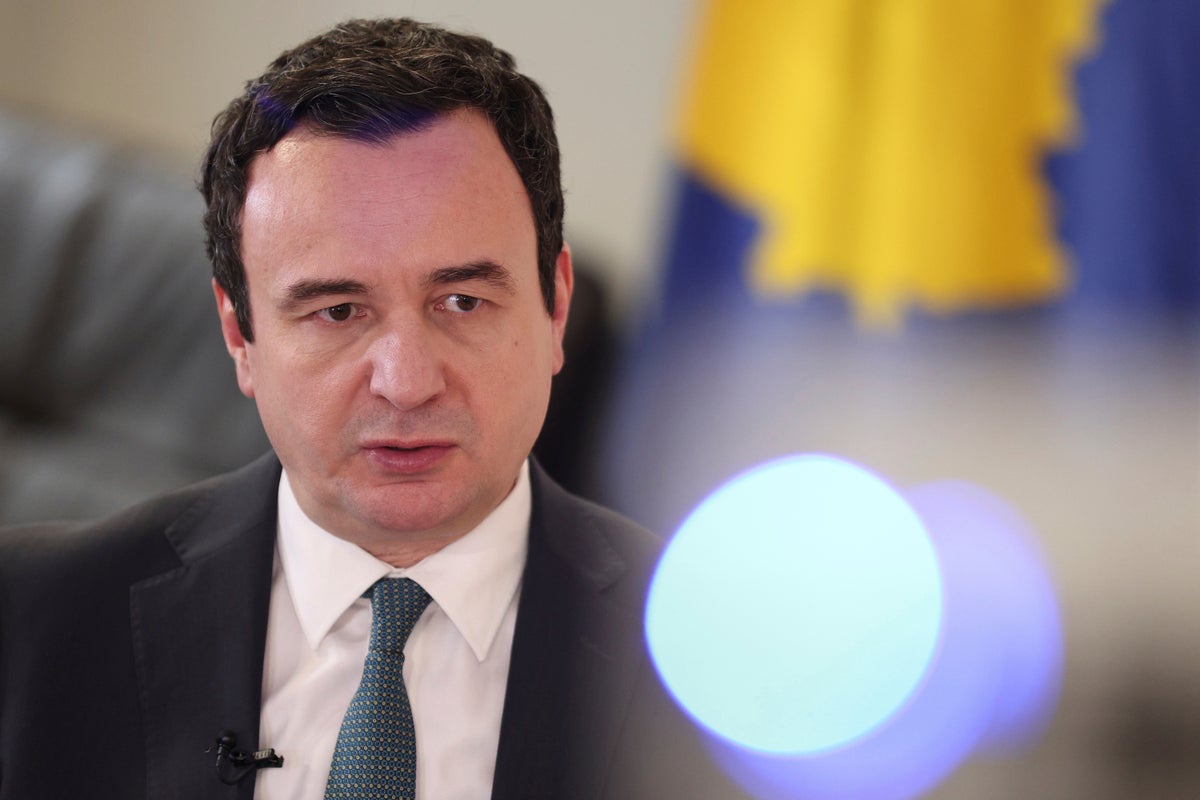 Western officials are hoping for progress in EU-brokered talks between Serbia and Kosovo leaders this weekend, in a new attempt to ease decades-long tensions between the Balkan warring factions and resolve one of Europe's longest-running disputes.
Serbian President Aleksandar Vucic and Kosovar Prime Minister Albin Kurti meet in the North Macedonian seaside resort of Ohrid on Saturday. They tentatively agreed last month to formulate an 11-point EU plan to normalize relations after the 1998-1999 neighbors' war and Kosovo's declaration of independence from Serbia in 2008.
Both countries hope to one day join the European Union and have been told that they must first improve their relations.
Resolving the dispute has become more important as the war rages in Ukraine and fears mount that Russia may seek to foment instability in the volatile Balkans, where it has historical clout.
"This is the time for the leaders of Kosovo, Serbia and the entire Western Balkans to show courage and demonstrate their shared responsibility for the success of the region's EU accession process," said EU foreign policy chief Josep Borrell, who is doing so will chair Saturday's session.
He said the talks will focus on how to implement the EU plan, which calls on the two countries to maintain good neighborly relations and recognize each other's official documents and national symbols. If implemented, it would prevent Belgrade from blocking Kosovo's efforts to gain membership in the United Nations and other international organizations.
The interim agreement, drafted by France and Germany and backed by the US, does not include an explicit requirement for mutual recognition between Kosovo and Serbia.
"We will focus our discussion on the implementation annex of the latest EU deal, which will result in far-reaching normalization of relations between Kosovo and Serbia," Borrell wrote in a blog. "Both together will essentially lead to a normalization of the life of the people in the region and open the respective path of Kosovo and Serbia to EU accession."
Despite tentatively approving the EU plan reached last month, Serbia's populist President Vucic appeared to back down some of his points following pressure from far-right groups who see Kosovo as the cradle of the Serbian state and Orthodox religion.
Vucic said on Thursday he "won't sign anything" at the meeting in Ohrid and had earlier promised he would never recognize Kosovo or allow its UN membership.
On the other hand, Kurti said the implementation of what has already been agreed should be the focus of the talks in Ohrid.
"I'm an optimist, but it's not up to me whether it succeeds or not," said Kurti. "I offered (at the last meeting in Brussels) to sign the European proposal, but the other side was not ready and refused."
Thousands of far-right Serbian supporters marched in downtown Belgrade on Friday night, chanting "treason, treason" and calling on Vucic to reject the latest EU plan. They carried a large banner that read "No to surrender" and called for the resignation of the Serbian president if he signs the plan.
Kosovo is a majority-ethnic Albanian former Serbian province. The 1998-99 war erupted when separatist ethnic Albanians rebelled against Serbian rule and Belgrade responded with a brutal crackdown. About 13,000 people died, mostly ethnic Albanians. In 1999, a NATO military intervention forced Serbia to withdraw from the territory. Kosovo declared its independence in 2008.
Since then, tensions have simmered. Kosovo's independence is recognized by many western countries but rejected by Belgrade with the support of Russia and China. Talks brokered by the EU have made little progress in recent years.
Serbia has maintained close ties with its traditional Slavic ally Russia despite the war in Ukraine, partly because of Moscow's opposition to Kosovo's independence and a possible veto of its UN Security Council membership.
___
AP writer Dusan Stojanovic contributed from Belgrade, Serbia.
https://www.independent.co.uk/news/world/americas/us-politics/kosovo-ap-serbia-russia-aleksandar-vucic-b2303407.html Serbia and Kosovo in high-level EU-mediated talks