Small boats plan "racist", says former interior ministry adviser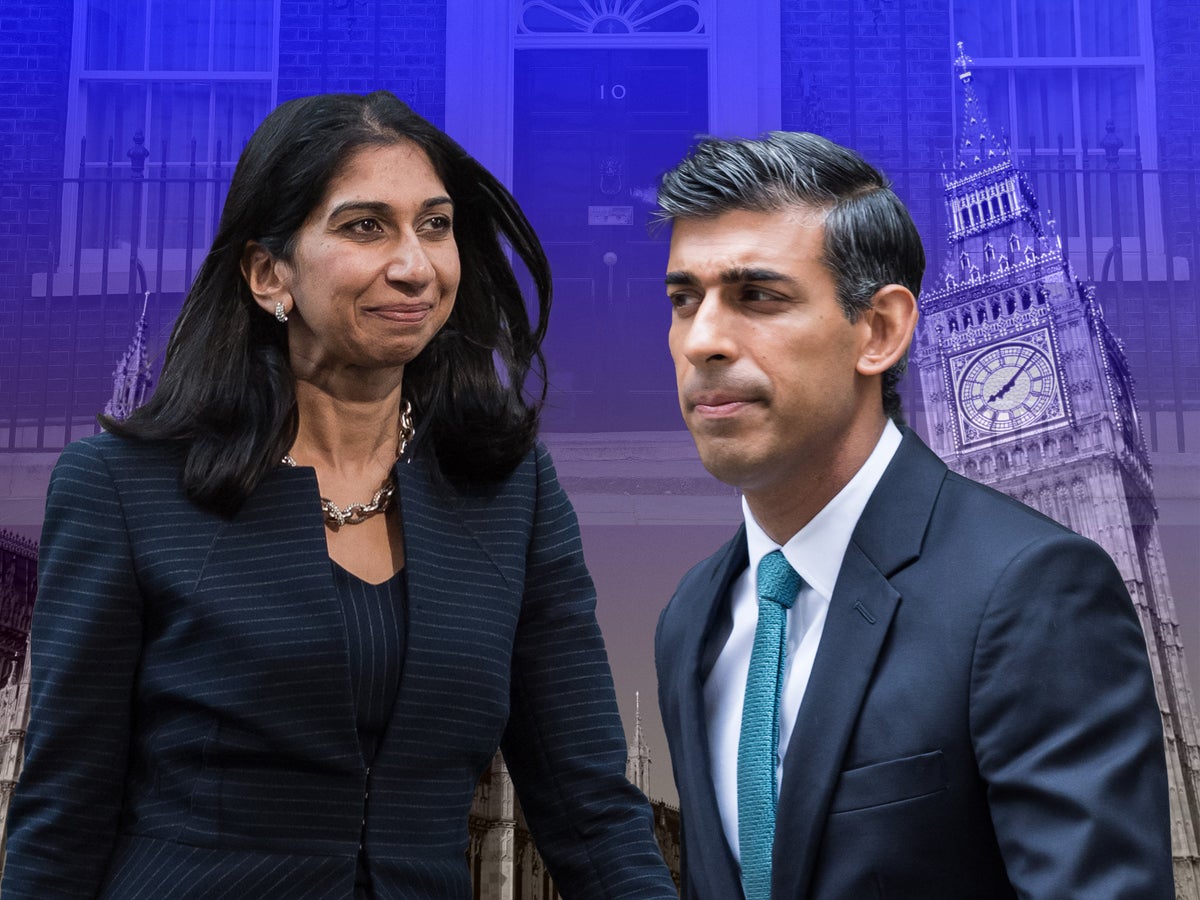 Rishi Sunak's planned crackdown on migrants arriving in small boats is "heartless" and "racist," said a former Interior Ministry adviser.
It comes as former Tory Prime Minister Theresa May joined the backlash against the law – warning that victims of modern slavery would be 'collateral damage'.
Nimco Ali, who resigned as an adviser on violence against women in December, condemned the government's failure to provide safe and legal pathways for refugees.
Ms Ali, who arrived in Britain three decades ago, said her own family would be criminalized by Home Secretary Suella Braverman's planned ban on asylum claims by unauthorized entrants.
"If we, as a former black refugee, can generously help Ukrainians fleeing the war, I think we need to make sure that we also provide pathways for anyone escaping conflicts," she said The guard.
Ms Ali added: "If we can find space for a white child but not a black child coming here in similar circumstances, that is racist. It's really painful when we think that people can seek refuge when they come from Europe but not anywhere else."
The former adviser – who campaigned for the Tories in 2019 and is a close friend of Boris Johnson's wife Carrie – said Mr Sunak would not win the next general election if Suella Braverman were home secretary.
"He's at risk of losing younger people, shifting voters and undecided millennials," she said. "Suella Braverman wants the government to look tough, but she's going to make us look cruel and heartless instead, which I don't think the PM is."
Ms May condemned the current plan to arrest and detain unauthorized arrivals during a debate in the House of Commons on Monday night – insisting anyone who thinks the new proposals would deal with "illegal migration" once and for all is wrong.
She condemned the "blanket dismissal" of people who are being pursued and arrive via the English Channel, telling the Commons: "By definition, someone fleeing for their life will in most cases not have access to a legal route."
The former prime minister said the government has yet to produce evidence that modern slavery laws are "abused" by people crossing the Channel – noting that statistics suggest that "nearly 90 per cent of modern slavery claims are valid be found".
She expressed her concern for real victims of human trafficking, adding: "As it stands at the moment, we are closing the door on victims being brought into slavery in the UK."
Theresa May says small boat bills close the door to real casualties
Ms May said she expected further talks with Downing Street to resolve issues with the bill, including those related to modern slavery.
Green MP Caroline Lucas expressed her outrage at the deportation plan by tearing up a copy of Ms Braverman's bill in the House of Commons. She said the "immoral, deeply cruel and divisive" legislation violated international law.
Labour's shadow Home Secretary Yvette Cooper has said the law is a "hoax that will make the chaos worse" and "will lock up children", arguing it would only increase the number of migrants in hotel accommodation.
The Illegal Migration Bill passed a second reading by a vote of 312 to 250, with a majority of Tory MPs backing the plan in its initial stages.
But several senior Tories have indicated they would not support the bill as it stands – including Equality Committee chair Caroline Nokes, Net Zero adviser Chris Skidmore, ex-Justice Secretary Robert Buckland and ex-Minister Stephen Hammond.
Ms Nokes was "deeply disturbed" by the prospect of a policy "criminalizing children and pregnant women" – and said the bill gave her "absolute terror". She also likened it to "Donald Trump's caging of children" on TalkTV last night.
No Tories voted against the bill and Mrs Nokes and others chose to abstain. Senior Tory MP Simon Hoare said many colleagues only voted for the law "in good faith" in the expectation that it could be changed.
A former Tory minister told The Independent The plan to allow children to be detained was "disgusting" – fearing it would give immigration officers the power to detain minors and open up the possibility of deporting them on deportation flights.
The Refugee Council said the legislation allows unaccompanied children to be deported if their return to their country of origin is deemed safe – an idea downplayed by the Home Secretary.
Ms Braverman said: "Only in certain circumstances, such as for family reunification purposes, will we be expelling unaccompanied asylum-seeking children from the UK".
She said the focus will be on deporting adult males under 40. "But we must not incentivize smugglers to focus on people with special characteristics by making exceptions for deportation," she added.
Ms Braverman accused some of her critics of "grotesque insults," adding, "The worst of them, poisoned by the extreme ideology of identity politics, propose that a person's skin color should dictate their political views."
She claimed that her plans were "supported by a majority of the British people", adding: "I will not be intimidated by the Left Left… And I will not back down when faced with false accusations of bigotry."
https://www.independent.co.uk/news/uk/politics/small-boats-braverman-home-office-racist-b2300306.html Small boats plan "racist", says former interior ministry adviser