Sobbing mother of rape lie fanatic breaks silence after daughter is jailed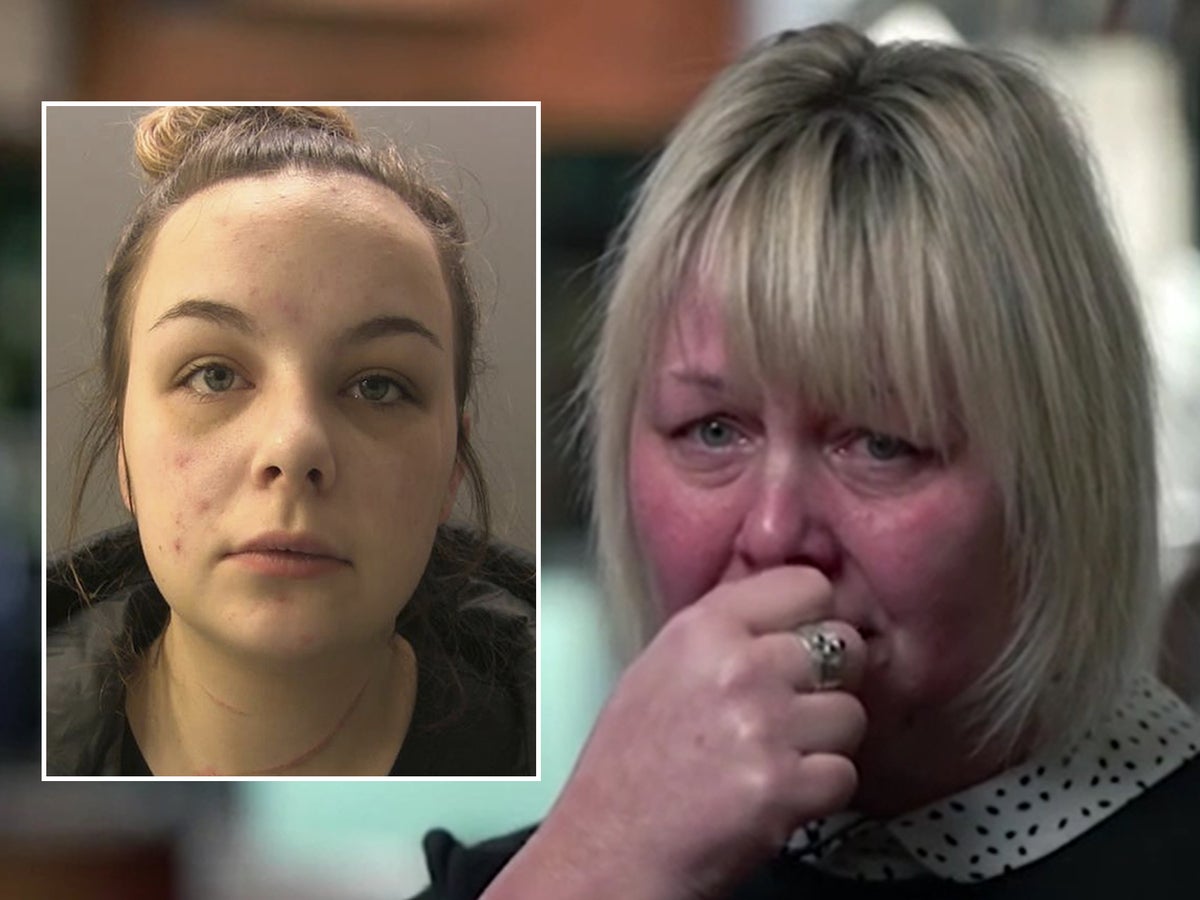 The mother of a young woman who falsely claimed she was the victim of an Asian grooming gang has spoken out after her daughter was sentenced to eight and a half years in prison.
Eleanor Williams, of Barrow-in-Furness, Cumbria, was convicted at Preston Crown Court on Tuesday after making a series of false allegations of rape which led to three of the accused men attempting suicide after they were arrested over the allegations were.
In a May 2020 Facebook post, Williams shared images of brutal injuries she said were inflicted by an Asian grooming gang, but the court heard she inflicted them herself.
Her mother, Allison Johnston, a former Labor Party councillor, was in court when the judge delivered the verdict.
After her daughter was sent downstairs, Ms Johnston said Sky news: "[I'm] Broken heart. I can't [describe it]. I still can't really believe it. It just doesn't feel real."
When asked why her daughter told such lies, she added, "I think she was just trying to get people to listen to her."
In separate comments to LBCMs Johnston said: "I was only expecting a longer sentence for Ellie. I think the judge was really fair in considering her age and vulnerabilities."
When asked how she felt hearing the allegations in court, she replied: "It's been really hard to listen, as a mother it's hard to accept that she's responsible for all the things he said. But before the law I have to accept that. There's an appeal process going on, so we'll have to see what comes of it."
Williams' sister Lucy also spoke Sky. Although she accepted the evidence presented by the defendants who appeared in court, Lucy claimed she believed Williams had been injured by men on other occasions.
Lucy claims Williams has been receiving "constant" and "very strange" phone messages and threatening Snapchats.
She conceded that her sister wasn't auctioned during a trip to Amsterdam as claimed as they shared a room and it was nothing out of the ordinary.
But their experiences were different, Lucy claims.
She said: "One of the men was harassing Ellie at the bar and some of our friends had seen it and warned him. And there was a diner around the corner from the nightclub, and Ellie came home with me that night.
"He grabbed her outside the diner and started pulling on her arm and said, 'C'mon, let's go.'
"And she said, 'No, I'm going with my sister,' and his face, he was so mad at her. She came home with me and the next weekend she came back black and blue worse than we've ever seen.
Lucy added that she was the one who urged Williams to go to the police after seeing the extent of her injuries.
In a televised sentencing hearing, Preston Honorary Judge Robert Altham said, "It's troubling, to say the least, that she's not showing any significant signs of remorse."
He said there was no explanation as to why the defendant made the allegations, which he described as "complete fiction".
He added, "Until and until the defendant doesn't say why she told those lies, we won't know."
In January, a jury found Williams guilty on eight counts of committing acts tending and intended to pervert the course of justice. She pleaded guilty to a ninth count at a previous hearing.
https://www.independent.co.uk/news/uk/crime/eleanor-williams-rape-jailed-case-b2302231.html Sobbing mother of rape lie fanatic breaks silence after daughter is jailed