Spadegaming GM Danny Vincent speaks to VSO News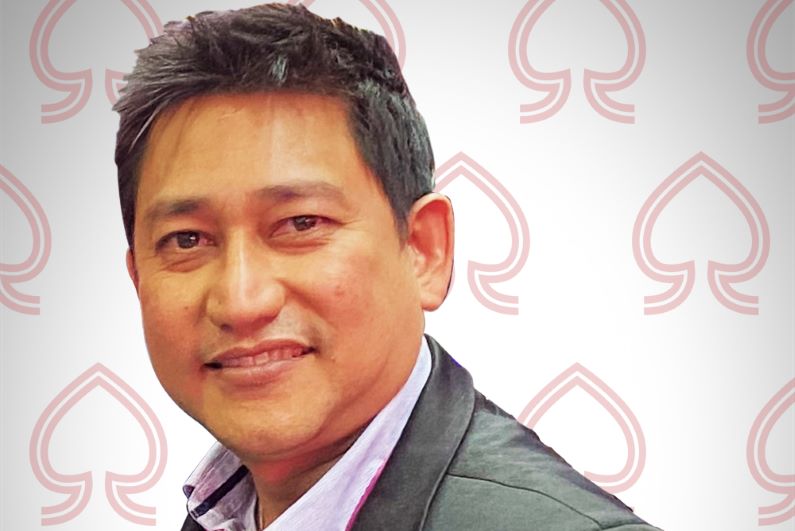 Spadegaming General Manager Danny Vincent spoke to VSO News about the new release Farmland Frenzy Maxways.
Spadegaming is now a veteran of the online slots industry, having been making their games available to operators since 2007. During that time, it has built an extensive portfolio of exciting games, including hit titles like Heroes: Rise of Legend, Book of Myth, and Dragon Reich.
free games, 25x multipliers and more than 1 million possible paylines
The company just released their newest title, Farmland Frenzy Maxways. The game offers free games, 25x multipliers and more than a million possible paylines. It went down so well in the VegasSlotsOnline News office that the new title has made it into our last slots of the week.
VSO News sat down with Danny Vincent, Spadegaming's General Manager, to chat about Farmland Frenzy and get his insight into the latest slots.
First, tell us a bit about yourself and what you love to do in this industry.
I'm Danny Vincent, General Manager at Spadegaming. I've been with the brand for many years and I'm still excited about the growth of the iGaming industry which has limitless potential.
What major changes has the slots space seen in the past few years?
The gambling industry has undergone significant changes over the last few years due to advances in technology and changing consumer preferences. The important change is that players are choosing to play on their smartphones and tablets these days, rather than on traditional game consoles or PCs.
Players can now connect with others and play together virtually
Another trend has been the growing popularity of online gaming, with many players preferring to play against others online rather than in person. This has led to the rise of iGaming platforms and social gaming, through which players can now connect with others and play together virtually.
What do you think is the next big thing in slot gaming? Is there a new technology that could change the game?
The latest AI technology will play an important role for the iGaming industry in the coming decades. The influence of artificial intelligence should not be underestimated as it brings positive influences in terms of game creativity and competitiveness in product development aspects.
Spadegaming was founded in 2007. How has the company developed since then?
Spadegaming has been making exciting and beautifully designed Asian themed slots for almost 15 years.
We take care of players from all over the world
We are moving to an international level by expanding our product range from Asia to the whole world with a series of games on a global theme. This ensures that we serve players from all over the world.
How do you ensure that your ideas remain fresh and innovative after such a long time?
Organizations need to foster a culture of continuous improvement and experimentation by encouraging employees to come up with new ideas and try them, rather than sticking to the same old formula. It's also important to keep up to date with the latest trends and technologies in the ever-changing iGaming industry. Collecting feedback from our business partners and stakeholders is another method to identify areas for improvement, gain valuable insights and maintain a positive relationship between the networks over the long term.
Their latest release Farmland Frenzy Maxways was a hit in the US VSO News Office. Can you explain a bit what makes the game great?
Farmland Frenzy Maxways features over a million ways to win, along with unstoppable cascading action and collectible symbols that allow players to earn extra spins and multipliers by unlocking the levels.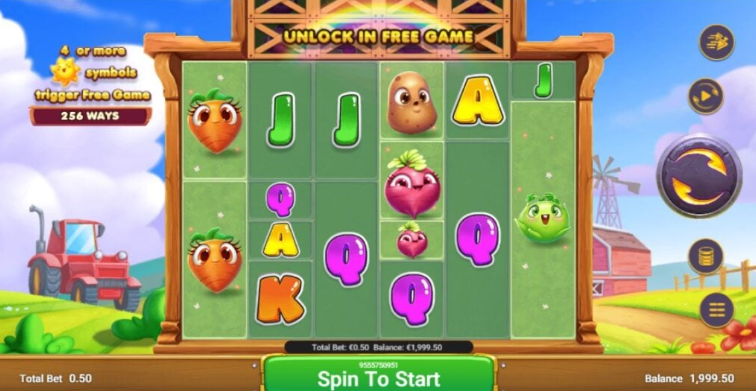 How did the idea for the game come about?
We are inspired by famous farm games with cute elements taken from board games. It took our designers about three months to sketch the idea, go through the preparatory stages and finally release the product.
What's next for Spadegaming in the rest of 2023?
Now our games can be found in both land-based and online casinos across Asia. They are deeply recognized and loved by players and we look forward to expanding our reach into newer markets like the LATAM region and more.
https://www.vegasslotsonline.com/news/2023/03/15/spadegaming-general-manager-danny-vincent-speaks-with-vegasslotsonline-news/ Spadegaming GM Danny Vincent speaks to VSO News