Technology
Stephen King's 'The Stand' gets official anthology book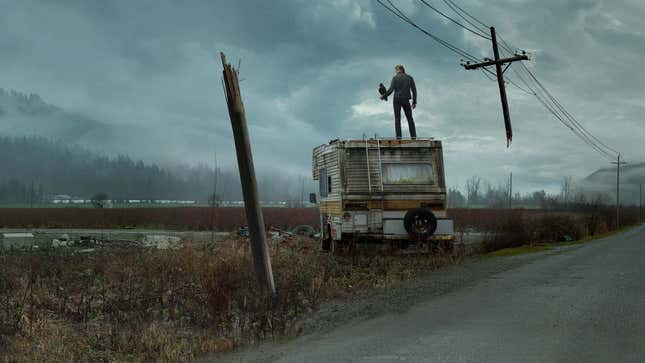 Stephen King was published over 45 years ago The stand, his post-apocalyptic dark fantasy novel about a virus that has wiped out much of humanity. It remains an acclaimed book to this day and is considered one of his best novels of its time. How other King booksThere is an expansion of this book on the way – but instead of one TV show or filmit comes out in the form of a brand new book.
How Invincible's Omni-Man Joined Mortal Kombat 1
Earlier this week, horror writer Brian Keene (Known for The rise And Earthworm gods Books) revealed that he and fellow horror star Christopher Golden (Buffy) are publishing an anthology set in the universe of King's novel. The End of the World as We Know It: Stories from Stephen King's The Stand will feature short stories by authors including Caroline Kepnes, Michael Kortya, Josh Malerman, Paul Tremblay, SA Cosby and Wayne Brady. (On twitter, Keene (added that the anthology will no longer be accepting further submissions and all submitted submissions will be deleted unread.) In addition to King's stamp of approval, he will also write the introduction that opens the book.
The stand has been adapted several times, most famously in 1994 with an award-winning TV miniseries (which King wrote) starring Gary Sinise, Miguel Ferrer and Ossie Davis. More recently there was that 2020 Paramount+ miniseries for from New mutants Director Josh Boone with James Marsden, Odessa Young and Jovan Adepo. Notably, this version featured a different ending than the book written by King, which was King's third ending The stand in total.
At the time of writing The End of the World as We Know It: Stories from Stephen King's The Stand There is no official release date.
---
Want more io9 news? Find out when you can expect the latest Wonder, war of starsAnd Star Trek Releases, what's next for the DC Universe in film and televisionand everything you need to know about the future of Doctor Who.