Steve Cooper believes Jonjo Shelvey is crucial for Forest in their relegation battle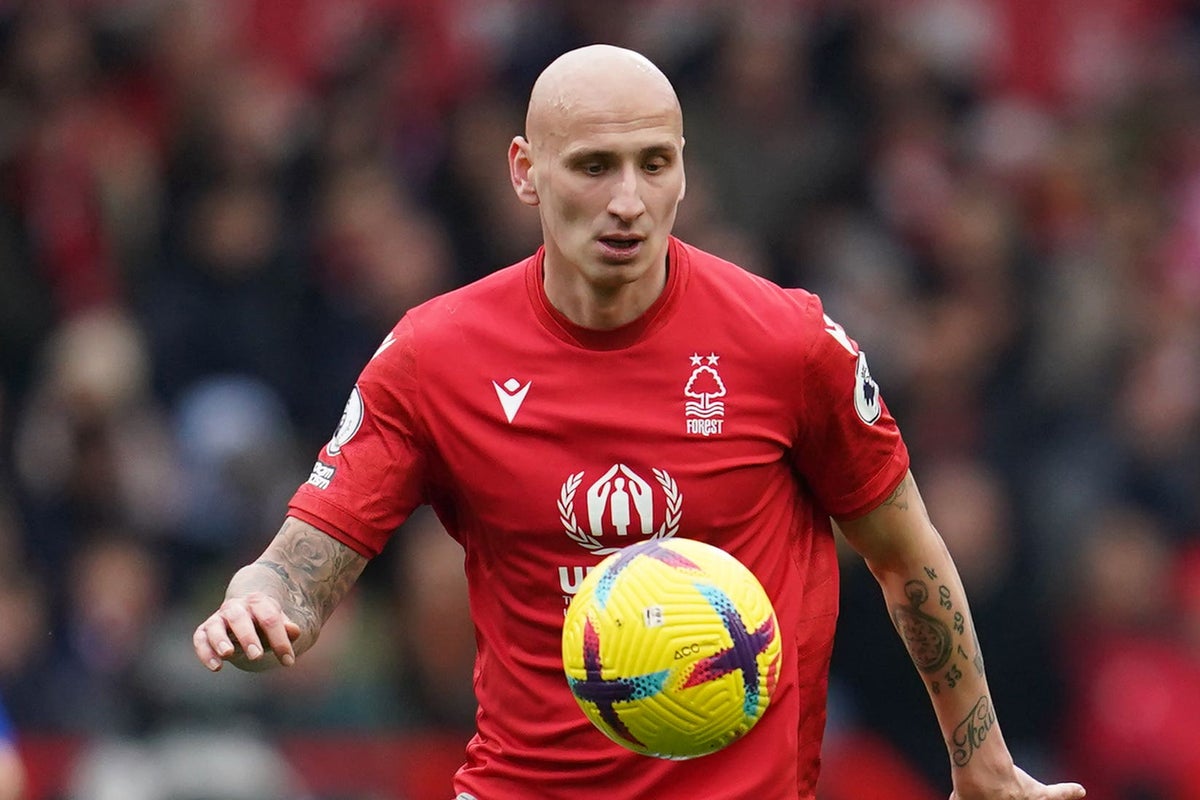 Nottingham Forest boss Steve Cooper hopes Jonjo Shelvey can play a key role in ensuring the survival of the Premier League.
The midfielder was signed from Newcastle on deadline day in January and will have a reunion with his former club on Friday night.
The 31-year-old has taken his time getting started at the City Ground having played five games so far, but Cooper expects to be important until the end of the season.
"When we signed Jonjo, we knew we were getting the player and maybe where he could have gone," Cooper said.
"That's why we're happy for him, he's settled in well. He's probably feeling a little bit like all of us, really eager to get this whole thing together in terms of gigs.
"But he has shown a good commitment to what we want to be and I have no doubt that over time the contribution will be positive."
Forest welcome Newcastle to the City Ground without a win in their last five, reducing their lead over the drop zone to just two points.
There are many teams below them in the table and Cooper says they have to take heart from that.
"It's been tight for a while and everyone wants to stay above that awful dotted line," Cooper added.
"We've been to a point where the gap is bigger than it is right now, but we've never fully moved away from that, where it's not even a topic of conversation.
"We've never thought like that before. You're always a result or two away from it, looking more positive or negative.
"We're in the same situation right now that we've been in for a while. With teams from 12th to last we have to do our best to go as far as possible in this group.
"There are a handful of teams among us at the moment and I think we should take confidence and reassurance from that.
"We need to do something that no one has ever done before in terms of squad composition and signing numbers.
"As we go through this unique situation we're at a place where we've shown we can be in a pretty positive league position and that should give us confidence to move on."
https://www.independent.co.uk/sport/football/jonjo-shelvey-steve-cooper-nottingham-forest-newcastle-premier-league-b2302622.html Steve Cooper believes Jonjo Shelvey is crucial for Forest in their relegation battle