Swintt joins forces with Jokerstar to strengthen German market presence
By Simon Wright March 13, 2023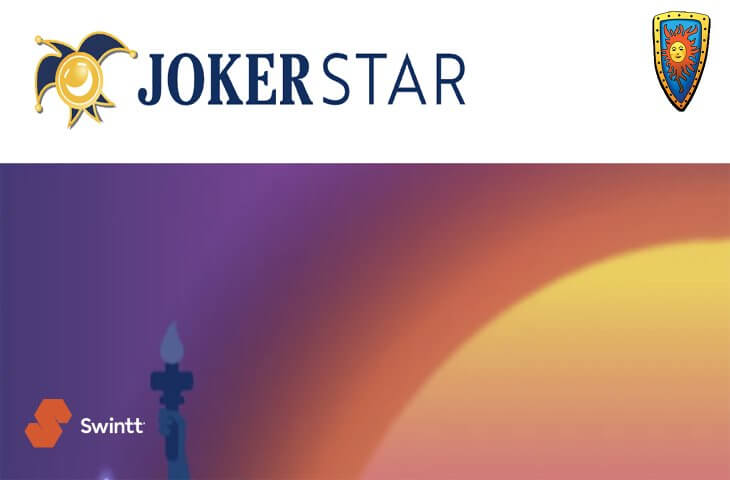 Having already achieved great success with its premium gaming offering among players in the German market, Swintt has announced that it will step up its efforts in the country after signing a new content partnership deal with leading online casino platform Jokerstar .
As part of the collaboration, the award-winning studio will now make its entire range of Premium and Select slots available to customers at Jokerstar, giving them access to titles that also offer the appeal and instant play appeal of land-based casino classics as well as modern video -Slots with appealing features.
Of course, it is the former category that is arguably the most attractive in the German market, as many casino players in the country seek the thrill of their favorite land-based titles online.
The Swint Premium range is well positioned for this target group as it combines the iconic aesthetics and sound of classic slots with a selection of fun and easily accessible bonus rounds. Jokerstar already has the premium games in their arcades in Germany, so having them online is a natural progression.
Some of the popular releases from the Swintt Premium series that will be available now on Jokerstar include entries in the studio's legendary "book" series, Master of Books Unlimited and Seven Books Unlimited, both of which offer retriggerable free spins inspired by the Expansion benefit mysterious symbols.
Alongside these two fan favorites, German players will also be among the first to put the recently released Secret Spellbook Respin through its paces. Again offering a set of instantly identifiable playing card symbols and a casino style soundtrack, this game allows you to activate an optional Re-Spin feature that makes triggering the slots free spins bonus infinitely easier.
Of course, players looking for a more modern take on the classic video slot will also enjoy the groundbreaking releases, courtesy of the Swint Select series. Players now have a range of exciting options at their disposal with these games each featuring their own unique themes and a range of innovative bonus features that players will not find at any other provider.
Of course, that includes the studio's most successful release to date, Aloha Spirit XtraLockTMalong with celebrity-backed slot The Crown starring Vinnie Jones, but players can also experience recent graveyard hit Monster Disco XtraHoldTMand the upcoming Select title, Electric Elements, which offers four rewarding reel modifiers that can be purchased for an extra bet.
Regardless of their slot game preferences, German customers now have access to a rich and diverse catalog of Swintt slots at Jokerstar, which will help the studio strengthen its presence in the market while enhancing the platform's software offering.
Lars Kollind, Head of Business Development at Swint said: "During the development of our slots portfolio, Swintt has always kept a close eye on the German market – and we are delighted that we now have the opportunity to share all of these exciting titles with German players through our new partnership with Jokerstar."
"Our range of premium slots in particular should prove particularly attractive to players on the platform, as they combine the aesthetics and gameplay elements of classic land-based slots that German players know and love with fast-paced gameplay and modern bonus features. "
Jürgen Kling, CEO of Jokerstar DE, said: "At Jokerstar, our goal has always been to offer players all the excitement of a personal casino experience from the comfort of their own home – and partnering with Swint will certainly allow us to further enhance our slots offering."
https://www.casinomeister.com/gambling-news/swintt-joins-forces-with-jokerstar-to-strengthen-german-market-presence/ Swintt joins forces with Jokerstar to strengthen German market presence