The Crown actor was spotted jogging around St Andrews during filming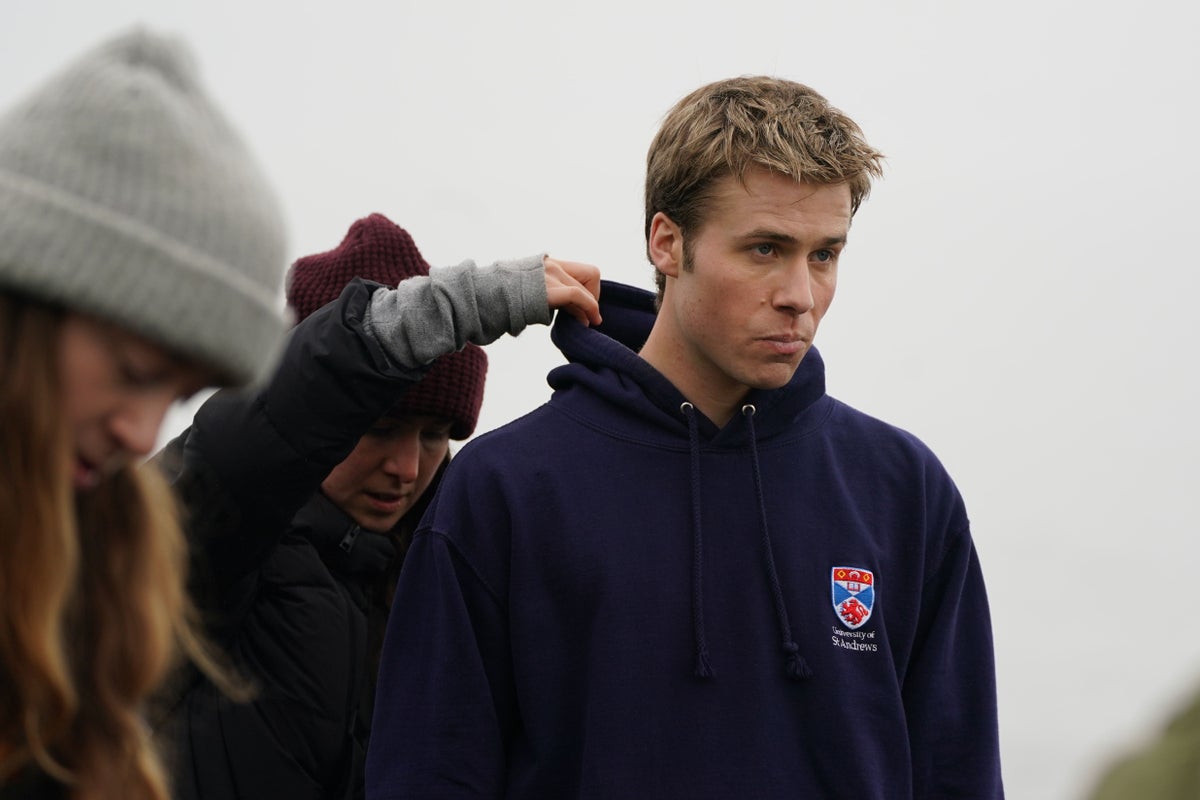 The actor, who played the Prince of Wales on Netflix show The Crown during his student days, was spotted jogging in St Andrews while filming for the next series continued in the city.
Ed McVey was spotted in track pants and a hoodie with the University of St Andrews logo as he was filmed running at the city's East Scores.
The 21-year-old was also seen having a bite to eat during a break in filming on Thursday at St Andrews harbour.
The new series of the drama is set to follow William's time at university, where he met Kate Middleton in 2001, whom he would marry at Westminster Abbey a decade later.
Sightings of Dominic West, 53, who plays William's father Charles, and Meg Bellamy, 19, who plays the Princess of Wales, were previously reported in the city.
West and McVey were also spotted outside Fife City's historic St Salvator's Chapel, alongside scores of extras with Union flags and somersaults.
William and Kate became friends while at university.
They began dating after she caught the eye of the 19-year-old prince as she walked down the catwalk in a sheer dress for a charity runway show.
The couple graduated from what is Scotland's oldest university in 2005 and briefly separated in 2007.
But William proposed in November 2010 and the couple married the following year.
They have three children, Prince George, Princess Charlotte and Prince Louis.
The series will see Elizabeth Debicki reprise her role as William's mother, Diana, while Imelda Staunton continues to star as the Queen and Jonathan Pryce as the Duke of Edinburgh.
The last series chronicled Charles and Diana's divorce.
It was supposed to end after the fifth series, but the show's creator and writer Peter Morgan later said it would be extended to a sixth.
https://www.independent.co.uk/news/uk/st-andrews-university-of-st-andrews-elizabeth-debicki-dominic-west-charles-b2302305.html The Crown actor was spotted jogging around St Andrews during filming