The FBI reports that two Texas sisters and a friend went missing in Mexico after crossing the border last month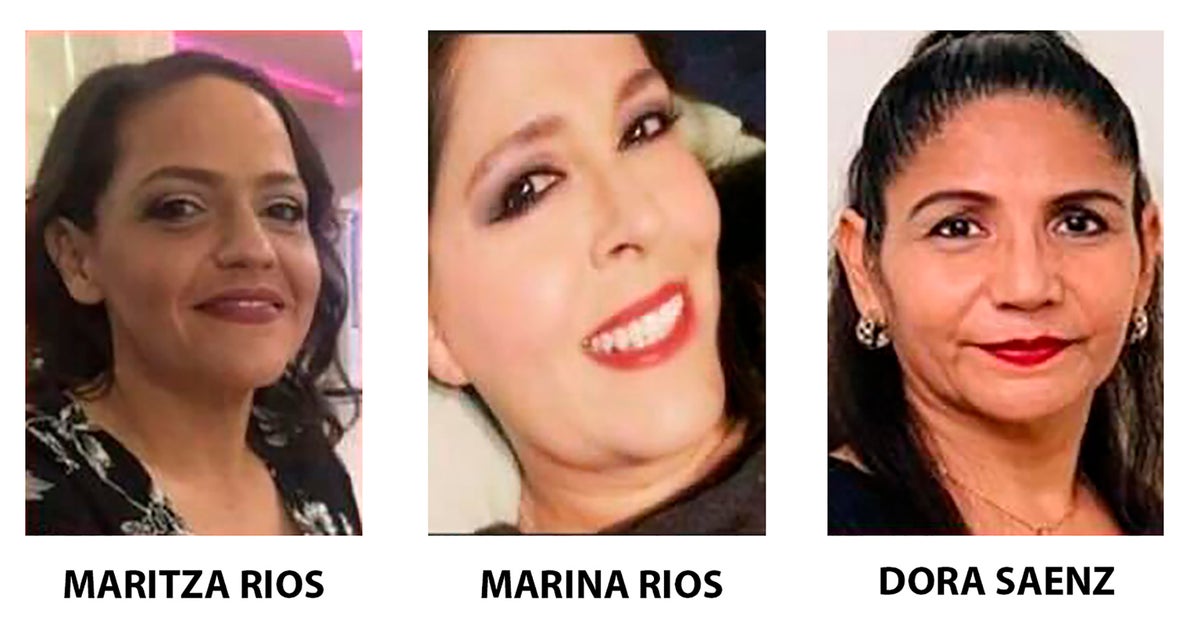 Two Texas sisters and a friend are missing after crossing the border into Mexico to sell clothes at a flea market last month, the FBI says.
The three women, who are from the border town of Peñitas near McAllen, have not been heard from for two weeks, officials said on Friday.
The FBI named the women Maritza Trinidad Perez Rios, 47, Marina Perez Rios, 48, and her friend Dora Alicia Cervantes Saenz, 53.
It comes a week after four Americans were kidnapped by gunmen after crossing the Texas-Mexico border, an incident that left two friends dead.
Roel Bermea, Police Chief of Peñitas told the Associated Press that their families Contacted the Mexican authorities who are investigating her disappearance.
US Customs officials say the three women entered Mexico on February 24 and that the husband of one of the women became concerned when he was unable to contact her.
"Unable to make contact this weekend, he came this Monday and reported it to us," Bermea said.
The women drove in a green mid-1990s Chevy Silverado to a flea market in the town of Montemorelos, Nuevo Leon state, a three-hour drive from the border.
Prosecutors said they have been investigating her disappearance since Monday.
https://www.independent.co.uk/news/world/americas/texas-women-missing-mexico-fbi-b2298594.html The FBI reports that two Texas sisters and a friend went missing in Mexico after crossing the border last month