Thousands of Afghans detained in Abu Dhabi in "prison-like" conditions, HRW finds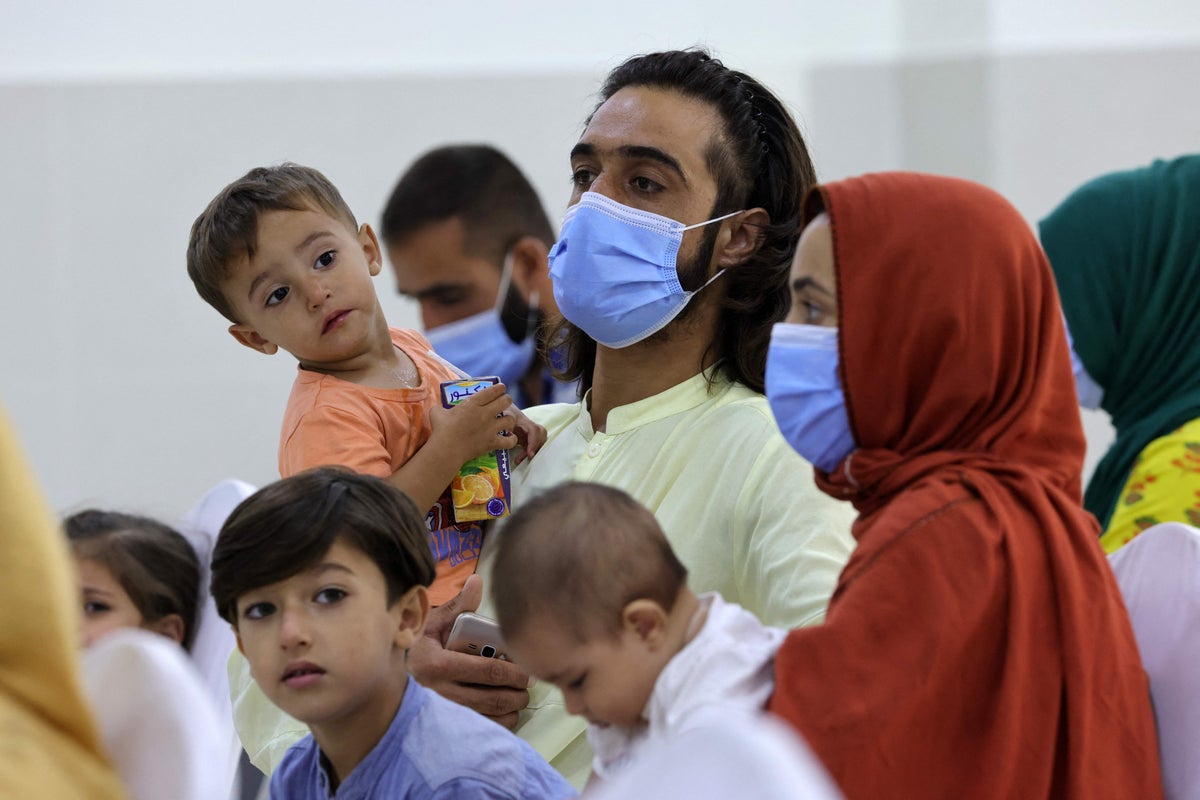 Thousands of Afghan nationals who fled their homeland from the Taliban remain in arbitrary detention in the United Arab Emirates (UAE), a damning new report from Human Rights Watch (HRW) reveals.
Nearly 2,400 to 2,700 Afghan nationals, mostly families and unmarried men, have been stuck in extremely poor quality and cramped housing in the "International Humanitarian City" for over 15 months, according to a months-long investigation by an HRW researcher who spoke to about a dozen of those detained .
HRW found that one of the country's former Supreme Court justices had died in the camp, while another civilian attempted suicide. Difficult living conditions include an alleged withdrawal of legal counsel and being refused permission to leave the premises.
"The camp is just like a prison," an Afghan national inside the camp, about halfway between Abu Dhabi and Dubai, told the International Human Rights Commissioner.
Gloomy images from August 2021, when the Taliban fighters stormed Kabul and took over Afghanistan, showed the harrowing effort people put into trying to leave the country out of fear of the hardliners.
The families stuck in the UAE were also among the civilians "desperately" trying to escape Taliban clutches, said HRW researcher Joey Shea, speaking to more than a dozen people at the camp.
The "Humanitarian City" is intended to be an interim solution for the emergency transit of Afghans fleeing their homeland.
After weeks of waiting for help, many Afghans were finally able to board private charter flights from Mazar-i-Sharif sent by the UAE government last year in September and October in hopes of escaping a barbaric regime.
Ms Shea, who spent months interviewing 16 detainees and was briefed on more than 2,000 people at the camp, says the situation is alarming as many families have been locked into 4 x 4 meter rooms with beds now infested with bugs.
While families were assigned a room roughly smaller than average-sized garages to house their children, several single men were forced to live in single rooms in a large hall, the research found.
Refugees are in limbo in the UAE and the crisis has only brought them more suffering as they rely on the limited money they had when they left Afghanistan, Ms Shea explained.
People who spoke to HRW said they are not allowed to leave residential complexes and can only leave premises for "essential hospital visits," which are under the close supervision of security forces.
This has effectively ruled out regular health checks and medical assistance for the refugees even as they are forced to cope with mounting isolation and a widespread mental health crisis.
Since they first landed, the refugees have raised concerns about their steadily deteriorating living conditions.
Morale was initially high, say the detainees.
For the first few weeks, "we were okay with the room, but now we've been here 14 months and life is very difficult," a woman told HRW, adding that they would use the unique living quarters as a dining room. living room and sleeping area.
There is a toilet in the room but no cleaning facilities.
One of the residents told HRW that the cribs provided to them were infested with bed bugs and the accommodation is never cleaned.
Every age group – parents, young men and children who have been denied school for nearly two years – has been plagued by depression.
"They all suffer from depression and it gets worse the longer they stay in the camp," said one of the interviewees.
The situation has deteriorated so much that one of the detainees from the hall housing single men decided to return to Afghanistan, Ms Shea said The Independent via a phone call. The researcher, who covers Saudi Arabia and the UAE for HRW, did not provide details on the person who left the camp to protect their anonymity.
An overwhelming feeling among some detainees was to return to Afghanistan, Ms Shea says.
"My roommate wanted to go back to Afghanistan and he came back. He had no hope of being transferred to another country, so he decided to return," one of the detainees told Ms. Shea.
Before they managed to flee Kabul, these evacuees spent anywhere from several days to weeks in hiding. Their bleak hopes seemed to end when they were informed of a ticket from Afghanistan by relatives, colleagues or employers with ties to American citizens.
HRW found that some of the evacuees interviewed and currently housed in Abu Dhabi had previously worked for US government-affiliated agencies or programs in Afghanistan.
"It is deeply worrying to see thousands who have fled Taliban violence left in limbo when in reality they were hoping for a better life," says Ms Shea.
She pointed out that hundreds of children detained in Humanitarian City have not had access to proper education since their arrival.
"A parent of three teenagers said their children didn't go to school because they didn't have a meaningful education," she says The Independent.
The deadlock on the future of Afghan evacuees continues, in the form of no pending asylum claims and no visible steps forward to move to another country.
It was enforced under the strict scrutiny of the guards who patrol the apartment complexes, Ms Shea said.
"The big problem is that we don't know our future and our destination," one inmate commented on the future of the thousands being held in the complex.
The UAE's Ministry of Foreign Affairs and International Cooperation refutes the HRW report's findings, stating that around 87 percent of the more than 17,000 evacuees who were brought to the Emirates Humanitarian City for "humanitarian reasons" were relocated.
"Emirates Humanitarian City in Abu Dhabi has taken in over 17,000 evacuees since September 2021 and successfully resettled around 87 percent. The UAE continues to work with the US Embassy to process travelers and liaise with US colleagues to relocate the remaining evacuees in a timely manner in accordance with the original agreement," the UAE Foreign Ministry said The Independent via email.
It added that the evacuees — particularly women, girls and families — have received a "comprehensive range of quality housing, sanitation, health, clinical, counseling, education and catering services to ensure their well-being."
"The UAE continues to do everything possible to bring this extraordinary humanitarian resettlement exercise to a satisfactory conclusion. We understand there are frustrations and this has taken longer than intended," the ministry said.
She added that she remains in touch with the US and other international allies to "ensure Afghan evacuees can live in safety and dignity."
https://www.independent.co.uk/news/world/afghans-detained-uae-humanitarian-city-hrw-report-taliban-b2300450.html Thousands of Afghans detained in Abu Dhabi in "prison-like" conditions, HRW finds