TikTok psychologist Myriam Sandler shares the picky eater test for kids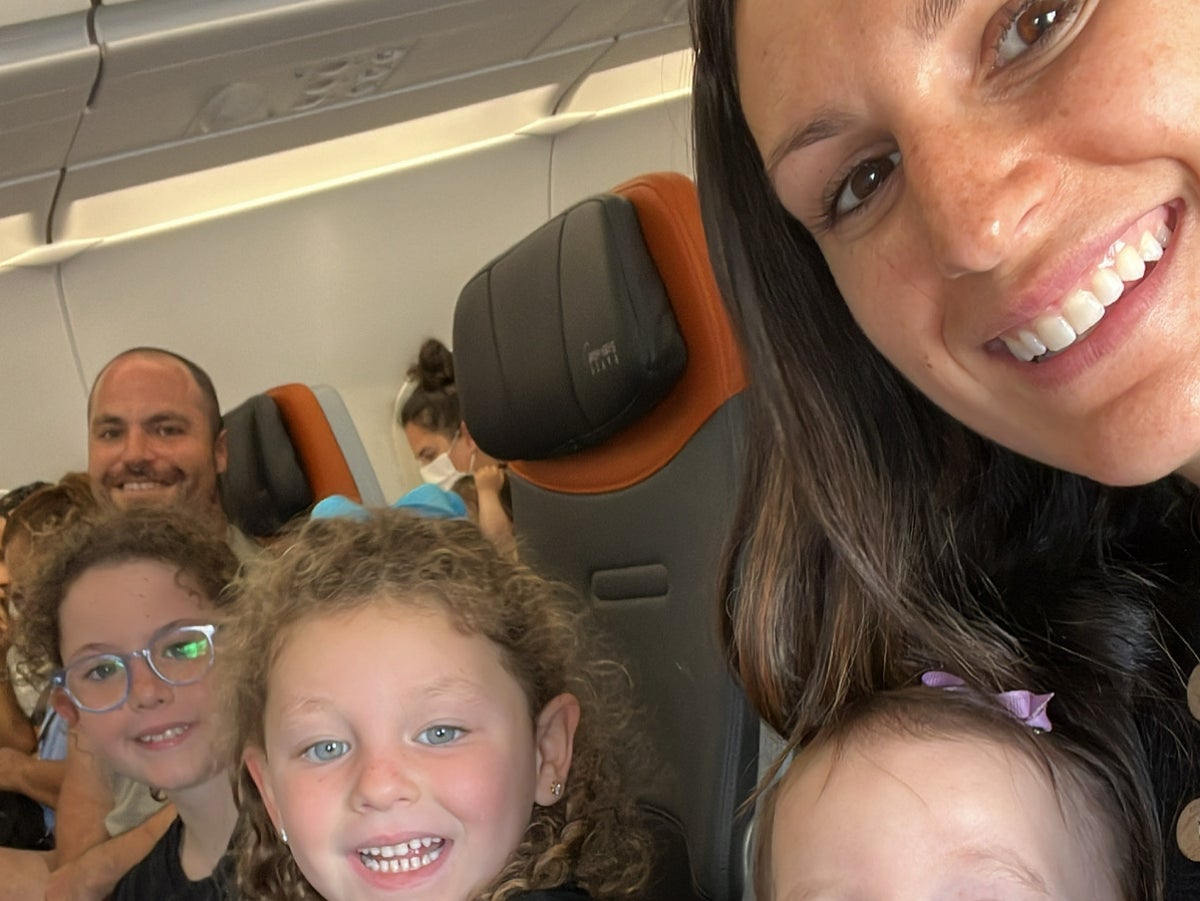 A mother-of-three has revealed how her own experiences with parenting have led to her becoming the go-to resource for millions of parents – she shares her hacks and activities for kids.
Myriam Sandler first took to social media to empower others and offer advice to children on how to develop skills through connection and play.
In six years, the 31-year-old has built an incredible fan base of almost two million followers on TikTok and Instagram (@mothercould).
Myriam's own journey began when her first child, Nicole, turned one year old and only drank milk and refused solid food.
The influencer, who is also mother to Emma, ​​five, and 17-month-old Ariana, who she shares with Marc, 37, claims doctors dismissed her concerns and simply said her daughter was still growing.
But Myriam's gut told her something was wrong.
"We've tried literally every type of solid; Yogurt, soups, kids meals, it didn't matter," the mom, who lives in Miami, Fla., told JamPrime.com.
"She would refuse anything. It was so stressful.
"Even though Nicole was healthy, we were so concerned that she wasn't eating and refused to even touch the food."
With a degree in psychology and experience supporting children with disabilities, Myriam realized her daughter suffered from texture sensitivity.
Over the next few months, she used sensory play to expose Nicole to different textures in a low-stress environment.
She said: "Having worked with children with ADD and ADHD, I knew that sensory play is an effective way to introduce textures and engage a child.
"I knew her favorite texture was water because she loved the bath, so I started making water-based games and slowly introduced new textures.
"I made the water blue with food coloring and added some toy ducks to make it a 'pond'.
"I changed the textures every three to four days to keep the game interesting and fresh.
"I've been inventing recipes in my kitchen, making playdough and edible slime and colorful spaghetti so she can playfully get used to the texture instead of at the dinner table."
Finally, Myriam's hard work began to pay off.
She said, "Babies put everything in their mouths, so she quickly got used to those textures and when she got to the dinner table, she tried real spaghetti and actually enjoyed it."
Within a few months, Nicole was eating all sorts of foods, including salmon and quinoa.
Myriam said: "We were thrilled to get out of this challenging period.
"Nicole enjoyed the meals, which meant we all started eating together as a family."
Empowered by her success as a parent, Myriam started Mothercould, a website where she shared her recipes and sensory play ideas with videos created in her own kitchen.
She said: "Sense play captures a child's imagination for long periods of time because they use all of their senses and it's a never-ending play.
"The moment I realized that sensory play was working for my daughter was my 'mother could' moment."
The mom also shares cleaning tricks for parents, tips for traveling with kids, and products that make life easier.
https://www.independent.co.uk/life-style/health-and-families/picky-eater-test-adhd-tiktok-parenting-b2303616.html TikTok psychologist Myriam Sandler shares the picky eater test for kids