Tired Mom Of 4 Gets Frustrated When Stranger Asks To Take Her Photo, Then Realizes She'll Remember It
Being a parent isn't easy – just ask any of us and we'll tell you! Parenting is not for the faint of heart, it takes a lot of patience, creativity and an incredible amount of energy! Jess Wolfe, bless her, is a mother of four and was out shopping with all her children recently when a stranger stopped her and asked if she had a phone that took pictures.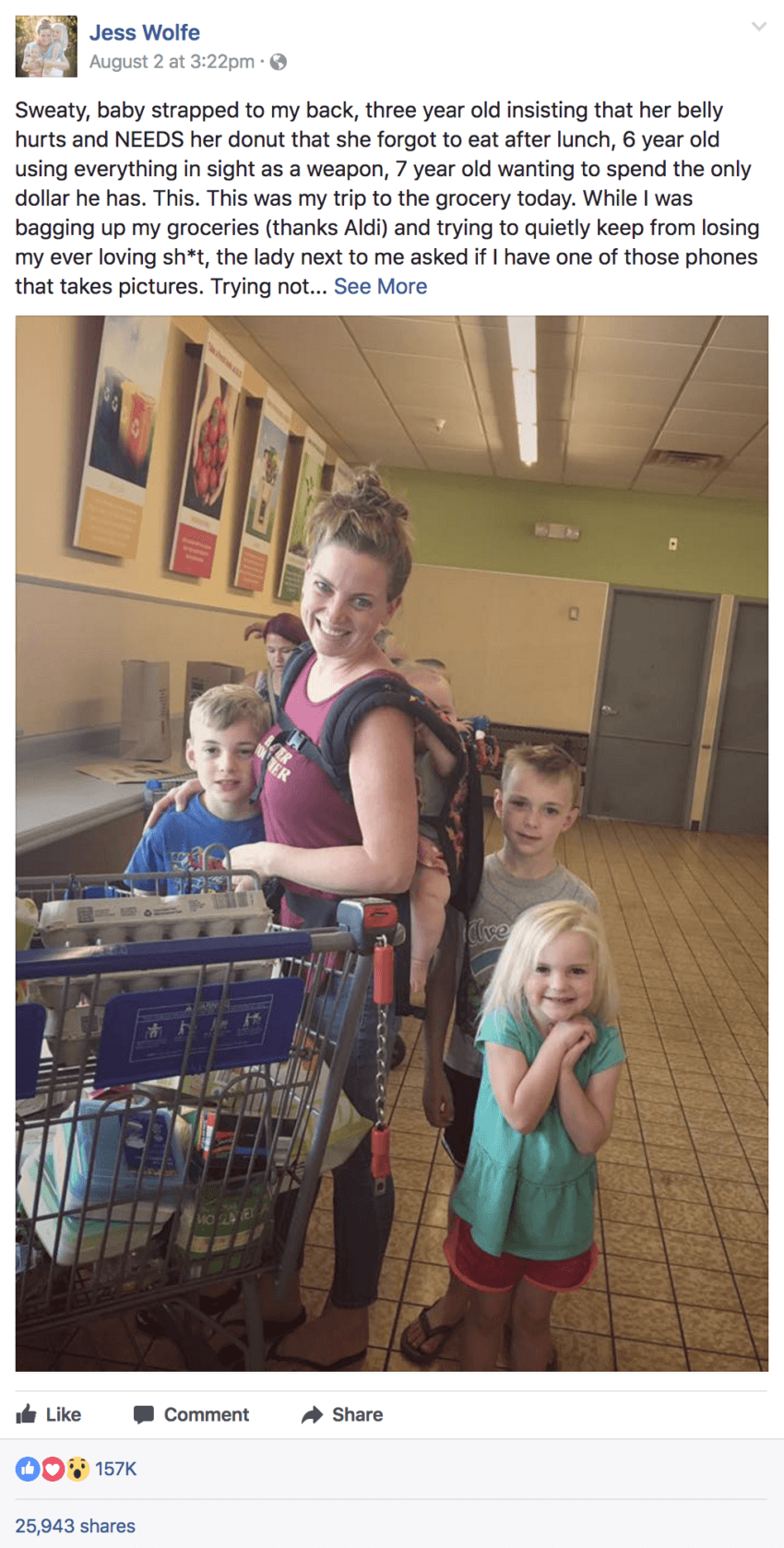 Jess was a little annoyed but gave the woman her phone. The woman snapped a picture of Jess and her kids standing there in the grocery store!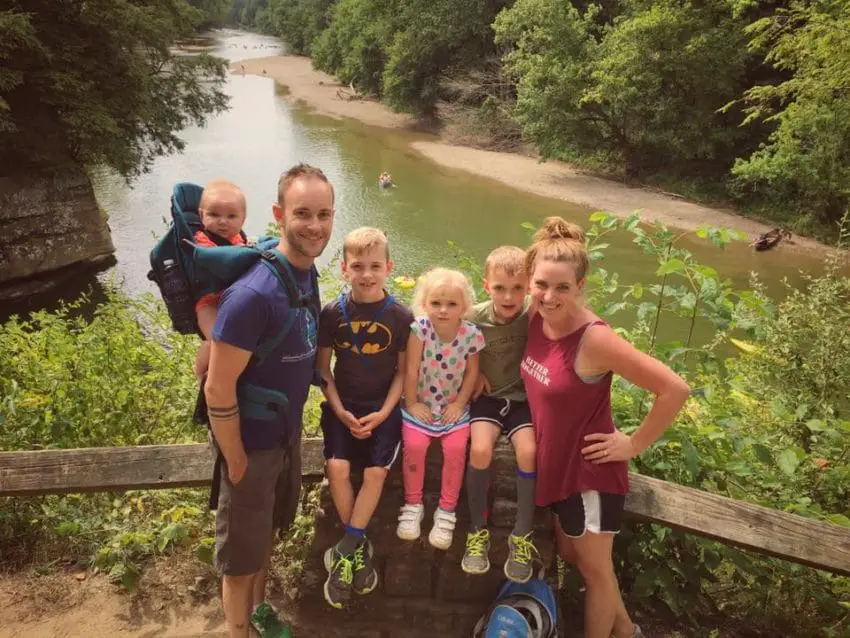 The woman explained that she wishes she had some pictures of herself and her children doing "everyday" things. The woman told Jess that she knew going shopping with children was challenging and said what Jess did was important.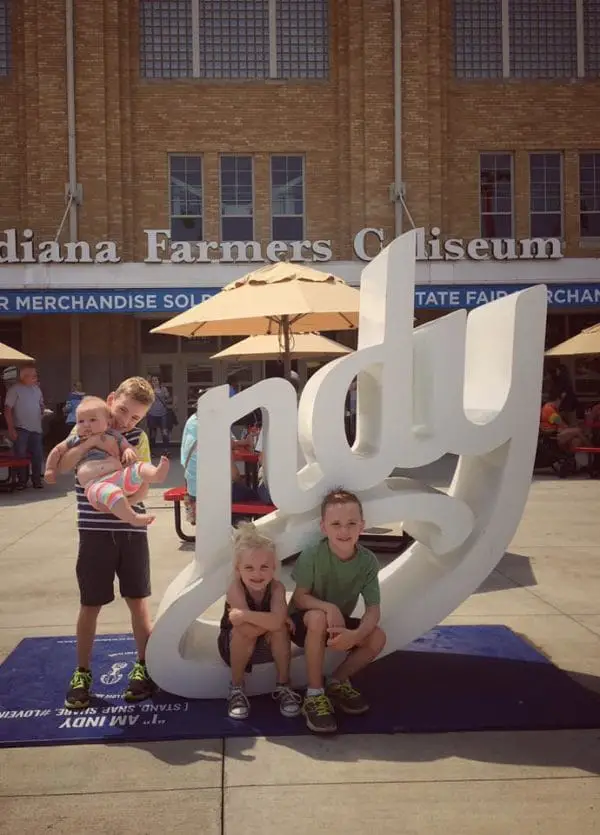 Jess went home and shared the story on Facebook. In just eight days, the photo was shared 26,000 times and had over 157,000 reactions. Why?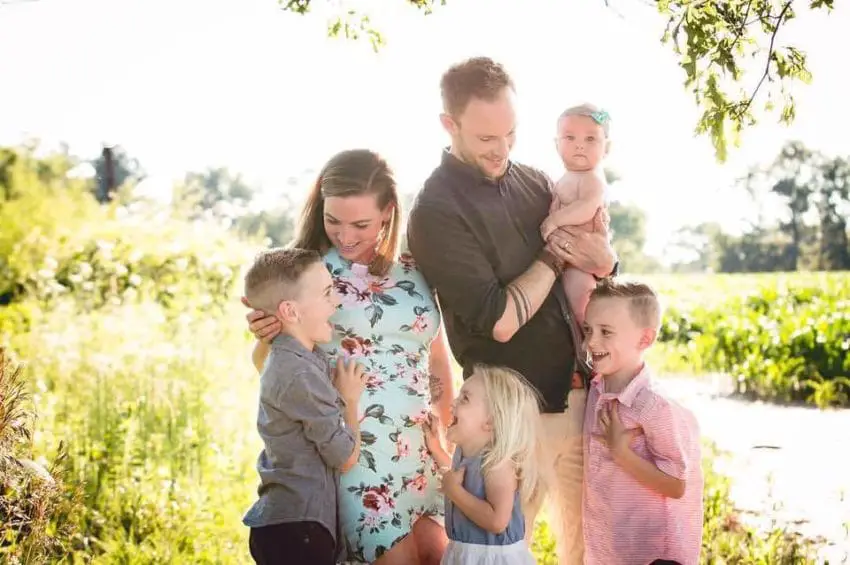 The post "Tired Mom of 4 Gets Frustrated When Stranger Asks to Take Her Photo Then She Realizes She Will Remember" appeared first on Women after 40 | Ladies, it's all about you!.
https://womenafter40.com/tired-mom-of-4-gets-frustrated-when-stranger-asks-to-take-her-photo-then-realizes-shell-remember-it/ Tired Mom Of 4 Gets Frustrated When Stranger Asks To Take Her Photo, Then Realizes She'll Remember It