Business
Toronto's Slate Grocery REIT completes acquisition of $425M portfolio (OTCMKTS:SRRTF)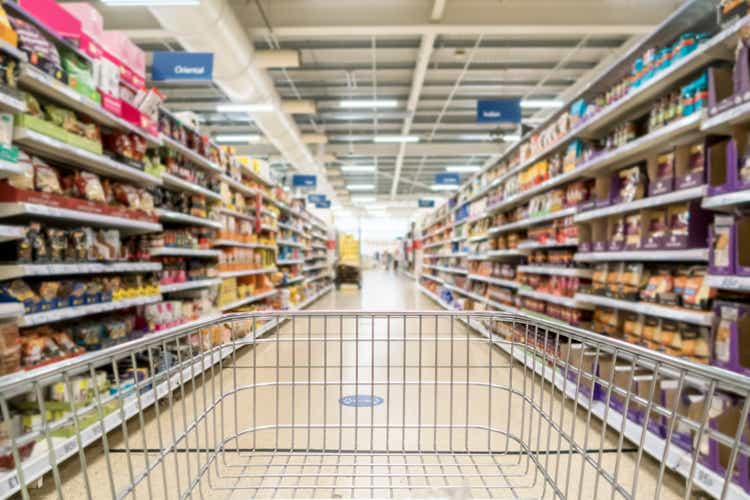 Toronto, Canada-based Slate Grocery REIT (OTC:SRRTF) announced Friday that it has completed the acquisition of a $425 million real estate portfolio of grocery stores.
The transaction strengthens the REIT's exposure to the US Sunbelt region with a portfolio of Properties consisting of a range of grocery stores including Publix Super Markets (OTC: PUSH), Ahold Delhaize (OTCQX:ADRNY) (OTCQX:AHODF), Albertson's (ACI) and Walmart (WMT).
In addition, the REIT has formed a joint venture with the Slate North American Essential Real Estate Income Fund, a vehicle managed by Slate Asset Management. This was followed by NA Essential Fund's initial investment of $180 million. The proceeds were used to fund the acquisition.
Slate Grocery's (NYSE:Slate) portfolio now includes 15.7 million square feet and $2.4 billion of grocery-anchored real estate infrastructure in major U.S. metro markets, it said.
Overall, "We have significantly increased the REIT's exposure to quality grocery real estate in some of the fastest growing markets in the United States and have created a new, efficient source of capital through the REIT's partnership with the NA Essential Fund," said Blair Welch, CEO of Slate Grocery and founding partner of Slate.
Previously, Slate Grocery REIT announced a monthly dividend of $0.072 per share.
https://seekingalpha.com/news/3857333-torontos-slate-grocery-reit-completes-acquisition-of-425m-portfolio?utm_source=feed_news_all&utm_medium=referral Toronto's Slate Grocery REIT completes acquisition of $425M portfolio (OTCMKTS:SRRTF)