Tory MPs furious at BBC 'climbdown' and give Lineker 'carte blanche'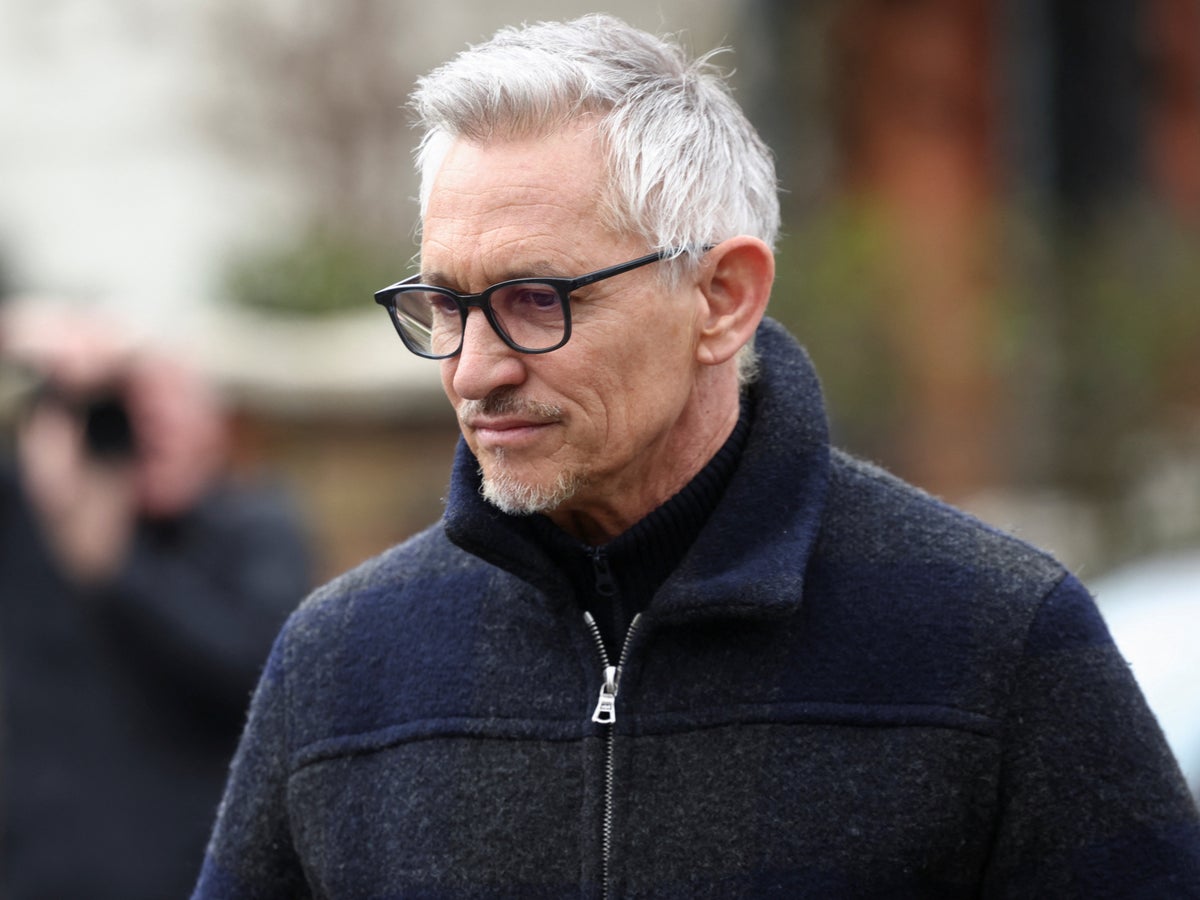 Conservative MPs expressed outrage at the "rise" that sees Gary Lineker's return to the BBC without apologies for his attack on the Rishi Sunak government's crackdown on small boats.
Confirming that Lineker would return game of the dayCEO Tim Davie said the moderator "will adhere to editorial guidelines" pending a review of the company's social media policies.
But the enraged Tories said Lineker had "carte blanche" to say whatever he wanted after his brief suspension over a tweet in which the language used to launch a Rishi Sunak's asylum bill compared to that of Nazi Germany in the 1930s.
Craig MacKinlay, MP for South Thanet, said The Independent: "The descent of the BBC with an apology and carte blanche to do as he pleases on social media is remarkable."
He added: "His eight million Twitter followers are on the back of his enduring notoriety due to his BBC contract – he can now seemingly advance his highly political anti-government agenda and offend many with impunity. I don't know of any other employer who would allow this."
Tory MP David Jones said: "This says more about the weakness of the director-general," arguing Lineker's reinstatement without "an enforceable commitment to stop engaging in political tweets" would disappoint royalty payers."
Mr MacKinlay, Mr Jones and a few dozen other Tory MPs in the Common Sense Group had signed a letter demanding an apology from Lineker and the BBC – and urging the company "not to cave in" over its suspension.
Tom Hunt, vice chairman of the group, said it was "important that we accept that the highest paid employee of our taxpayer-funded state broadcaster accepts that they have responsibilities and duties when it comes to using social media".
Lineker added a political message to a tweet thanking people for their support Monday, saying his tough days "just don't compare to having to flee from persecution or war from your home to be in a far to seek refuge in a distant country".
Former BBC news anchor Sir Craig Oliver described Lineker's return to game of the day as the "capitulation" of the group.
Sir Craig, communications chief under David Cameron, added: "I think what happened here is Gary Lineker 1 – BBC credibility 0."
He added: "The reality is that the BBC announced today that they will be reviewing their social media guidelines. In fact, it needs to be checked how it deals with such crises."
Using the analogy of Liverpool's recent mammoth 7-0 win, former BBC foreign correspondent Jon Sopel tweeted: "Um. In terms of football, this is comparable to the result at Anfield last weekend. And Lineker is Liverpool."
Richard Ayre, the BBC's former head of editorial policy, said the independent review of the revised social media guidelines was going to be "a nightmare".
He told the BBC: "Whatever comes out will be unsatisfactory for a significant number of people. It's not remotely a solved problem. The problem has been shelved for the time being."
Labor and others have said leader Richard Sharp's position is now "unsustainable" – arguing he has been compromised by the probe into whether he failed to provide details of his involvement in facilitating an £800,000 loan to Boris duly communicated to Johnson.
Roger Bolton, a former BBC executive, is among several former top corporate figures calling for the resignation of chairman Richard Sharp because he was no longer able to oversee issues of impartiality.
Mr. Bolton tells The Independent: "Who is doing the verification? It will be the BBC board that will decide whether to act on its recommendations and Chairman Richard Sharp is the most important figure on the board."
The media expert, the host of Roger Bolton's Beeb Watch podcast, adding: "Can you blame someone who isn't considered impartial by a lot of people? how can he stay In the BBC's biggest crises in recent years, he was unable to do justice to his role. He should make room."
Former Tory Cabinet Secretary Jacob Rees-Mogg said he was "not upset" by Lineker's attacks on the government – but claimed it strengthened his argument to abandon the royalty model.
"The problem is that the BBC is the state broadcaster and is funded by a television tax. If he weren't, we wouldn't have to worry about his impartiality," he told GB News.
Mr Rees-Mogg added: "If we change the BBC's funding mechanism, we could actually have a much freer media, like they do in the United States, where people are allowed to say what they think."
Union leader Sir Keir Starmer has described Mr Sharp's position as "increasingly untenable" in the Lineker dispute. And Liberal Democrat leader Sir Ed Davey said it was time for Mr Sunak to sack Mr Sharp.
https://www.independent.co.uk/news/uk/politics/gary-lineker-bbc-tory-mps-b2299868.html Tory MPs furious at BBC 'climbdown' and give Lineker 'carte blanche'