Vladimir Putin: Arrest warrant issued for Russian leaders for "war crimes" in Ukraine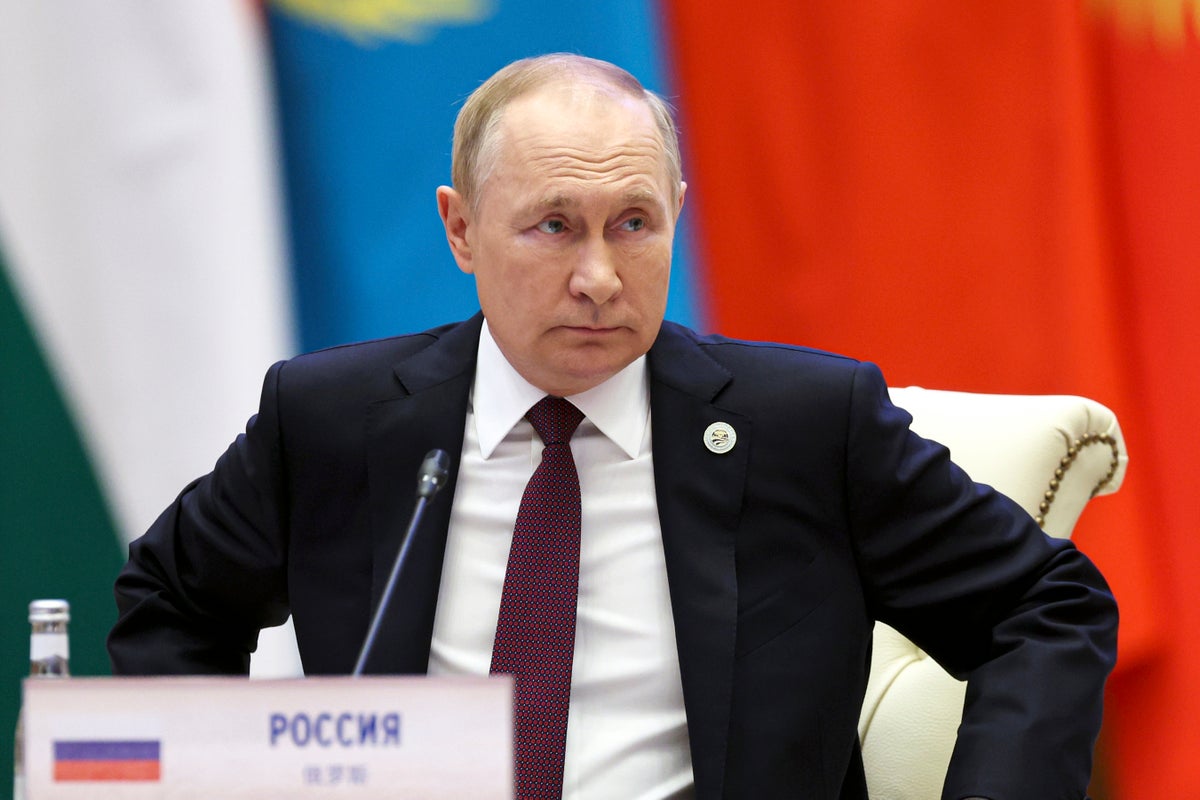 The International Criminal Court has issued an arrest warrant for Russian President Vladimir Putin, accusing him of responsibility for war crimes in Ukraine.
In a statement, the court said: "[Putin] is allegedly responsible for the war crime of unlawful deportation of population (children) and unlawful transfer of population (children) from the occupied territories of Ukraine to the Russian Federation."
Moscow has repeatedly denied allegations of atrocities during its year-long invasion of its neighbor. A spokeswoman for the Russian foreign ministry said the arrest warrant for Putin had "no meaning at all".
The ICC's move came a day after a UN-commissioned investigative body accused Russia of committing wide-ranging war crimes in Ukraine, including premeditated killings and torture, in some cases inducing children to watch loved ones being raped , and holding others next to corpses.
On Thursday, a United Nations-backed investigation cited Russian attacks on civilians in Ukraine, including systematic torture and killings in occupied territories, as possible issues that constitute war crimes and possible crimes against humanity.
The comprehensive investigation also revealed crimes committed against Ukrainians on Russian territory, including deported Ukrainian children prevented from being reunited with their families, a "filtration system" aimed at screening Ukrainians for detention, as well as Torture and inhuman prison conditions.
The ICC statement states: "There is reasonable ground to believe that Mr Putin bears individual criminal responsibility" for child abductions "because he committed the acts directly, jointly with others and/or through others (and) because he failed to exercise proper control over the civilian and military subordinates who committed the acts."
Prosecutor Karim Khan launched an investigation into possible war crimes, crimes against humanity and genocide in Ukraine a year ago. During four trips to Ukraine, he emphasized that he was dealing with alleged crimes against children and the attack on civilian infrastructure in the repeated rocket attacks on Moscow. A recent US-backed report by Yale University researchers last month said Russia has been holding at least 6,000 Ukrainian children at locations in Russian-controlled Crimea. The report identified at least 43 camps and other facilities holding Ukrainian children that were part of a "large-scale systematic network" run by Moscow.
The ICC also on Friday issued an arrest warrant for Maria Alekseyevna Lvova-Belova, Commissioner for Children's Rights at the Office of the President of the Russian Federation, on similar charges.
The court's president, Piotr Hofmanski, said in a video statement that while the ICC judges issued the warrants, it will be up to the international community to enforce them. The court does not have its own police force to enforce arrest warrants.
"The ICC carries out its work as a court. The judges have issued arrest warrants. The execution depends on international cooperation."
A possible trial of Russians at the International Criminal Court is a long way off as Moscow recognizes the court's jurisdiction – a position reiterated earlier this week by Kremlin spokesman Dmitry Peskov – and does not extradite its nationals.
Ukraine is also not a member of the court, but it has given the ICC jurisdiction over its territory, and ICC prosecutor Karim Khan has visited it four times since he launched an investigation a year ago.
But senior Ukrainian officials have applauded the ICC for issuing the arrest warrant for Putin.
Prosecutor General Andriy Kostin said the International Criminal Court's decision accusing Putin of responsibility for war crimes committed in Ukraine was "historic for Ukraine and the entire international legal system."
Ukrainian Foreign Minister Dmytro Kuleba wrote on Twitter: "The wheels of justice are turning: I welcome the ICC's decision to issue arrest warrants against Vladimir Putin and Maria Lvova-Belova for forced relocation of Ukrainian children."
Andriy Yermak, chief of the presidential staff, said the issuance of the arrest warrant was "only the beginning".
He said Ukraine has been working closely with the ICC and is currently investigating over 16,000 cases of forced deportation of children to Russia. Ukraine has so far managed to secure the return of 308 children.
Russia's Presidential Commissioner for Children's Rights said the International Criminal Court's decision to order her arrest on war crimes charges validated her work "to help our country's children," RIA Novosti news agency reported.
Lvova-Belova said last month she "adopted" a child from the Ukrainian city of Mariupol, now under Russian control.
"The decisions of the International Criminal Court have no meaning for our country, even from a legal point of view," Foreign Ministry spokeswoman Maria Zakharova said on her Telegram channel. "Russia is not a party to the Rome Statute of the International Criminal Court and bears no obligations under it."
Russia signed the Rome Statute in 2000 but never ratified it to become a member of the International Criminal Court, eventually withdrawing its signature in 2016.
At the time, Russia was under international pressure over Ukraine's conquest and unilateral annexation of Crimea in 2014, as well as a campaign of airstrikes in Syria in support of President Bashar al-Assad's war against rebels.
The news of the arrest warrant also came ahead of a planned state visit by Chinese President Xi Jinping to Moscow next week, which is likely to cement much closer ties between Russia and China as relations between Moscow and the West hit new lows.
Russia has faced unprecedented Western sanctions since it deployed tens of thousands of troops to Ukraine on February 24 last year.
Both Ukraine and Russia have reported inflicting heavy casualties in fierce fighting for the eastern city of Bakhmut, which has become the focus of a months-long campaign to capture the city in the Donetsk region and sparked some of the bloodiest fighting since Moscow invasion began.
Balkees Jarrah, associate international justice director at Human Rights Watch, said: "The ICC has made Putin a wanted man and has taken its first step to end the impunity that has encouraged perpetrators in Russia's war against Ukraine for far too long clear message that issuing orders to commit or condone serious crimes against civilians can result in a jail cell in The Hague.
https://www.independent.co.uk/news/world/europe/vladimir-putin-arrest-warrant-ukraine-b2303101.html Vladimir Putin: Arrest warrant issued for Russian leaders for "war crimes" in Ukraine