What exactly is immersive coaching and should we all be doing it?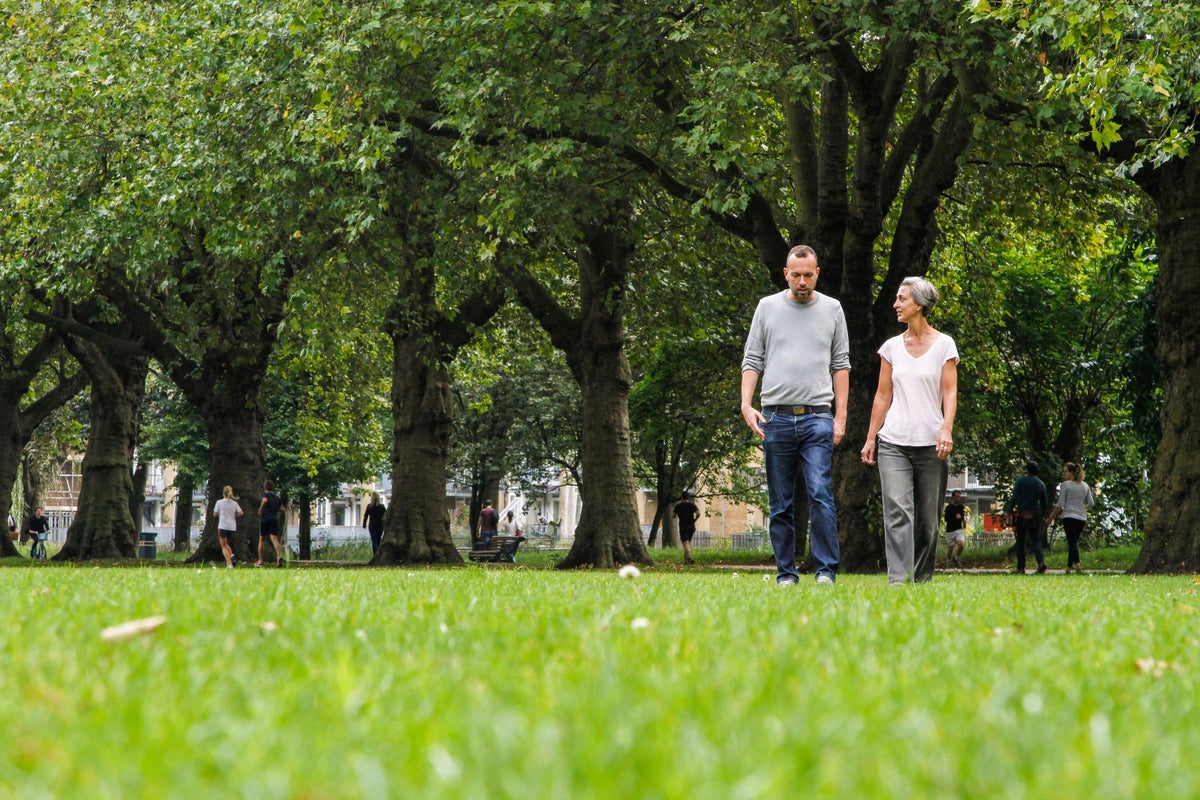 Coaching – be it for your work or personal life – always seems like a helpful idea. Getting advice from someone who is less close to a situation that may be holding you back, driving you crazy, or dragging you down, and who can help you focus on finding a way forward.
Immersive coaching is a new trend approach – but what does it mean and can it really make a difference?
What is immersive coaching?
With immersive coaching, you talk to a trained coach while immersing yourself in nature. We've known for some time the positive effects of being in nature, but for anyone who might find it intimidating to talk to a coach or counselor, chat side-by-side, and roll through green fields, basking in the sun offers shelter from showers and strolling through the countryside can really take the anxiety out of the situation.
Who is it for?
Karen Liebenguth, a "Green Space Coach" and mindfulness expert, suggests it's ideal for clients who may find it difficult to commit to regular coaching, or for clients who like to have a full day of time and space to to explore a specific area in their life with a trainer.
"My immersive coaching days often attract executives who are pressed for time and need a change of scenery to take a broader perspective on things and have a safe and confidential space to discuss things," she says.
How is it?
Trying out the experience in the sprawling Surrey Hills, I walked seven miles and talked about a particular problem almost constantly. It was work for me, but you can bring anything – as long as you think it's possible to come up with a plan and some possible outcomes in this one session.
No doubt many of us have deeper issues that we know will take time to resolve and overcome, but over things like work or minor issues in personal life can really be struggled with. I found that I already knew many of the answers. But talking about it with someone outside of your situation, who knows what questions to ask when, and making time for this whole experience works wonders. At the end of the day, I had a list of clues that we turned into an action timeline. The hardest part is following it all up.
"Coaching immersion days offer something completely different that we all long for: time and space in beautiful nature away from the demands and pressures of everyday life," says Liebenguth. "Typically, clients bring with them issues like feeling stuck in their job, or feeling like they lack purpose and direction, or needing time and space to reflect and think things through. Often clients book an immersive coaching day when they are dealing with a major life change and need support and help to take the next steps."
How much does it cost?
The cost of a coaching immersion day depends on where you live and the overall package offered. It can cost around £1,000 including lunch, for example, but there are ways to customize your own therapy session if the cost is not an option for you.
For example, if you have a friend or colleague who is good at listening, asking questions, and providing advice, you can book your own immersive session and specify what you want to talk about. Make a date, go for a long walk, listen to each other and ask questions – you'll be amazed at what you get out of it. Last but not least, it provides a safe place to talk about a topic that's on your mind, which can only ever be a positive experience.
https://www.independent.co.uk/life-style/health-and-families/diy-surrey-hills-b2301929.html What exactly is immersive coaching and should we all be doing it?