Business
Will Caterpillar's Q2 results top estimates despite margin pressure, supply chain woes?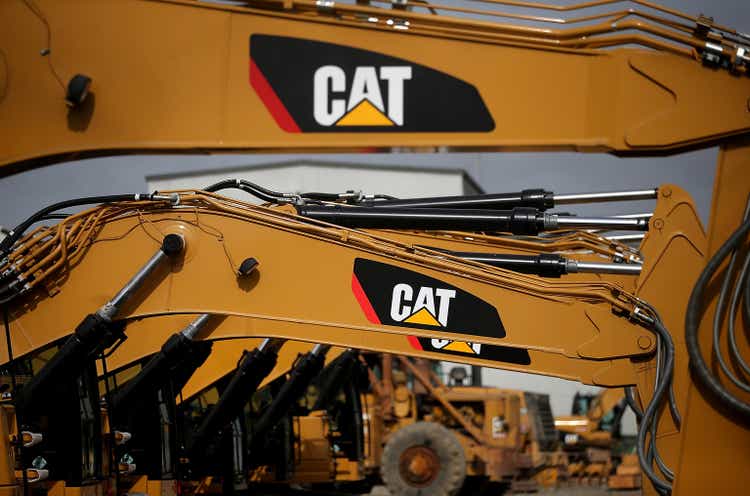 Caterpillar (NYSE:CAT) is scheduled to report Q2 results on Tuesday, August 2 before the market opens.
Consensus EPS estimate is $3.02 (+16.2% Y/Y) and consensus sales estimate is $14.39 billion (+11.6% Y/Y).
For the past 2 years, CAT has beaten EPS estimates 100% of the time and sales estimates 75% of the time.
In the last 3 months, EPS estimates have been revised up 5 times and down 6 times. Revenue estimates have been revised 1 up and 2 down.
UBS said in its list of top conviction picks by sector that the narrative around CAT has been one of disappointing margins during the post-COVID upcycle.
Morgan Stanley rated CAT Sell and said it expects demand to ease and more pressure on margins as the cycle turns.
But Bank of America said there was no sign of a slowdown in CAT's customers and that its technology investments were bearing fruit.
CAT slipped despite better-than-expected Q1 results, driven by higher end-user demand and the impact of changes in dealer inventories. However, higher freight and material costs weighed on profits.
The company expects pricing to "more than offset" higher costs in FY22 and projected sequential growth in sales in Q2.
SA contributor Cory Cramer said in a bearish analysis that CAT is a cyclical business and needs to fall further before this down cycle is over. The recent sell-off was prompted by the Fed's increasingly hawkish stance, which increased fears of a recession.
Latest news:
CAT moves its headquarters from Deerfield, Illinois to the Dallas-Fort Worth area.
The construction equipment maker increased its quarterly dividend by 8.1%.
CAT announced a new $15 billion share buyback program and forecast higher long-term revenue growth as the energy transition expands its addressable market.
CAT shares, which are down 6.5% year-to-date, slightly outperformed the S&P 500 and S&P 500 Industrials indices over the past year.
https://seekingalpha.com/news/3863959-will-caterpillars-q2-results-top-estimates-despite-margin-pressure-supply-chain-woes?utm_source=feed_news_all&utm_medium=referral Will Caterpillar's Q2 results top estimates despite margin pressure, supply chain woes?