William and Kate celebrate St. Patrick's Day with the Irish Guards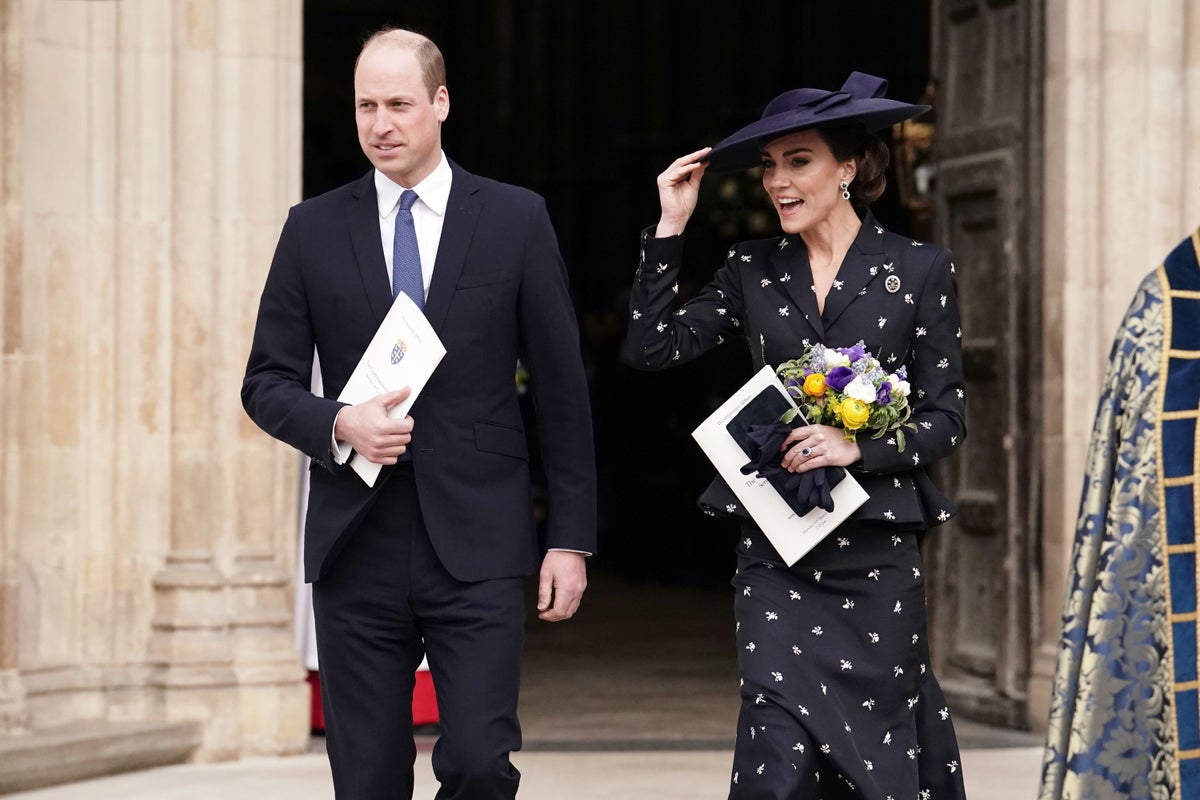 The Prince and Princess of Wales will be celebrating St Patrick's Day with the Irish Guards later on Friday (17 March).
Prince William, outgoing Colonel in the Irish Guards, is joined by his wife Kate Middleton, new Colonel, at the St Patrick's Day Parade in Aldershot.
It is Kate's first time taking part in the parade as a Colonel in the regiment, having recently visited the 1st Battalion Irish Guards on the Salisbury Plains.
The Princess presents the traditional sprigs of shamrock to the officers and guardsmen, who in turn distribute them to the ranks, as well as to the Irish Wolfhound regimental mascot.
The parade will conclude with a royal salute and a parade where Kate, as the new Colonel, will take the salute.
After the parade, the couple meets the Irish Guards Association, made up of former members of the Irish Guards.
Kate is invited to inspect the front tier while William inspects the second tier.
The visit is expected to end with a toast to the couple.
Buckingham Palace announced in December that the Princess would take over as Colonel after her husband received the title of Colonel of the Welsh Guards from his father, King Charles III, following his accession to the throne.
The Palace said three family members have been appointed Colonels within the Foot Guards, including Camilla as Colonel in the Grenadier Guards.
This role was previously held by the Duke of York and has been vacant since he was stripped of his royal titles.
Last week Kate took part in an exercise on Salisbury Plain with members of the Irish Guards 1st Battalion where she helped administer first aid to a wounded soldier in the scenario.
Visiting the troops for the first time since becoming an honorary officer last year, she was taken on a tour of Salisbury Plain Training Area by Major General Christopher Ghika, commander of the Army London and Household Division, and Lieutenant Colonel James Aldridge. Commander of the 1st Battalion, Irish Guards.
https://www.independent.co.uk/life-style/royal-family/william-kate-st-patricks-day-b2302758.html William and Kate celebrate St. Patrick's Day with the Irish Guards