William says Princess Diana was "disappointed" at the level of homelessness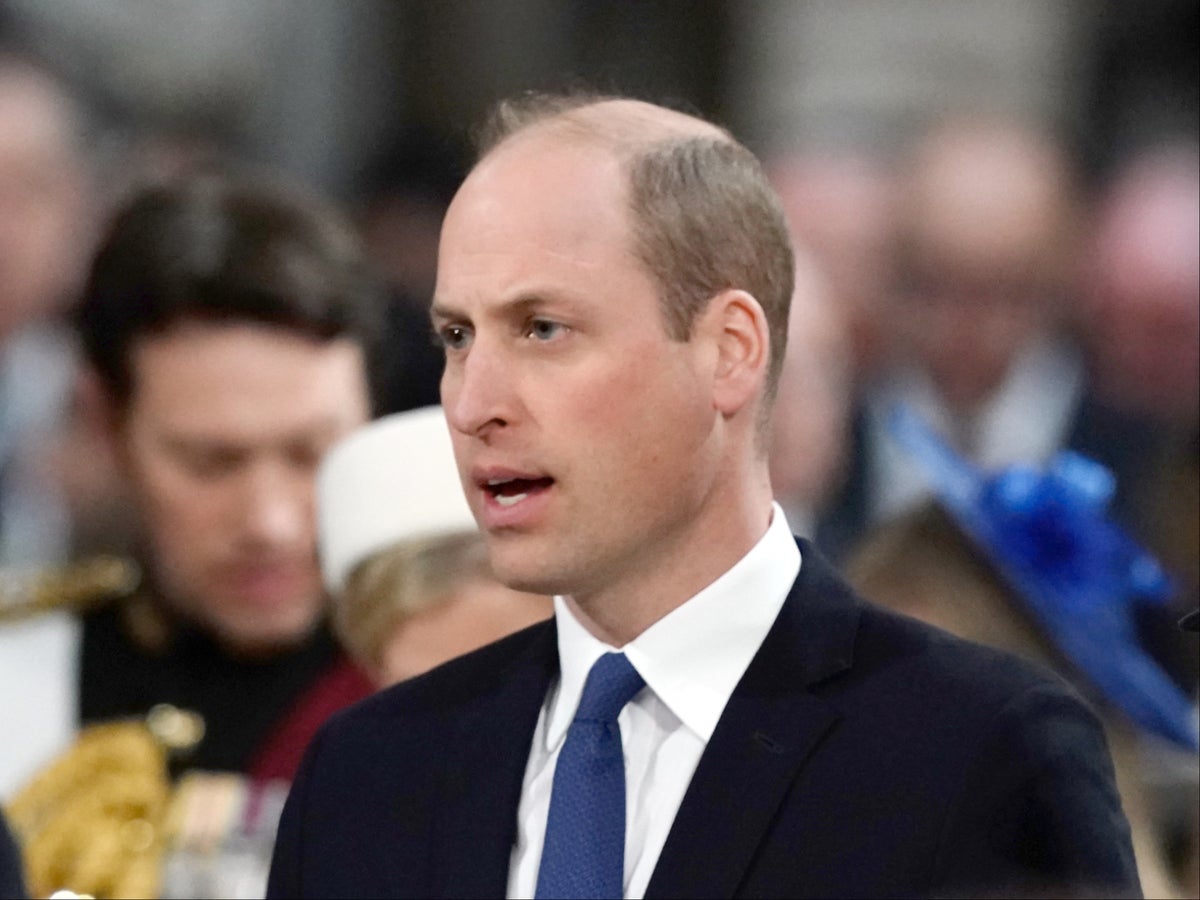 Prince William has said his mother, Princess Diana, would have been disappointed at the lack of progress on homelessness prevention.
William appeared in a video for this year's Red Nose Day charity appeal, visiting people supported by Comic Relief-funded homelessness charity Groundswell.
In the video, which will be shown on BBC One on Friday (March 17) at the annual telethon, the Prince of Wales met people who have been helped by the charity.
"My mother introduced me to the cause of homelessness at a young age and I'm really glad she did," William said in the video, opening up about the influence of his mother's philanthropic work on his own attitude.
"I think she would be disappointed that we are still no further along in terms of tackling and preventing homelessness than she was interested in and involved in."
Official government figures show that the number of emergency shelters in England has risen by 26 per cent in a year amid the cost of living crisis.
The video also warned that the number of people sleeping on the streets remains the "tip of the iceberg" of the broader problem of homelessness.
Prince William spoke to people supported by Comic Relief-funded charity Groundswell. He met with Nawshin and Miles who are supported by the charity.
William sat down with Nawshin and Miles and told them, "I'm really here to learn a little bit more from you both, to hear a little bit more about your lived experience of homelessness."
Miles told the king that homelessness "is not having a safe place," explaining, "It's a very isolating life."
He added: "You exist, you don't live. Groundswell helps give a voice to people who have experienced homelessness."
Prince William is a patron of the Passage homeless charity, a central London organization which he attended with his mother as a child.
Last month, William opened two residential buildings designed to support 225 people a year.
At the opening ceremony in February, he said: "Ending homelessness has to be more than just a pipe dream. Instead, it should be viewed as an attainable goal."
Red Nose Day airs on BBC One and iPlayer on March 17 from 7pm.
https://www.independent.co.uk/life-style/royal-family/prince-william-diana-homelessness-disappointed-b2301958.html William says Princess Diana was "disappointed" at the level of homelessness