News
Xi Jinping arrives in Hong Kong for day 2 of visit to oversee swearing-in ceremony of John Lee, attend 25th handover anniversary event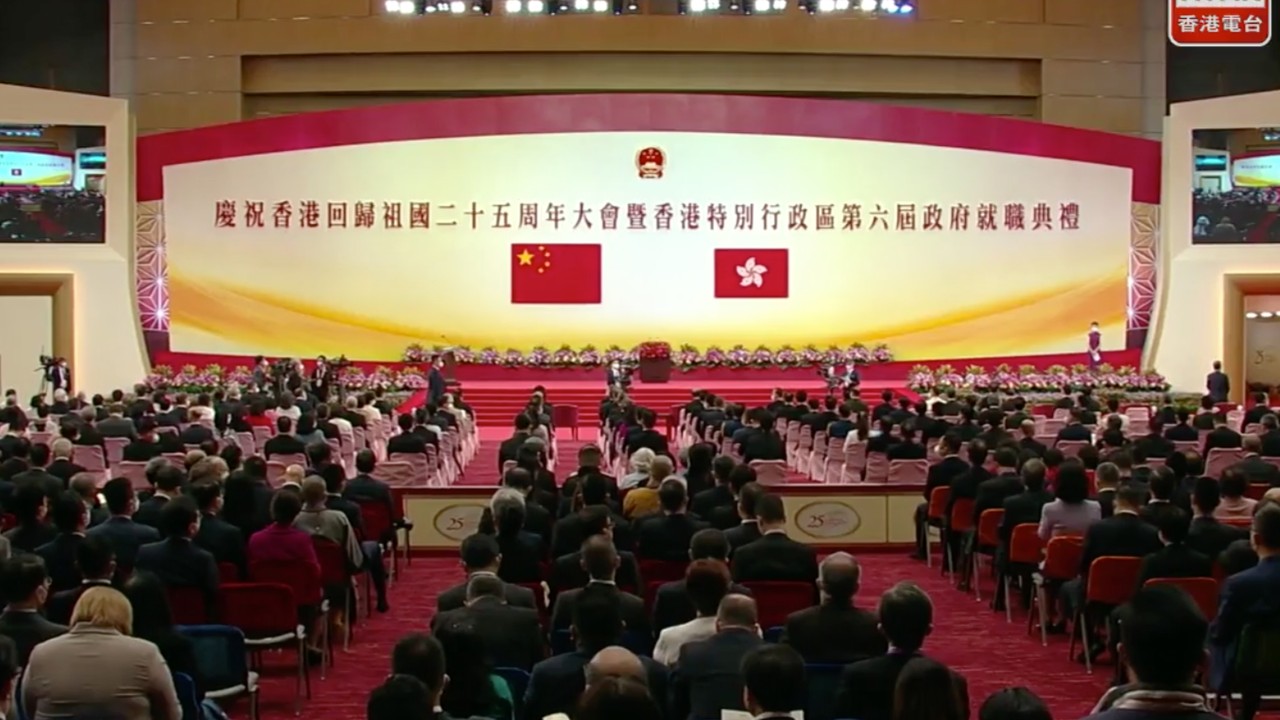 This blog has been made freely available to our readers as a public service. Please consider supporting SCMP's journalism by: subscribe to.
President Xi Jinping will attend a ceremony on Friday and oversee the swearing-in ceremony of the new government led by John Lee Ka-chiu on the second day of his visit to Hong Kong to mark the 25th anniversary of the city's transition to Chinese rule.
After spending the night in Shenzhen, Xi will cross the border again by bullet train in the morning to deliver a keynote address, in which he is expected to chart Beijing's future direction for the "one country, two systems" government formula for the city.
On Thursday, in a brief arrival speech, the President described Hong Kong as "rising from the ashes" after surviving various severe challenges since his last visit in 2017, proving that "one country, two systems is a good system".
Xi also met with outgoing leader Carrie Lam Cheng Yuet-ngor and her predecessor Leung Chun-ying, during which he commended Lam for their contributions and efforts to "stop violence and chaos, fight the pandemic with all our might, engage in the development plan of the country and protecting Hong Kong's national sovereignty, security, development interests and stability".
Xi will return to the mainland at noon, ending his two-day visit.
Follow our live blog below for the latest updates on Xi's second day in town.
Reporting by Lilian Cheng, Jeffie Lam, Chris Lau, Natalie Wong, Tony Cheung, Gary Cheung, Nadia Lam, Harvey Kong, Chester Wong, Angel Woo, Charmaine Choi and Jess Ma
https://www.scmp.com/news/hong-kong/politics/article/3183731/xi-jinping-due-arrive-hong-kong-day-2-visit-oversee?utm_source=rss_feed Xi Jinping arrives in Hong Kong for day 2 of visit to oversee swearing-in ceremony of John Lee, attend 25th handover anniversary event