Xi Jinping has been China's most dominant leader in decades — and his power is steadily consolidating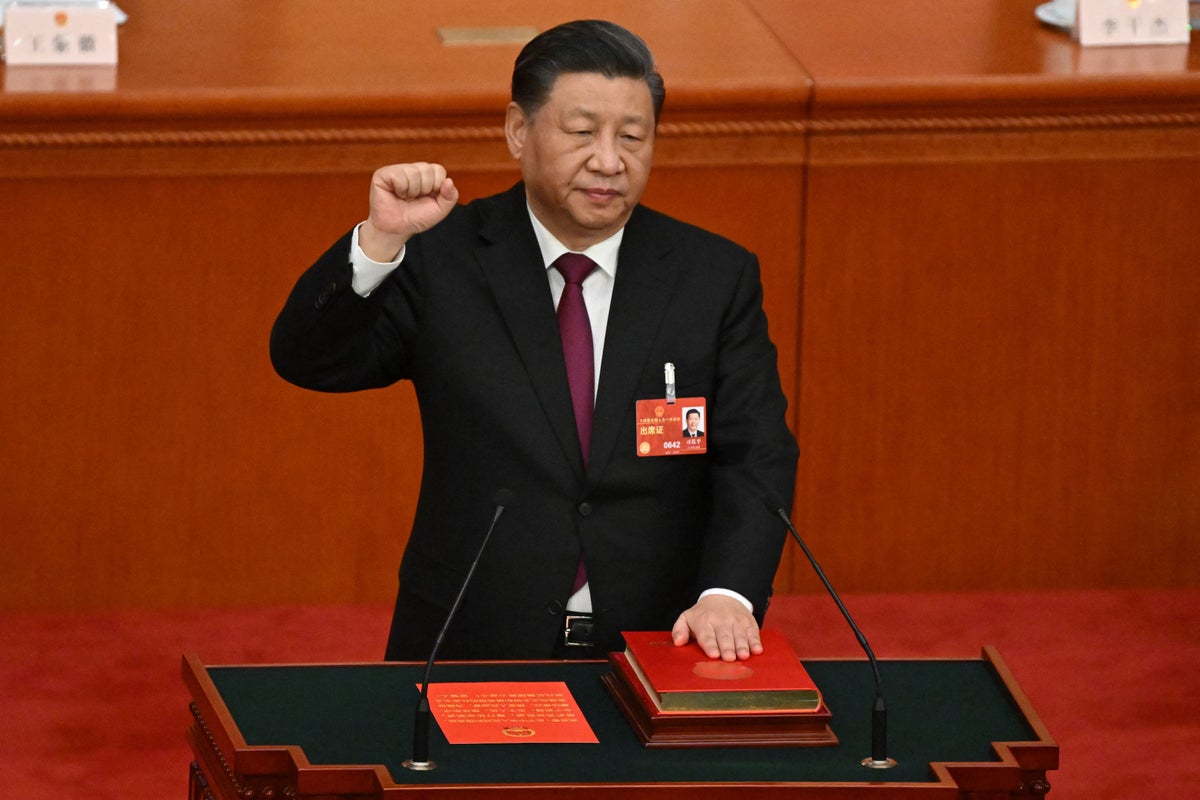 TThe fact that China's legislature has handed Xi Jinping an unprecedented third term shouldn't come as a surprise, but it does underscore the magnitude of his power grab.
The post of president is constitutionally ceremonial, but Xi's real power rests in the fact that he is the head of the Chinese Communist Party (who has already served a historic third term as party leader) and commander-in-chief of the military. In fact, the members of the National People's Congress who voted for Mr. Xi are appointed by the ruling party.
Xi was awarded a third five-year term as party general secretary back in October, breaking with a tradition of the Chinese leadership handing over power every ten years. A two-term limit on the figurehead's presidency was scrapped even earlier from the Chinese constitution, prompting suggestions that he could remain in power for life.
https://www.independent.co.uk/independentpremium/news-analysis/china-xi-president-power-mao-b2300400.html Xi Jinping has been China's most dominant leader in decades — and his power is steadily consolidating