Zaya Wade shares the best advice she's received from stepmom Gabrielle Union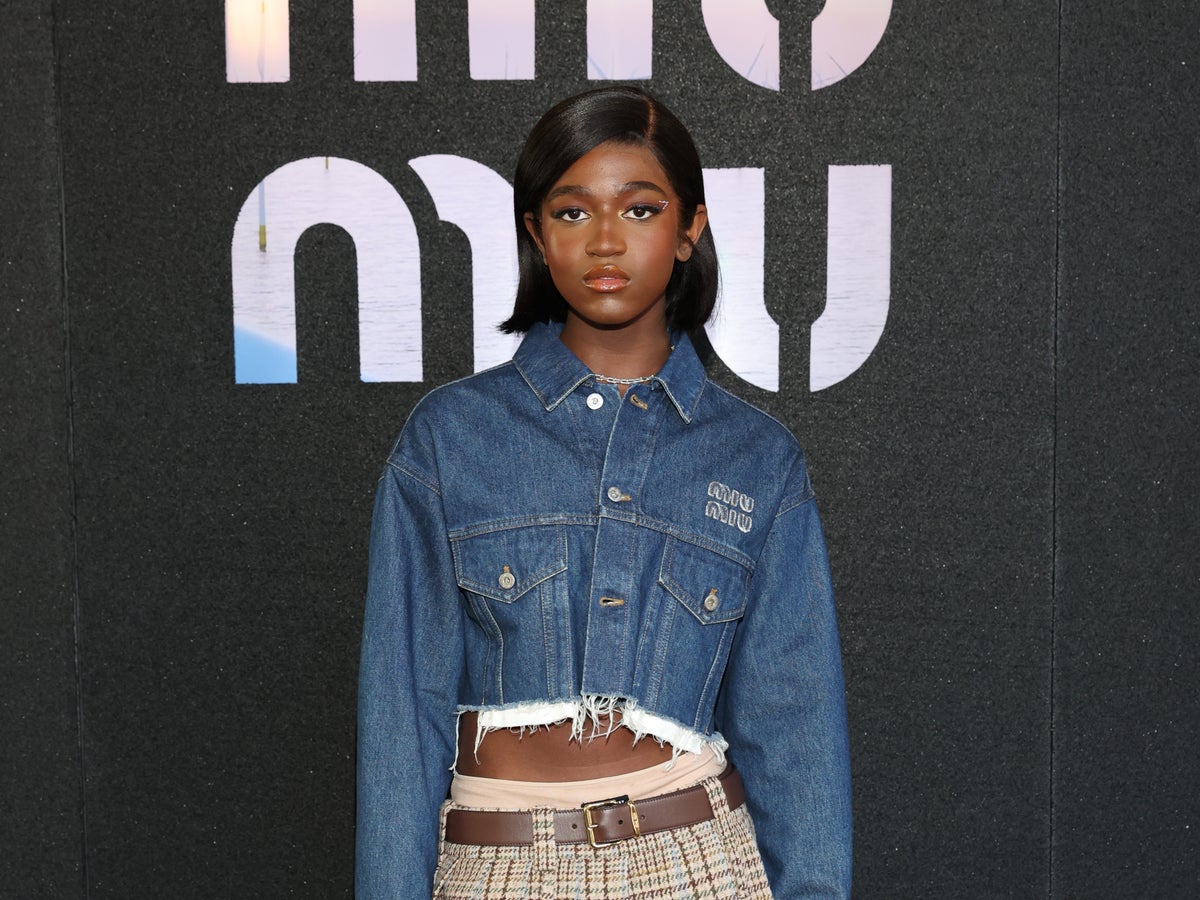 Zaya Wade has shared the best advice she's received from her stepmom, Gabrielle Union.
The 15-year-old model, who publicly came out as transgender in February 2020, was recently revealed to be dazed The magazine's cover star for its Spring 2023 issue. The cover story comes just a week after Zaya made her runway debut at the Miu Miu runway show at Paris Fashion Week. Speaking to the magazine, the daughter of former NBA player Dwyane Wade opened up about her gender identity, fashion and growing up in the public eye while balancing high school.
When asked what beauty and self-love tips her stepmother, actress Gabrielle Union, gave her, Zaya replied, "The lesson has changed over time, but lately it's been said that beauty is within yourself . It's about being yourself and expressing yourself the way you want to."
"She's trying to teach me that beauty standards are arbitrary and don't mean anything," she continued. "They don't matter anymore; What people thought was the standard isn't, and just being yourself is the best technique out there."
Both Dwyane Wade and Gabrielle Union have been vocal supporters of their daughter Zaya after she first came out as transgender publicly at the age of 12. Since then, the basketball star has been open about his support of the LGBTQ+ community. The couple previously thanked their teenage daughter "for guiding her in her journey" as the proud parents of a transgender child and teaching them about the LGBTQ+ community.
"I don't think it's my job, but it's my honor to continue and encourage my family's education and appreciation for the entire LGBTQ+ community as we grow together," Zaya said when asked about her family's commitment was to learn more about the LGBTQ+ community as a family. "As our understanding of acceptance has expanded in recent years, we have strived to educate ourselves and fight ignorance."
When Zaya is feeling her strongest, the teenage model said she feels best when she's around her family. Wade and Union, who married in 2014, are parents to three-year-old daughter Kaavia James. In addition to Zaya, Union is also stepmother to Wade's two children: 21-year-old Zaire and nine-year-old Xavier.
"They are such a huge support system and have always been there for me. No matter what, I feel my strongest when I'm with them," she said.
When Zaya made her runway debut at Paris Fashion Week last Tuesday, both her father and stepmother were there seen sitting in the front row in matching black sunglasses to cheer her on. The high schooler shared several photos and videos from the Miu Miu show Instagramincluding a cute clip of her athlete dad hugging her tight after she walked the catwalk.
"Witnessing her grace is something @zayawade I'm proud of," he captioned his daughter's post.
Most recently, the parents continued to support their transgender daughter in the fight for a legal name change. Last year, Wade responded to his ex-wife's court petition objecting to the legal changing of their daughter Zaya's name and gender. The former Miami Heat player's ex-wife, Siovaughn Funches-Wade, told the 15-year-old in a court filing last November that she wait until "the age of majority" to legally change her name and gender identity.
According to court records obtained by PeopleFunches-Wade also claimed that the athlete "is able to capitalize on Zaya's name and gender change through various corporate and marketing opportunities," "including but not limited to dealings with Disney."
In an Instagram post, Wade called his ex-wife's allegations "serious and damaging" to his children and said he was "very disappointed that they continued to [finds] Ways to center themselves and their needs without regard for their children."
"Nobody in our house would ever force Zaya or any of our children to do anything against their will, let alone impose an identity on them," Wade added. "This is not a game for my family and certainly not for Zaya."
After the public dispute, Zaya Wade was legally granted an official name change and gender assignment last month People.
https://www.independent.co.uk/life-style/zaya-wade-gabrielle-union-mother-advice-b2301783.html Zaya Wade shares the best advice she's received from stepmom Gabrielle Union